The 13 Best Caribbean Islands to Visit: A Regional Expert's Guide
August 18, 2022 / updated October 10, 2023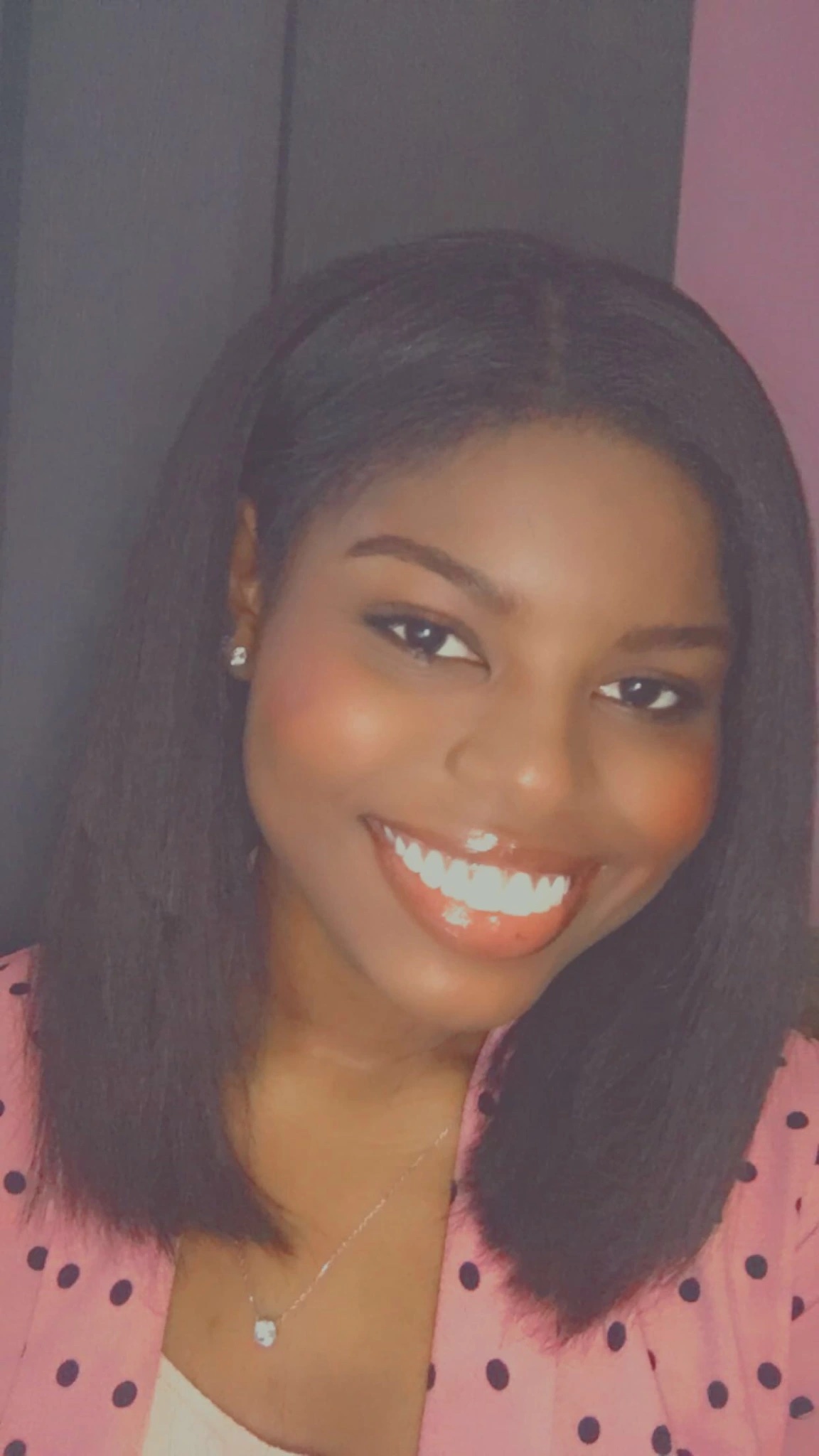 The Caribbean beckons travelers from around the world to enjoy her tasty array of offerings. Whether you're in search of a honeymoon destination, a scuba diver's paradise, a relaxing beach hammock or jungle exploration, there's an island for that. Whether your style is a more modern luxury in St. Lucia or easygoing relaxation in Little Cayman, the Caribbean has a wide array of options for you to choose from.
We've done the work of visiting, researching and curating our list of top Caribbean Islands for your next vacation.
One thing is certain, the Caribbean is a path to unforgettable memories with your friends and loved ones. Below are our suggestions for some of the best Caribbean islands to visit.
Our 3 Favorite Caribbean Islands to Visit for Couples & Honeymooners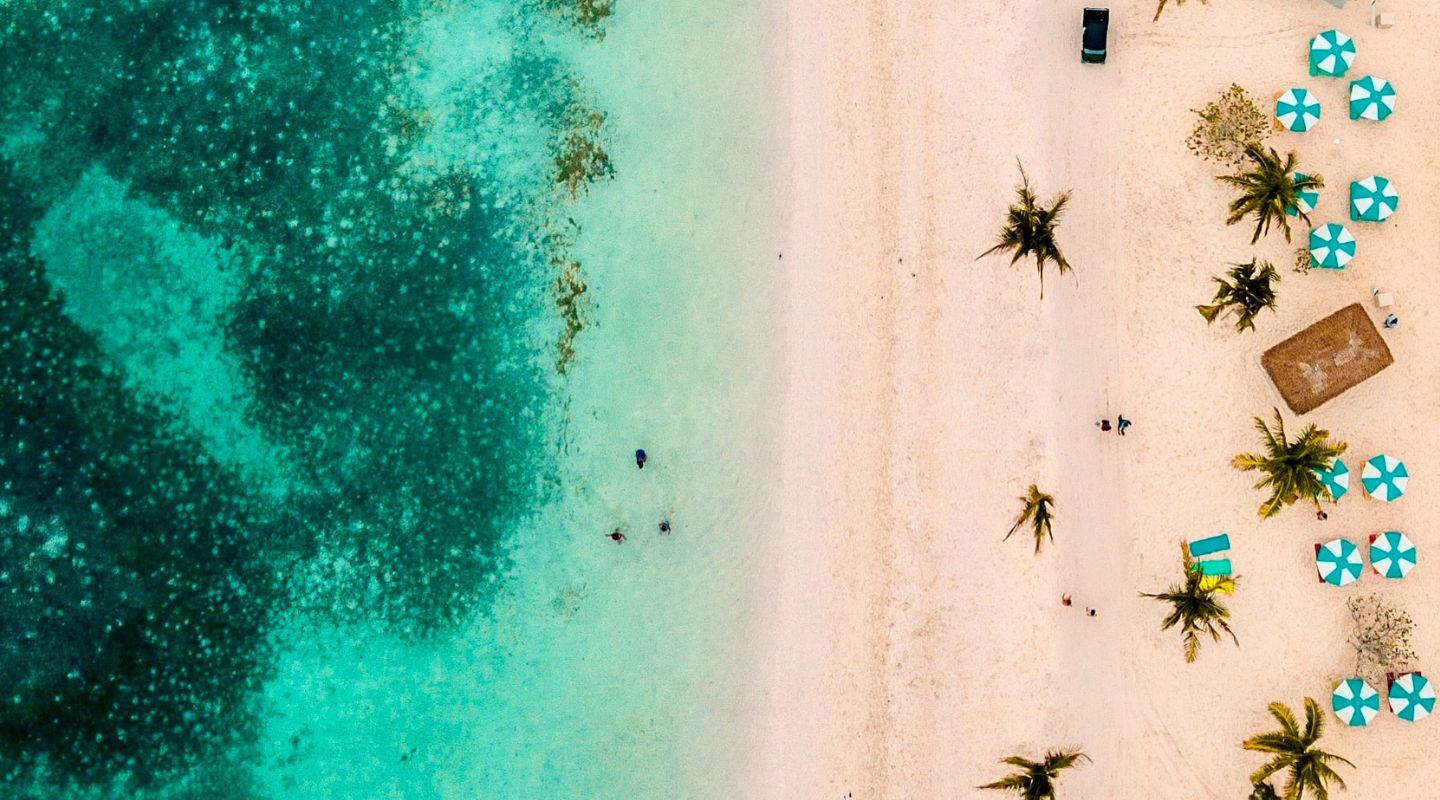 1) Turks and Caicos
Home to the largest above-ground caves in the Caribbean, the Turks and Caicos is said to be one of the "world's best secrets" and is an option if you're planning a honeymoon or romantic getaway. As the name suggests, Turks & Caicos consists of two distinct groupings of islands. Not only do the islands boast white sand beaches and crystalline, warm blue waters, but the diversity of the islands' natural vegetation makes for a very magical experience with nature.
Seven thousand two hundred feet of deep water separate the two groups of islands, so if you're a fan of diving, you and your partner can look forward to an epic diving experience. The Turks and Caicos islands are a comfortable getaway, having convenient access from Miami, New York, Toronto, or London. If your dream vacation is walking with your sweetheart along miles of soft white sand, the Turks and Caicos are for you.
2) St. Lucia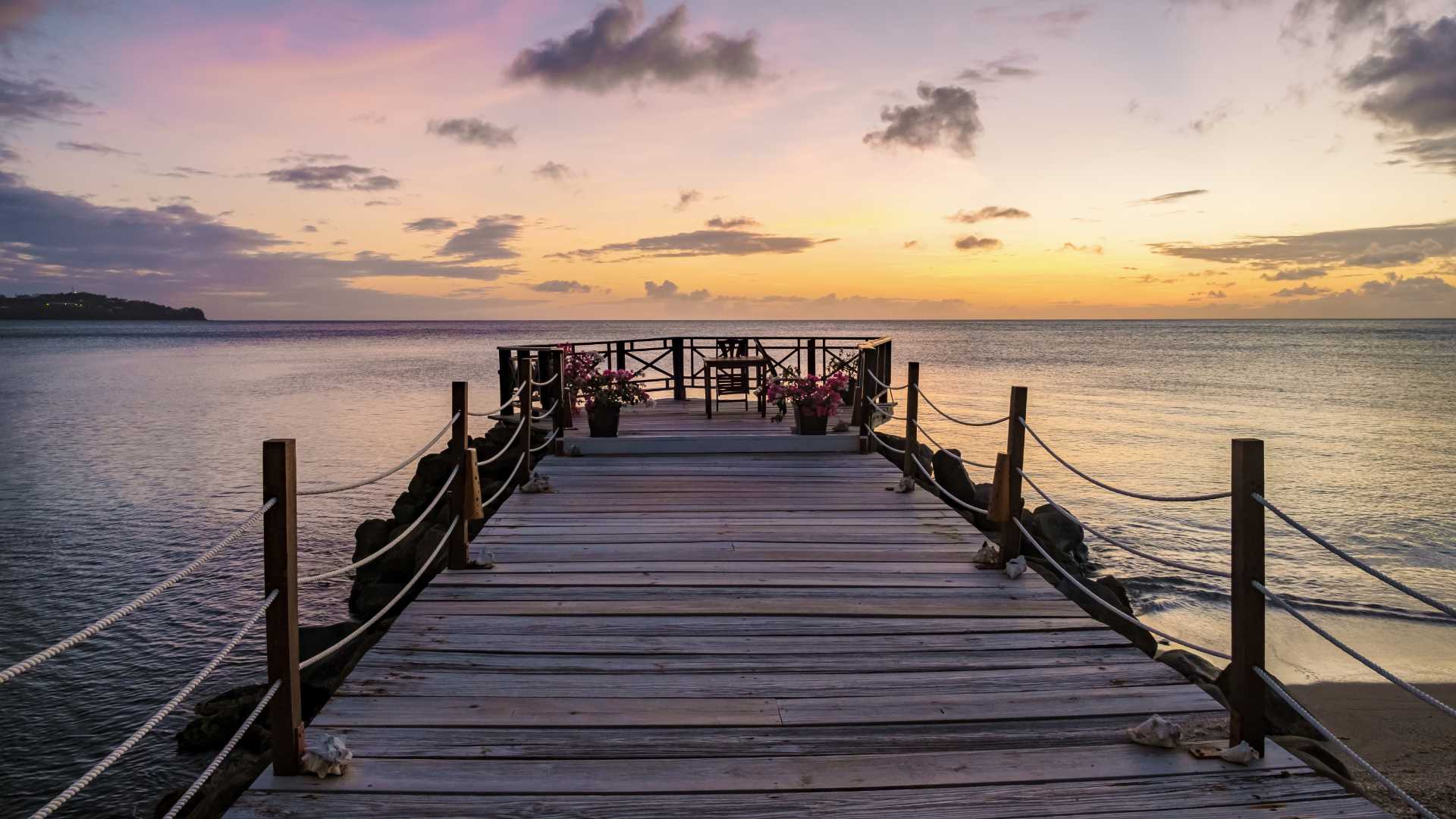 St. Lucia is an excellent option for an extended romantic rendezvous or honeymoon on a small island with a remarkable landscape. With spectacular mountains, luxuriant rainforests, volcanic sand beaches, diverse birdlife, aquatic life, and vibrant coral reefs, this island is definitely for nature lovers - pun intended.
St. Lucia has a rich chocolate-producing heritage, so if you're also interested in a bit of sweet indulgence, this island should be at the top of your list. On your St. Lucian romantic vacation, you can enjoy cruising on a catamaran in the ocean, exploring hidden waterfalls, or dining beachside as the sun sets while sipping champagne. Saint Lucia is a famous destination wedding location, and those getting married island-style will be taken care of in the hands of experienced local wedding planners. Romance is waiting around every corner, whether you are getting married on a beach, in a historical park, or in front of a waterfall.
3) Curacao
Curacao flies under most people's radar, but it is a lovely andpopular honeymoon destination. As a constituent country of the Netherlands, in Curacao, you and your love interest can have all the magic and charm of Dutch pastel-colored colonial architecture while soaking up the tropical climate.
While the island's native language is Papiamentu, Dutch, English, Spanish, and Portuguese are all languages widely spoken. Curaçao is well known for its beaches tucked into coves and its expansive coral reefs rich with marine life. Because of the accessibility to snorkeling and diving spots from the island's beach, Curacao is a popular vacation spot for those interested in exploring the ocean. You and your partner can enjoy many watersports and onshore activities in Curacao.
Our 3 Favorite Caribbean Islands for Cheap U.S. Flights & Impulse Travel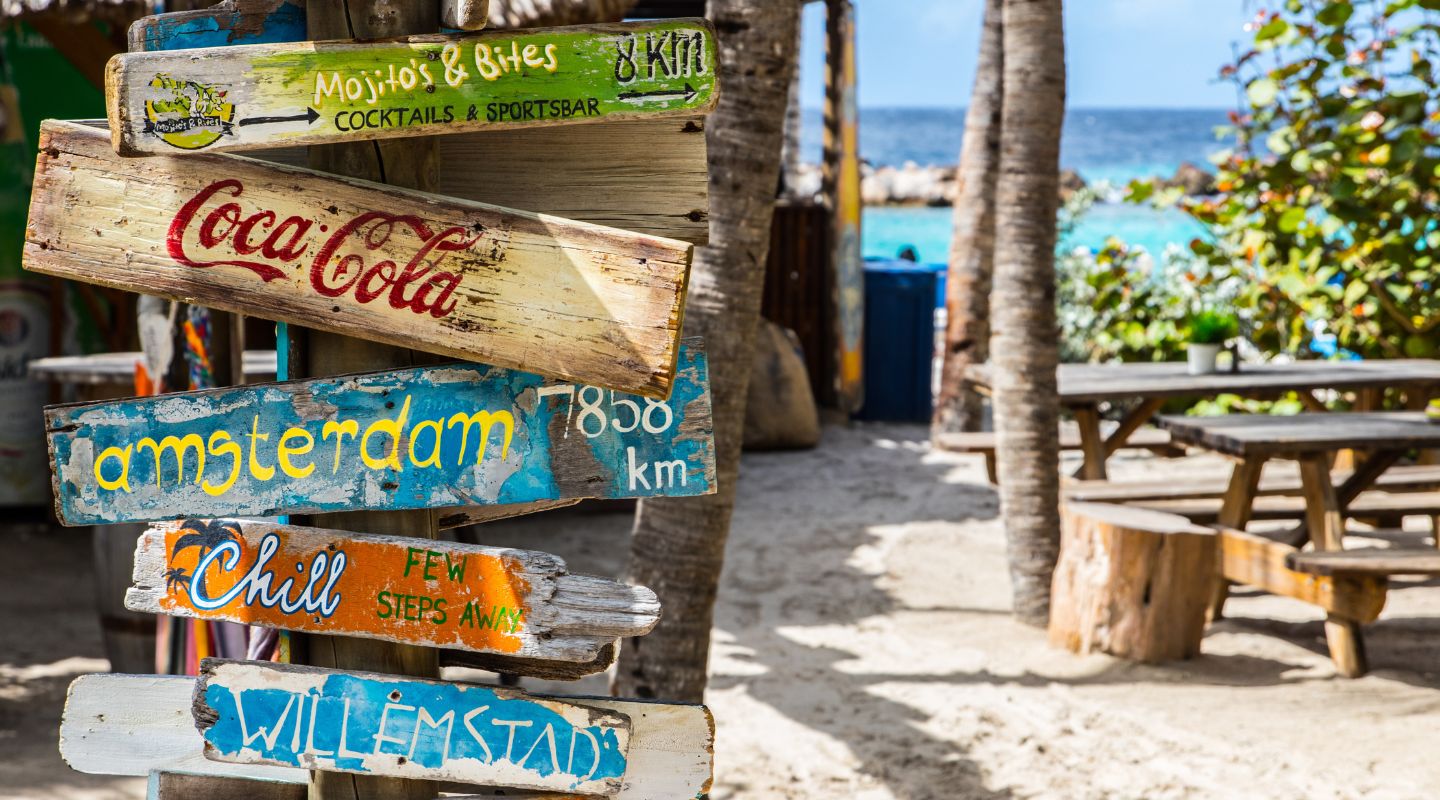 1) Dominican Republic
Whether you're flying solo, with your partner, or with friends and family, the Dominican Republic is one of the most affordable and budget-friendly Caribbean islands to visit, with enjoyment guaranteed. You can find tickets to the island for under USD $150 (from the east coast), with January to May being the season to catch the cheapest flights.
The Dominican Republic has everything you might desire, from secluded hideaways or retreats at resorts and spas to more active pursuits like golfing and hiking. You have your pick of over a hundred different all-inclusive resorts, so you can be as picky as you like with your vacation destination. Something unique the island has to offer is the annual spectacle of turtles laying their eggs and then making their way to the ocean in Tortuga Bay, the island's crown jewel.
2) Jamaica
Known as the world's heartbeat, Jamaica might be small on the map, but what the reggae isle offers for its price is undeniably a catch. Jamaica has so much to offer, from finger-licking delicacies, watersports, and a breathtaking natural landscape, to vibrant people and an atmosphere.
Many activities and celebrations take place in Jamaica during the week leading up to Easter weekend, making it an ideal destination for families. However, if you can postpone your trip until after Easter, you will be rewarded with lower accommodation rates and a significant reduction in the number of travelers. The cheapest time of the year to visit the land of wood and water is between September to October, though the chances of it raining during this period.
3) Trinidad & Tobago
Piarco airport in Trinidad and Tobago is the sixth-cheapest airport for round-trip flights from the United States, with a $409 average. You can travel to Trinidad and Tobago via American Airlines, Caribbean Airlines, and low­cost carrier JetBlue. Carnival, Diwali, and Hosay are popular holidays and celebrations in Trinidad & Tobago. Visit the birthplace of steelpan, the limbo, and music genres like calypso, soca, rapso, parang, chutney, and chutney soca.
Our 3 Favorite Caribbean Islands to Visit for Beaches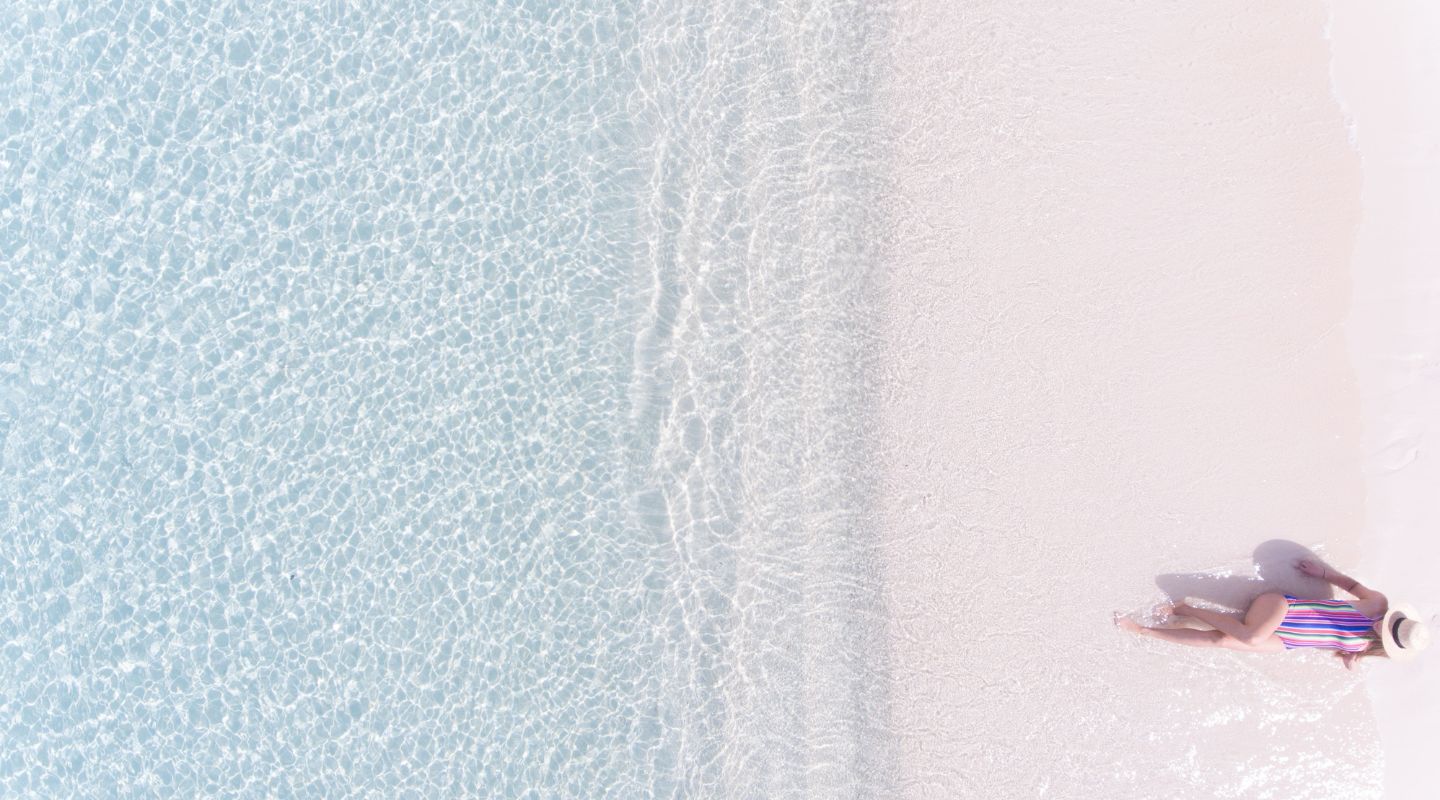 1) Grand Cayman - Best Beaches in Grand Cayman
Grand Cayman is the largest of the three Cayman Islands and is home to some of the Caribbean's and broader world's best beaches. Grand Cayman has various beautiful beaches, including the world-famous Seven Mile Beach and the incredible Rum Point, a point well known for spotting pelicans. Checkout this free guide to beaches in Grand Cayman.
Starfish Point
At Starfish Point overlooking North Sound, you'll have the opportunity to witness some incredibly stunning wild starfish in their natural habitat. The Point is an idyllic spot for a picnic due to its seclusion and modest size. Be aware that the starfish are protected, which means you can approach them and touch them, but you are not permitted to remove them from the sea.
Cayman Kai
You'll be amazed by this secluded lagoon, open to the public. The ocean is crystal clear, and the beach boasts pearly white sand, but with the beach bar, restaurant, and marina at Kaibo added, Cayman Kai is a fantastic beach location. You can go to Kaibo beach via a regular boat trip, then enjoy a three-course meal at Luna del Mar restaurant beneath a full moon.
Seven Mile Beach
Though Grand Cayman's award-winning Seven Mile Beach is actually only five and a half miles long, it remains a stunning stretch of white sand and warm, clear water.
There are several prestigious hotels in the area however, you don't have to spend a fortune to enjoy it. The entire beach is open to the public up to the high water line. There is a selection of water-based activities, a water park, beach bars, volleyball courts, and more for your amusement. This beach is also located just a few minutes from West Bay Road, a famous entertainment center featuring a range of shopping attractions and hotels.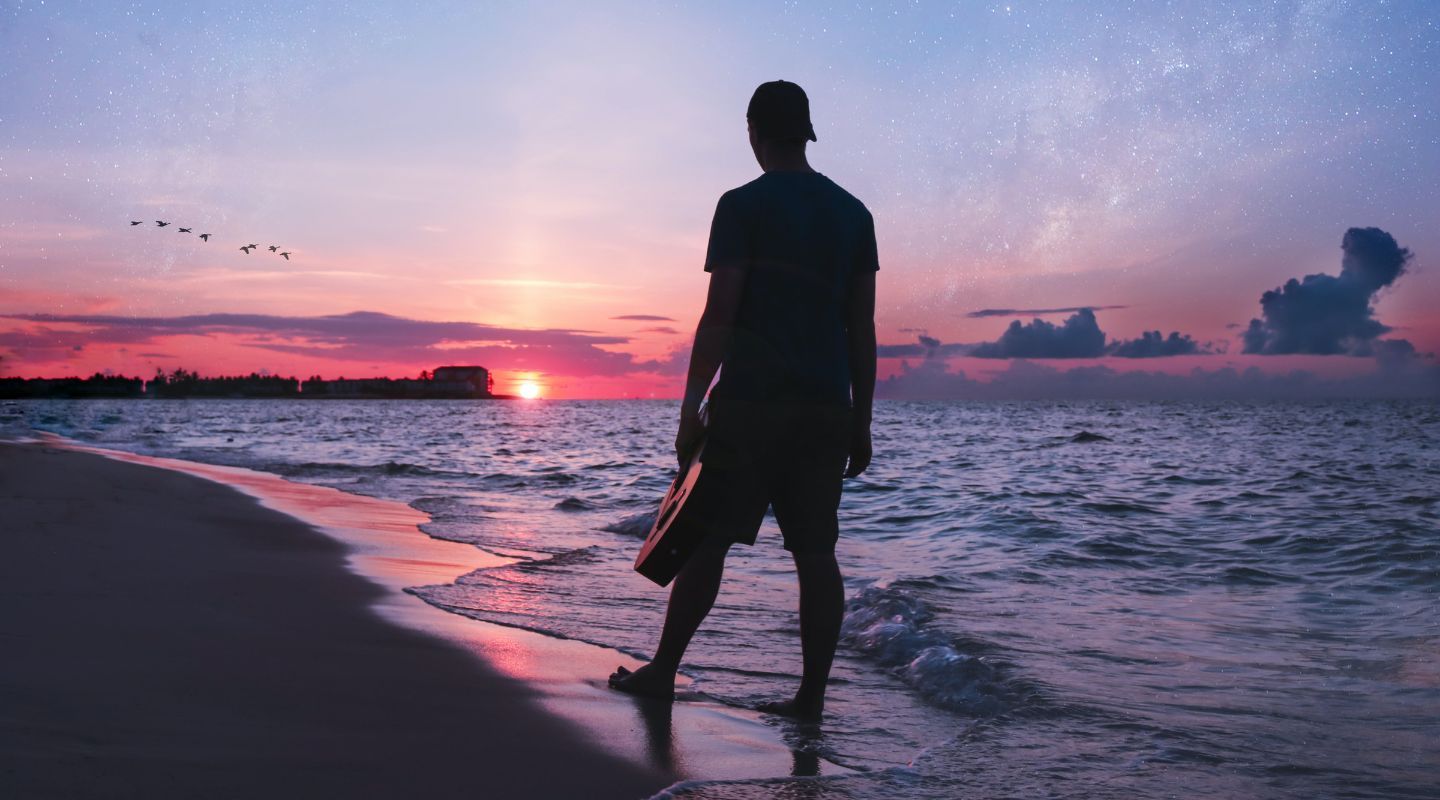 2) The Bahamas - Best Beaches in the Bahamas
The Bahamas is another Caribbean island with a reputation for fantastic beaches because of the deep, brilliantly blue waters surrounded by enchanting coral, gentle waves, and fine white sand. The Bahamas comprises more than 700 beautiful islands, so choosing which beach to visit may cause decision anxiety - the best kind!
Pink Sands Beach
Dubbed by some as the "world's most beautiful beach," the pink powdery sand of Pink Sands Beach makes the beach stand out amongst the rest. The uniquely pink sand glistens with pink light, resulting from the finely ground coral, which has a rosy red hue around sunrise or sunset. Visiting this beach during the day is a very enchanting experience since it appears as though the sand is blushing at you. Pink Sands Beach is a must-visit if you're considering taking a trip to the Bahamas.
Cable Beach
Cable Beach is in New Providence, the Bahamas' most popular tourist attraction. It lies three miles west of downtown Nassau and spans a stretch of beautiful sand and a brilliant turquoise ocean. The beach got its name after an underwater telegraph line washed up on its shore in 1892 and is bordered on all sides by resorts, hotels, and casinos. However, if you wish to rent a beach chair or access the beach's other facilities, you will have to pay a day-rate fee at one of the hotels nearby.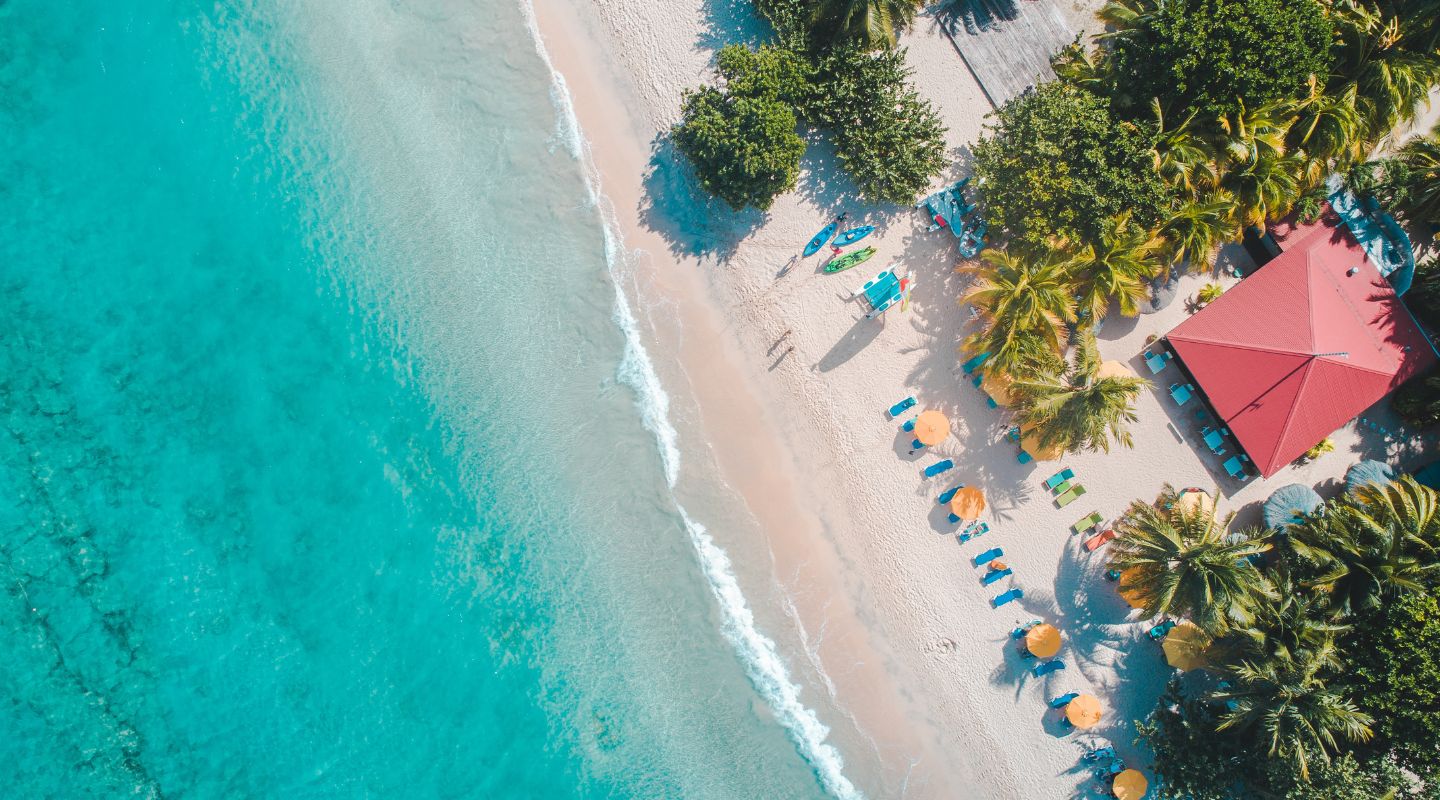 3) Barbados - Best beaches in Barbados
Barbados evokes pictures of waving palm palms, friendly locals, beautiful waters, and powdery white-sand beaches. The island offers smooth sand, quiet beaches, and a rugged shoreline popular with surfers and kiteboarders, providing a unique type of beauty.
Bottom Bay Beach
Bottom Bay Beach is known for its breathtaking scenery and tall palm trees towards the beach's rear end and massive cliffs on three sides. The beach is vast enough for you to pick and choose a spot. To get to the beach, you must walk down stairs cut into the cliffs. Additionally, on the north end of the beach, there is a massive cave that continues into the rock face.
Our 2 Favorite Caribbean Islands to Live on or Work Remotely from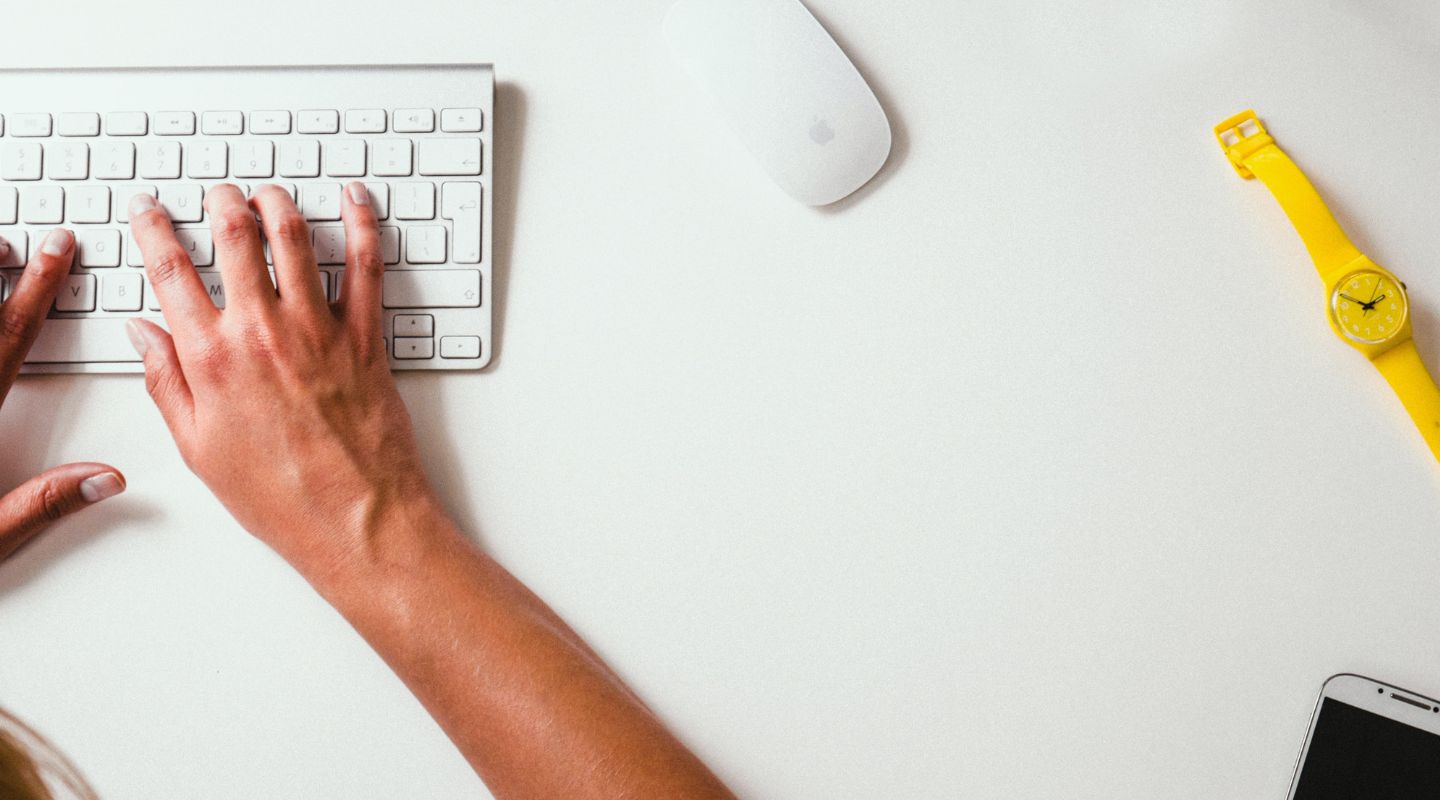 1) Little Cayman
Little Cayman, the smallest of the three Cayman islands, can be described as a quintessential barefoot luxury. This picture-perfect oasis, home to only 197 people and covering barely 10 square miles, is excellent for anyone wishing to retreat and unwind.
Because of the island's laid-back, calm disposition, Little Cayman is an ideal spot to work remotely. After work, destress by kayaking over to Owen Island for snorkeling or a picnic. If you're looking to work in Little Cayman remotely for a more extended period, like two years, the island requires you to make at least USD 100,000 annually. Maybe I'll just stay for 725 days?
2) Aruba
Situated in the southern Caribbean, Aruba is known for its warm and welcoming atmosphere. This also makes the destination ideal for those seeking to work remotely from a tropical paradise. Aruba also caters to those seeking to work remotely through its One Happy Workation program.
Visitors to Aruba can now stay for up to three months (90 days), work remotely, and use the available lodging alternatives. Discounted rooms, free WiFi, breakfast, all-inclusive food and beverage selections, access to unique local experiences, and other perks can be included in packages. Visitors can stay at any property, from small hotels to large resorts and private villas!
Our 3 Favorite Cruise Ports on Caribbean Islands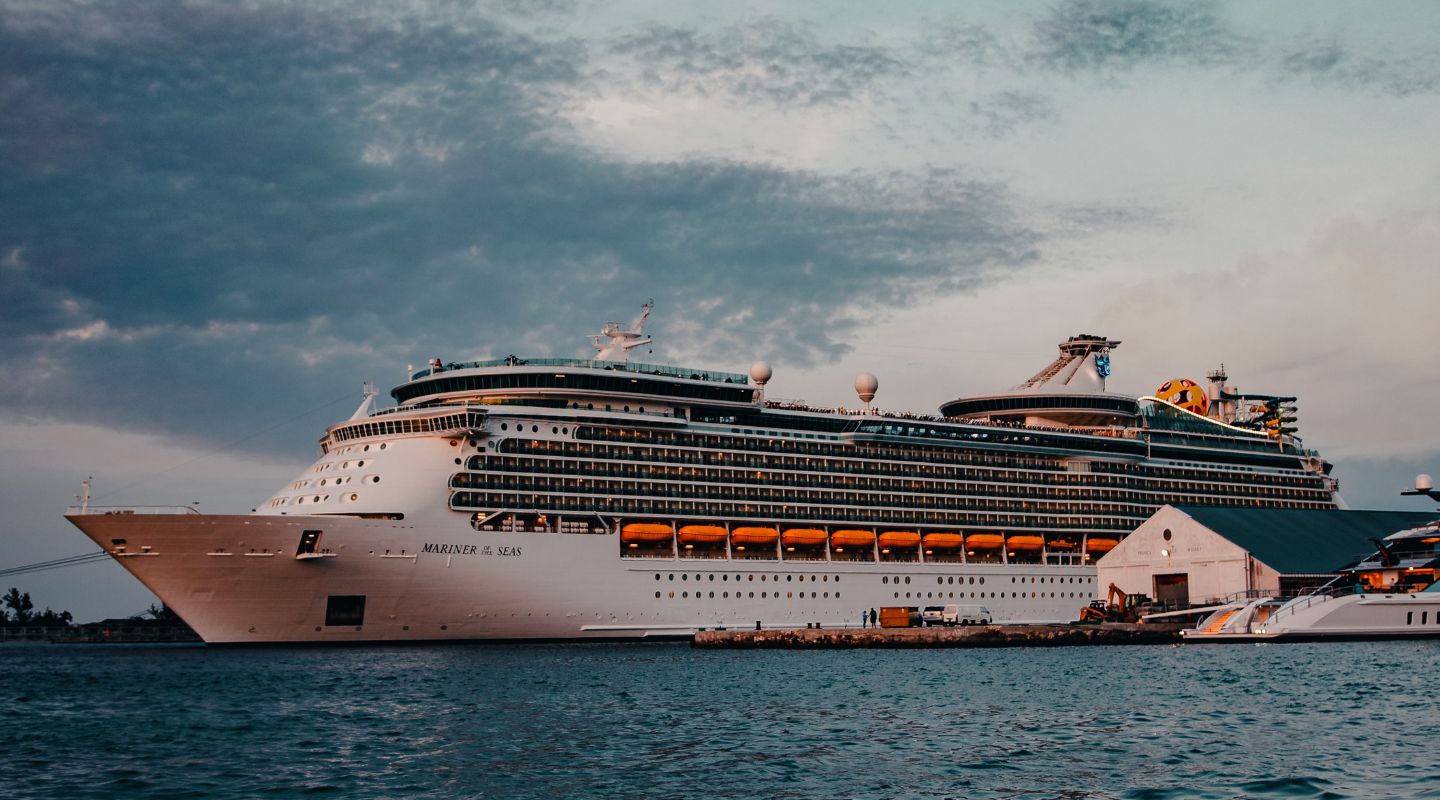 1) Prince George Wharf, Bahamas
The closest you can get to the action in Nassau is at Prince George Wharf. The shops and restaurants on Bay Street are just a few meters away; Junkanoo Beach is a quick cab ride, and Paradise Island is a 10-minute water taxi ride away.
2) Ocho Rios, Jamaica
Thousands of people visit the vacation destination of Ocho Rios each year. Despite the absence of a major airport, its lively cruise port and beautiful highway connections make it an ideal option for quick and pleasant day trips.
The Ocho Rios cruise port is ideally positioned near many of the city's unique attractions; groups of ship passengers can frequently be seen strolling through town in the warm Jamaican sun. Local artists are eager to share their captivating talents with you as you go on your chosen excursions.
3) Cozumel
Cozumel is one of the busiest cruise ports in the world. This gorgeous Mexican island is worth the visit. We like the port here because it offers quick access to dozens of incredible things to do on Cozumel. You can simply walk the charming town of San Miguel de Cozumel, or head to the south and walk on the bottom of the ocean! Pair this with a trip on Mexico's only submarine and you'll get your fix of under the sea and be ready to hop back aboard your ship.
Our 3 Favorite Excursions & Activities to Try on Caribbean Islands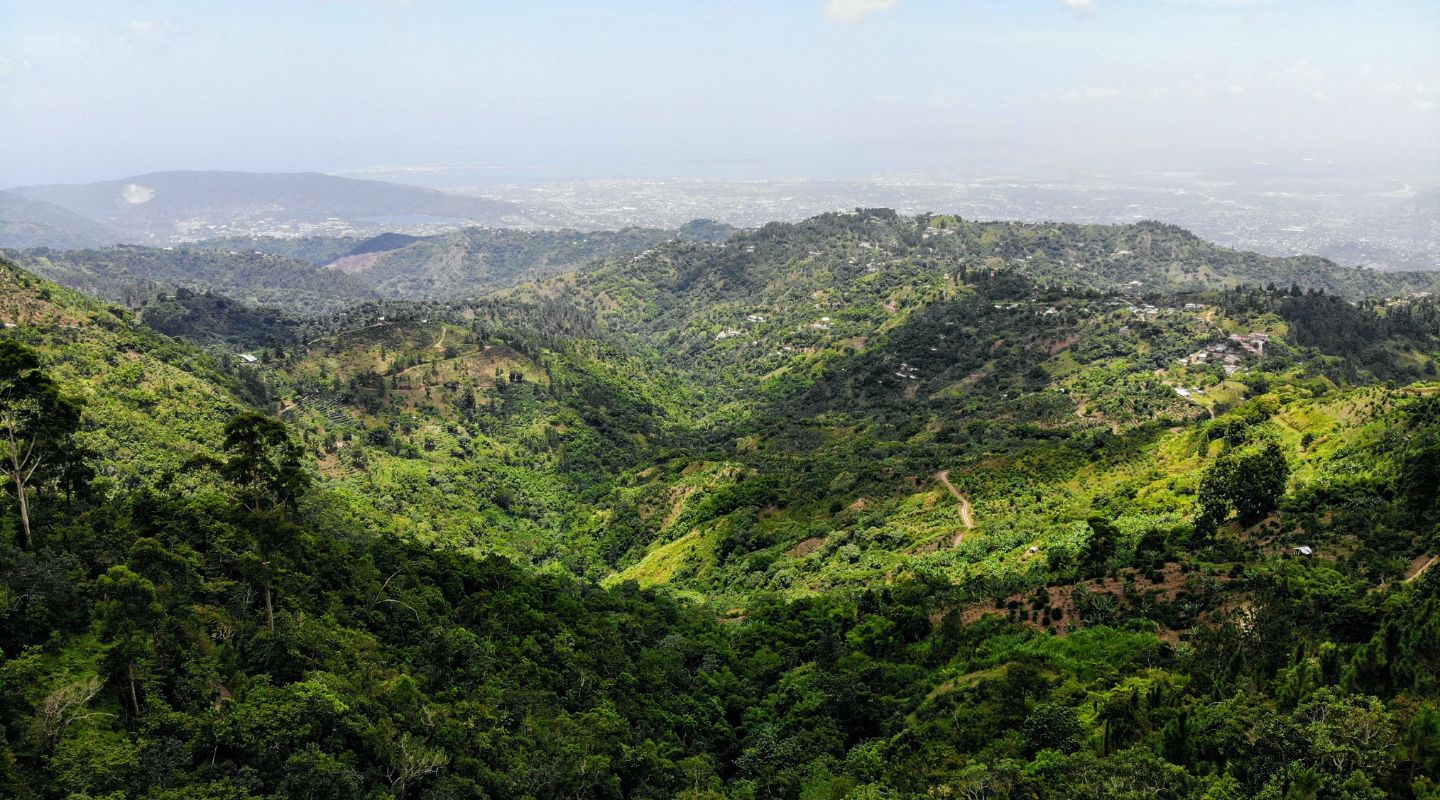 1) Hike Blue Mountain Peak In Jamaica
Hiking Blue Mountain Peak in Jamaica is one of the best experiences you can have in the Caribbean. With a tour guide, travel to the cabins from Jacobs ladder. The hike starts at 2 or 3 am, and you'll be at the peak by 5:45 am-6 am, depending on your speed. The views atop the mountain are spectacular and will be unforgettable; however, many say this hike is "survival of the fittest," so get your legs ready for maximum endurance!
2) Take A Jeep Tour on Cozumel
Cozumel is surprisingly remote once you head towards the east side. A **jeep tour in cozumel **is an incredible way to see the top sights while letting your hair fly in the Caribbean breeze. Visit the only cenote on the island, snorkel, enjoy an authentic lunch and local beers. All for an incredible low price! There is no better way to see the beauty of this Caribbean island.
3) World-Class Snorkeling in Roatan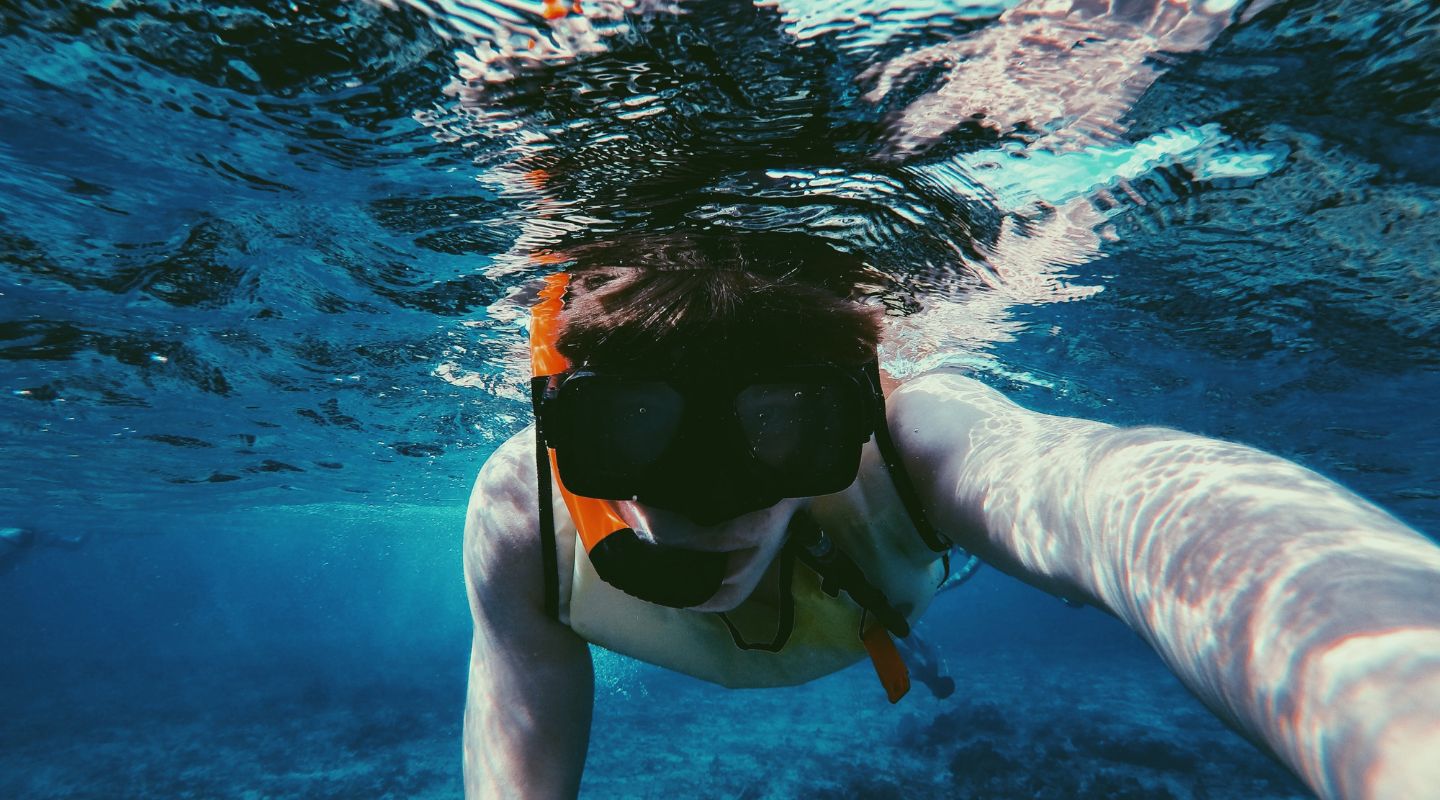 Due to its excellent weather, crystal-clear waters, and abundant marine life, Roatan is one of the best Caribbean islands for snorkeling and diving. Experience the world's second largest barrier reef, spot turtles, fish and beautiful corals on a roatan snorkeling tour. Checkout this free snorkeling guide on Roatan to do a bit more research.
To Sum It Up
The Caribbean is a treasure trove of incredible vacation spots. With so many countries to choose from, there is an island for you, no matter your interest or occasion. We hope we've inspired you to visit a few islands in this article and look forward to helping you book tours for your next trip!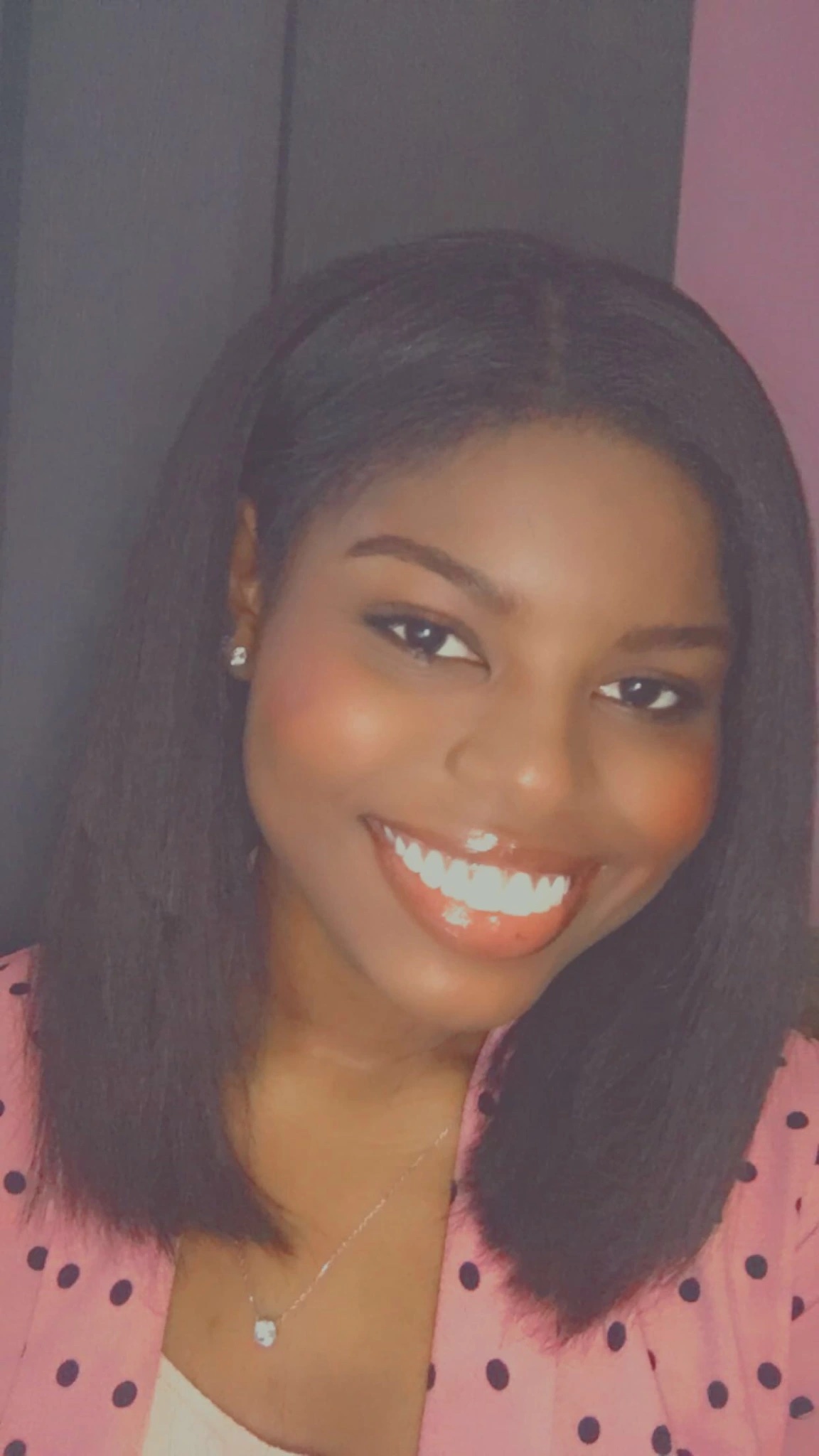 Toni W
Jamaican Adventurer, Writer
Toni Woodburn is an experienced travel writer and tourism industry professional who was born in the Caribbean and currently lives in Jamaica. Her local expertise in Jamaican culture and her experiences working with and creating content for tourism brands like Sandals and prominent Jamaican companies such as JMMB gives her unique insight into Caribbean culture and travel. She owns and operates her own travel website tonithinksthis.com.
Best Tours in the Caribbean
Explore these top-rated Caribbean excursions
Resources for Things to Do in the Caribbean
More information and city guides for the best things to do in the Caribbean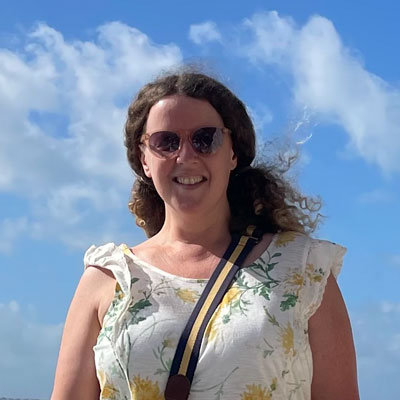 8 min read
Roatan is a hugely popular cruise stop on many Caribbean itineraries. Unlike the majority of islands in the tropics, Roatan ...
Show More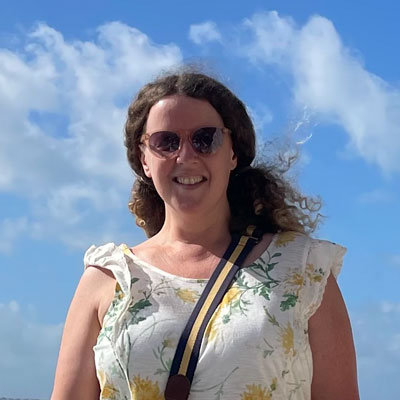 8 min read
Roatan may be small - only 37 miles long and 5 miles at its widest - but the choice of ...
Show More