Roatan Snorkeling
June 17, 2022 / updated June 29, 2022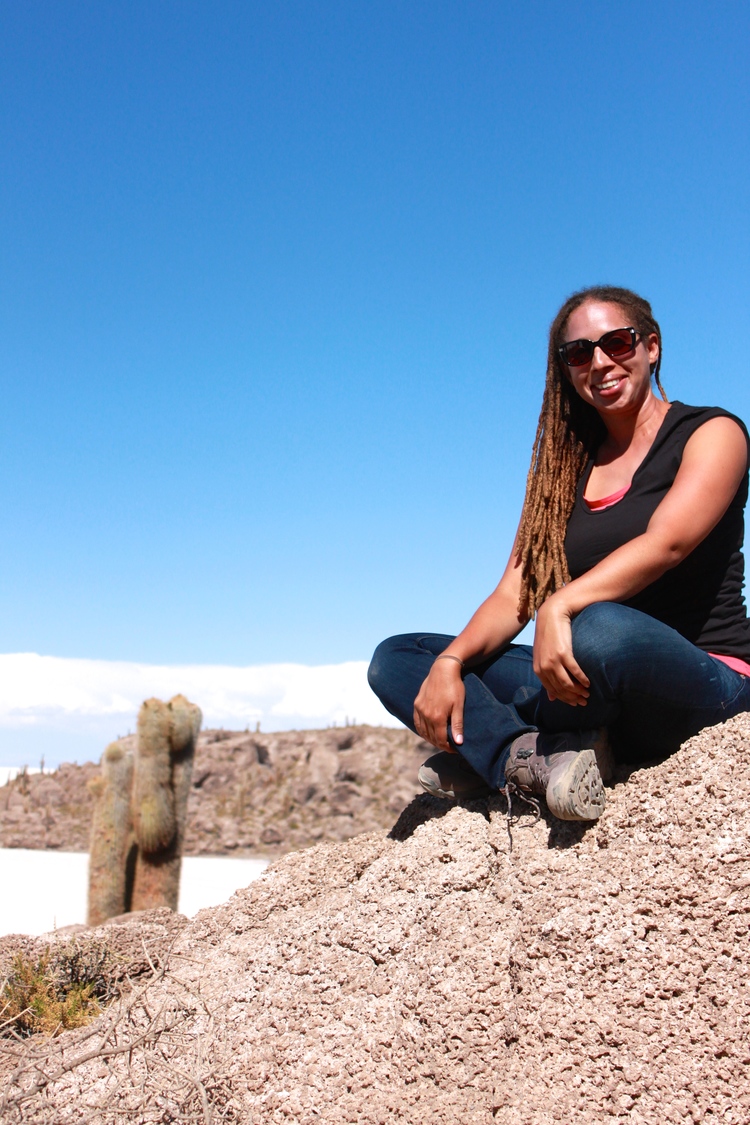 If you're looking for an incredible snorkeling experience, look no further than Roatan in Honduras. The clear blue waters and sandy bottom of Roatan have some of the best snorkeling in all of Central America. The North Coast of Honduras is home to some of the most pristine coves and bays on the island, and it's easy to see why once you get out there. There are so many different parts of Roatan that are just perfect for snorkeling.
You can find crystal-clear warm water along playfully hidden coves just a short drive from the downtown area or deep blue waters off deserted beaches several kilometers away from civilization. Here we will cover everything you need to know about Roatan snorkeling, including our favorite places and tips on how to enjoy them at their finest!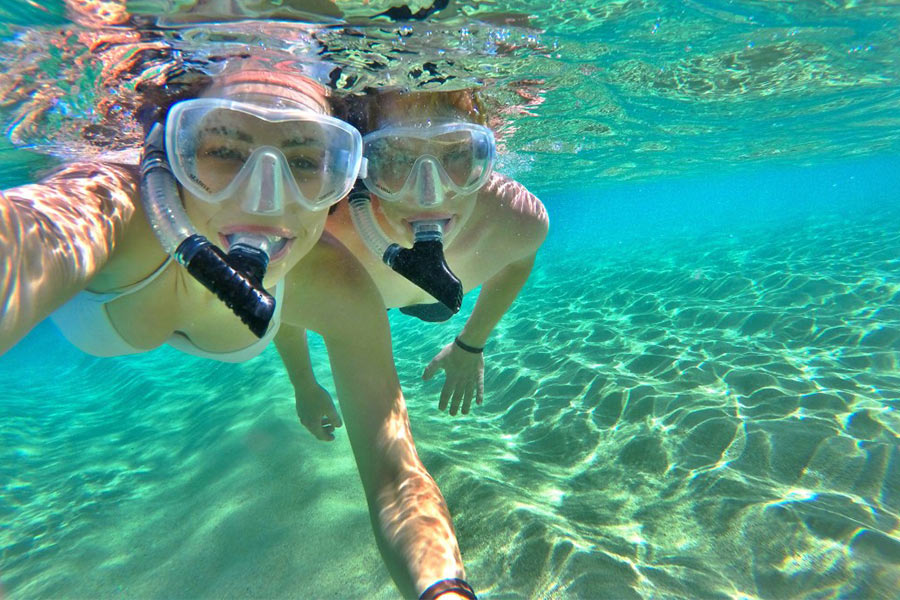 Best Place to Snorkel in Roatan
The North Coast of Honduras is known for some of the best snorkeling in Central America. With clear blue waters and colorful corals, you can expect to find some of the most pristine snorkeling in the region. If you want to explore Roatan's reefs, there are several spots that you should add to your itinerary.
Snorkeling West End Roatan
The West End of Roatan, including West Bay, is home to some of the best snorkeling on the entire island. To get the most out of your Roatan West Bay snorkeling, plan to spend at least a couple of hours at each of its snorkeling spots. You should also consider researching the West Bay Roatan snorkel map to ensure you don't get lost out there.
West Bay Beach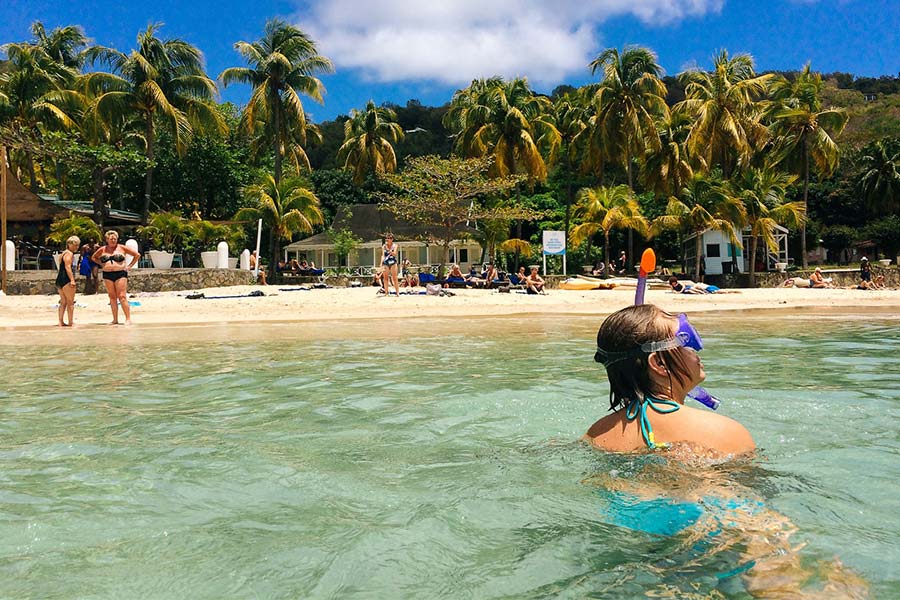 One of the best snorkeling spots on the west end of the island is undoubtedly the most popular. West Bay is the primary tourist town in Roatan and where you'll find the majority of the hotels, dive shops, and restaurants. The long strip of shoreline features multiple colored corals, a wide variety of angelfish, Atlantic blue tang, and parrotfish. Plus, you just need to walk in the water and you'll be in contact with all the sea life. If you're looking for Roatan best snorkeling from shore, this is where you should go first.
Half Moon Bay Roatan Snorkeling
Half Moon Bay is one of the most popular places to visit on the North Coast of Honduras and probably in all of Central America, especially if you're a cruiser. Half Moon Bay is found in West End, a tiny village located on the west side of the island.
You can expect to see Caribbean reef squid in this sheltered bay and in the reef, you can spot blue surgeonfish, sergeant majors, and blue-headed wrasses (if you're lucky). With tons of reefs found merely 200 meters off the shore, this is definitely some of the best snorkeling in Roatan.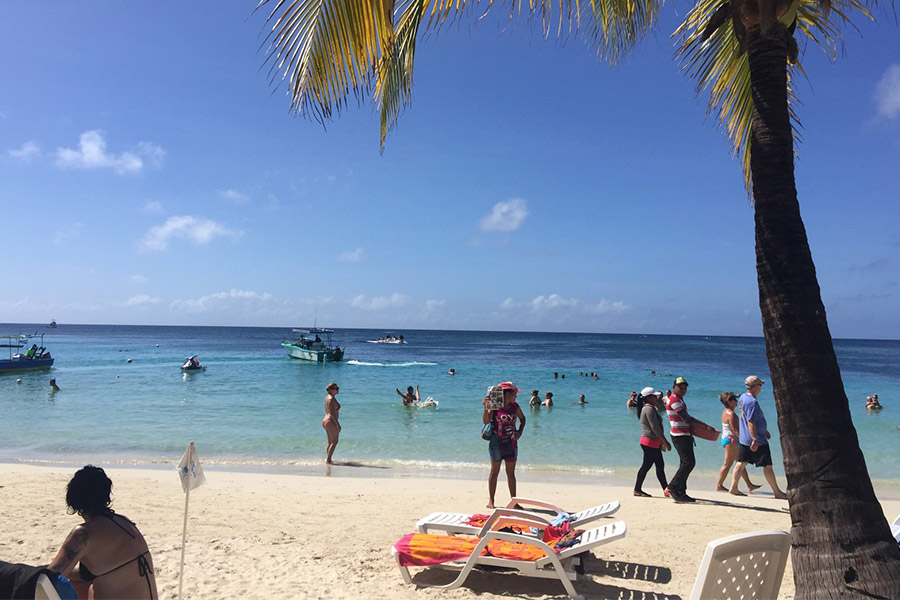 There are several places to rent snorkel gear in Half Moon Bay, so you don't have to bring your own gear. The best part about this spot is that you'll find a few places that rent beach chairs and umbrellas to use while you explore the waters.
Blue Channel Roatan Snorkeling
Blue Channel is another incredible Roatan Honduras snorkeling spot. The channel is located off the shore of Sandy Bay and is roughly halfway between Luna Beach and the Brisas del Mar Hotel.
Sandy Bay Roatan snorkeling features an extensively long area along Roatan's northern shore. This means there are endless locations for you to swim out to snorkel. Keep an eye on the boat traffic in the area and make sure you stay within the safety markers, especially if you're heading out on your own and not on a snorkel tour.
The channel has a gradual slope with a depth of 25-30 ft. There is a lively wall on the north end and swim-throughs on the south side. You can expect to see many kinds of juvenile fish, moray eels, and fireworms here. Eagle rays and turtles are also sometimes spotted cruising around.
Roatan Shipwreck Snorkeling
While there are a few shipwrecks found around Roatan, only one is really suitable for snorkeling. The Prince Albert shipwreck sits at approximately 37 feet of water and is found completely intact and covered in coral. The wreck is clearly visible from the surface most days and while you're floating above it, or maybe sitting dry in a glass-bottom boat, your guide will point out the variety of sea creatures roaming around the boat.
Roatan Snorkeling Tours
Roatan Honduras snorkeling tours run the gamut from short casual affairs to full-day excursions where you get a taste of multiple snorkeling sites. Roatan snorkeling tours usually include a guide, transportation, lunch or snacks, and refreshments. You can also expect snorkeling gear to be provided which will definitely include a mask and snorkel, life jacket, and sometimes fins, especially if you're further away from shore.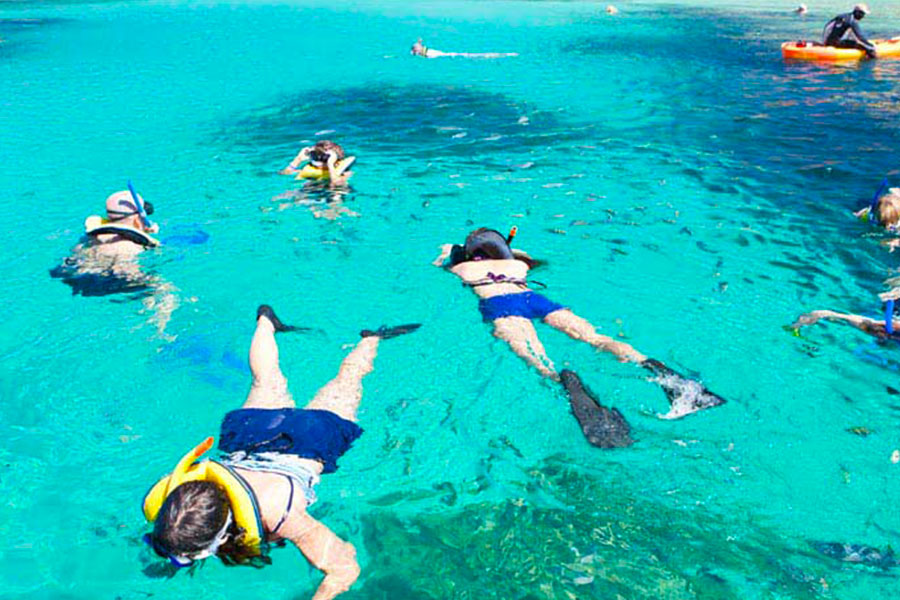 Snorkeling tours can also include additional activities which can be a bonus if you're short on time. In one day you could be out on the water swimming amongst the fish, cuddling a sloth and feeding a monkey, and end your experience ziplining high above the rainforest canopy.
Roatan Honduras snorkeling excursions can also focus just on the island's wildlife. You can spend the day at an iguana park, sloth sanctuary, and one of the best snorkeling sites on the West End.
Which Roatan Snorkeling Tours Are Best For Adults?
If you are traveling with friends or in a group, consider a tour that also includes beach club access. You'll get to spend the day snorkeling from the shore while hanging out at one of the island's best resorts. An open bar, buffet lunch, and beach chairs are usually included.
Which Tours Are Good for Families?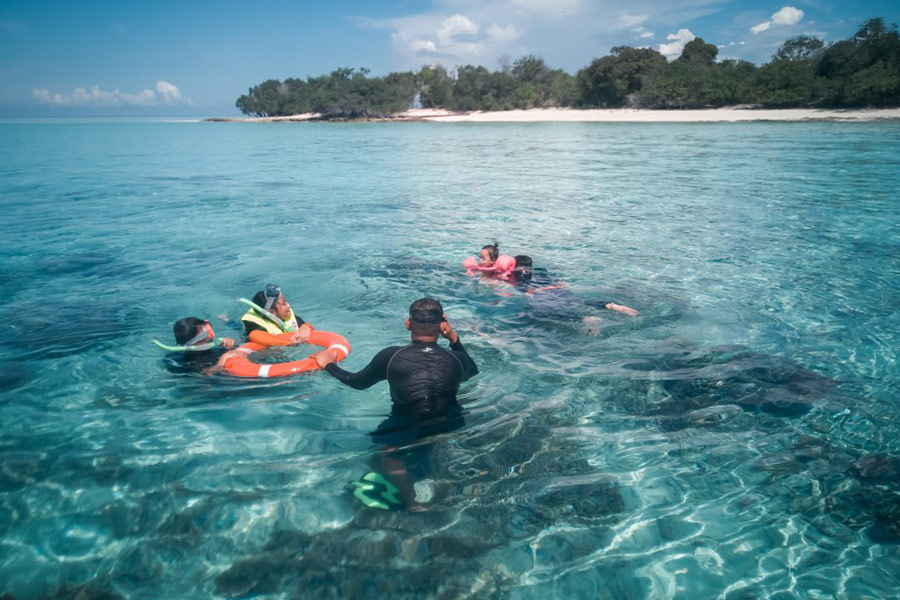 If you are traveling with a family, you may want to look into snorkeling tours that include wildlife encounters. Kids and adults alike will be smiling from ear to ear at the opportunity to cuddle a sloth or hold a scarlet macaw.
How To Prepare For A Roatan Snorkeling Tour
Most of your snorkeling gear will be provided but if you have your own, you should bring it along. An underwater camera or waterproof phone case will ensure you can capture all your memories without getting your electronics all wet.
Whether you're snorkeling off-shore or by boat, it's a good idea to also carry a towel and change of clothes. These will especially come in handy if you're doing a combination snorkeling tour with other activities. Finally, some cash for tipping or buying snacks and souvenirs will also be useful.
Best Time To Visit Roatan For Snorkeling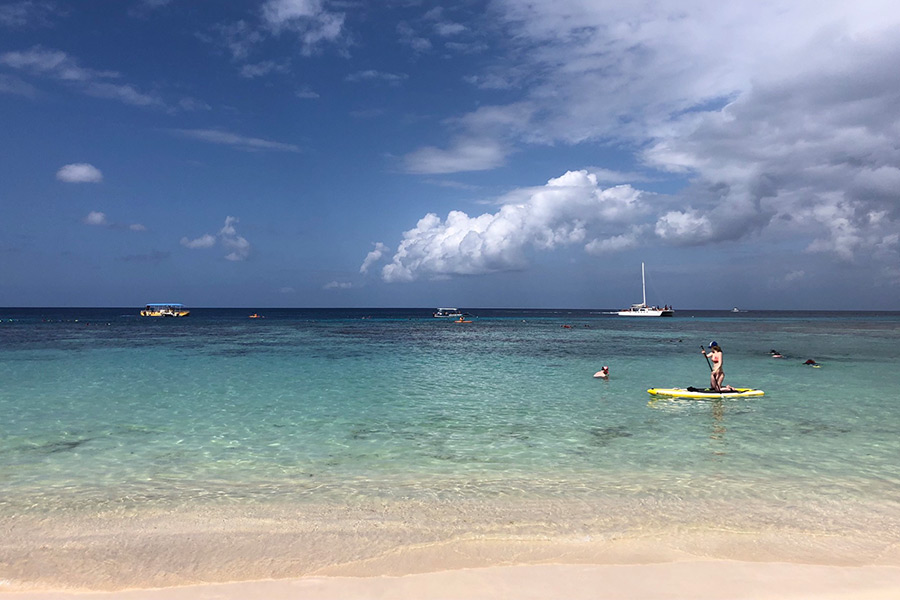 The best time to visit Roatan to go snorkeling is during the drier months of February to August. This is generally when you can expect the least amount of rain on the island. The climate in Roatan is tropical so the two things that will put a dampener on your snorkeling are wind and rain.
October to December is considered the rainy season and it accounts for as much precipitation as the rest of the nine months put together. This could mean brief downpours that are gone before you even have time to pull out an umbrella or full-day affairs where snorkeling will have to be put on hold.
The temperature in Roatan is fairly consistent year-round but during the summer months, you can expect a nicer 84 degrees compared to winter's cooler average of 78 degrees. The water temperature is warm enough throughout the year, however, so if you're willing to risk a little bit of rain during your visit, any time of the year is good.
Where to Stay in Roatan for Snorkeling
Finding a great hotel to stay in for snorkeling is relatively easy in Roatan. Many hotels and guesthouses are either on the beach or within walking distance of the shore. Here are a few of our top picks where you'll find great snorkeling right off-shore.
Located at West Bay Beach, a stay at Grand Roatan Resort puts you right where the corals are the nicest. If you swim out about 10 meters, you'll hit the first instance of coral that gets denser the further away from the shore you get. It really feels like you're swimming in an aquarium.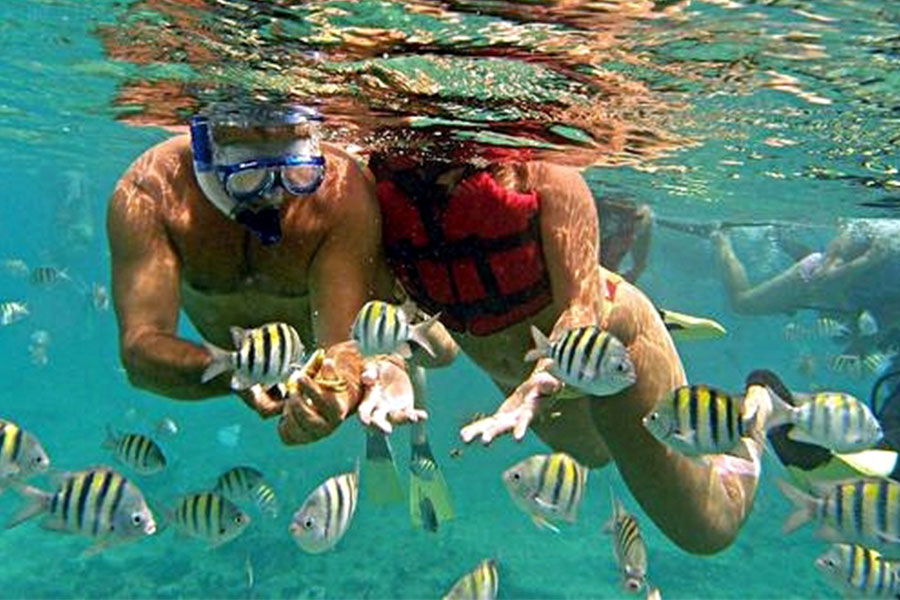 This West End hotel is close to a Blue Channel shallow snorkel spot. It's also a dedicated dive and snorkel hotel so you'll feel at home amongst all the other underwater lovers.
A small, boutique resort right on Sandy Bay, Tranquilseas has snorkeling available right next to its dock. Pair that with its focus on a calm and serene holiday with yoga, healthy meals, and a tropical garden to relax in and you might have just found the ideal getaway spot.
Right smack in the middle of Half Moon Bay, The Beach House is a hotel that was made with snorkelers in mind. Just step outside the doors of the hotel and you'll be meters away from the best snorkeling in Roatan.
Get Ready For The Best Snorkeling In Roatan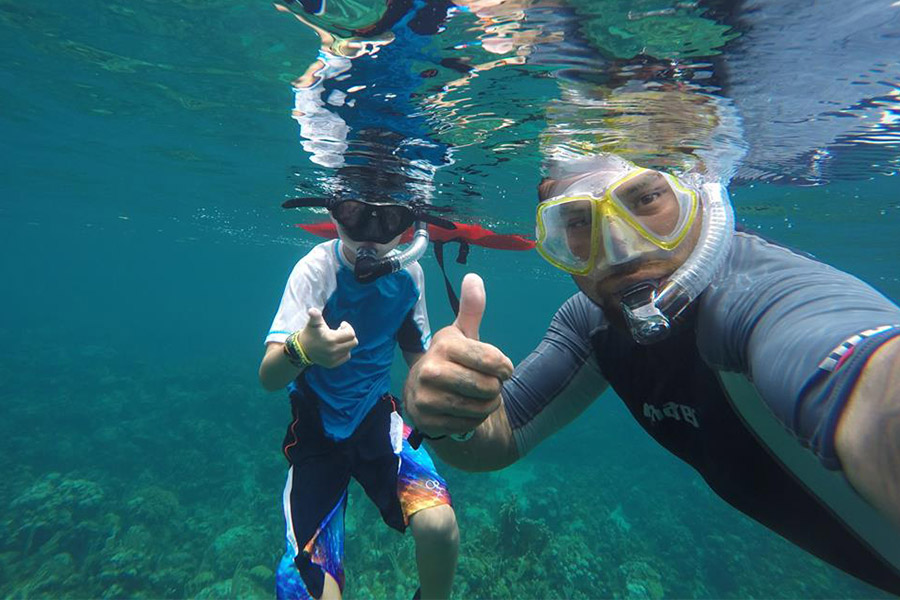 Roatan is filled with amazing snorkeling spots that you access by boat and even off the shore. If you're new to snorkeling, you should consider taking a tour to fully experience the best Roatan snorkeling has to offer. You'll get a dedicated guide to show you the ropes and make sure you don't end up missing any of the underwater sights.
If you're more experienced, you might still want to consider a snorkeling tour that combines sights and attractions around the island with time spent on the water. There are tours for both wildlife lovers and adrenaline junkies so you can maximize the time you do have on the island and really enjoy your holiday.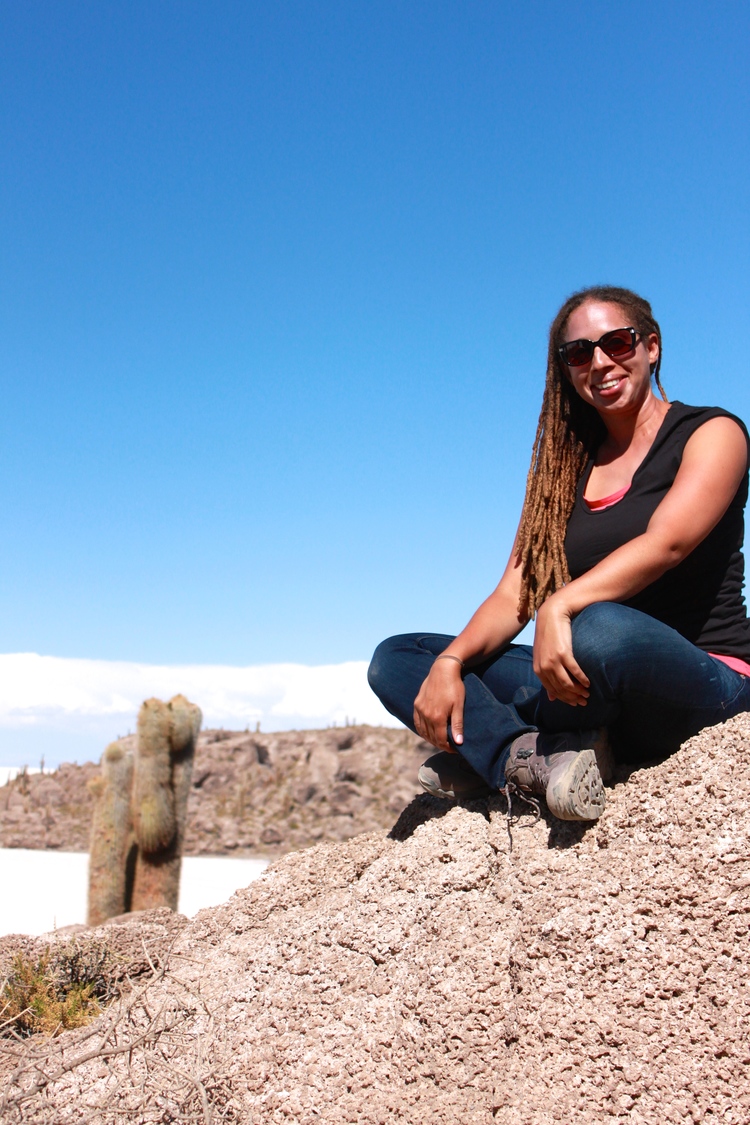 Cristal D
Local Writer, Global Traveler
Cristal Dyer was born in the Caribbean and has spent the last several decades travelling and writing, including several stints in Latin America. Currently based in Australia, she owns and operates her own travel site tofutraveler.com and is an expert travel writer, editor and photographer with a focus on solo budget travel and food tourism.