Sloths in Roatan
June 22, 2022 / updated February 22, 2023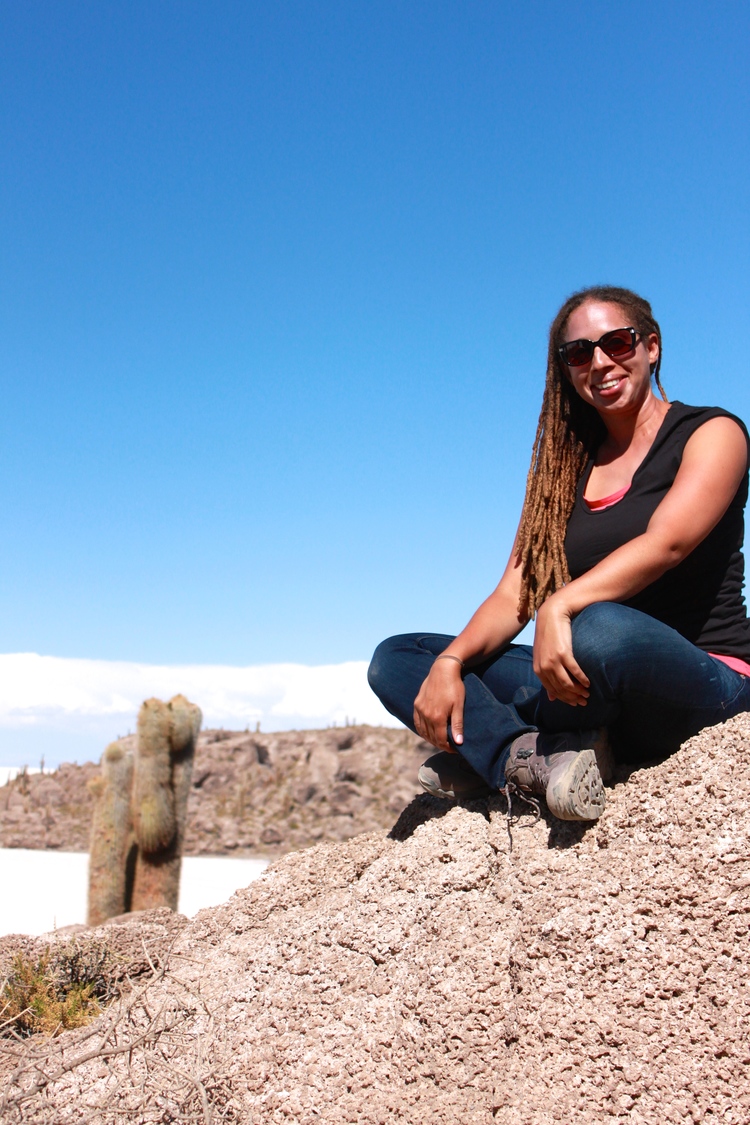 Roatan might be known for its colorful reefs and wide variety of underwater life but there is one land animal that could perhaps take the prize for most requested on a tour: the leisurely sloth. Sloths have only recently gained popularity in the last decade or so thanks to animated films and quirky online videos showing their odd behavior. Fortunately for them, there are sanctuaries that have been taking care of these cuddly creatures long before they started being featured in memes.
If you're traveling to Roatan soon, chances are you're keen to learn more about these fascinating animals and maybe even long to cuddle one. Read on to find out more about sloths in Roatan, how to choose a Roatan sloth sanctuary, and how to get that prized selfie holding sloths in Roatan Honduras.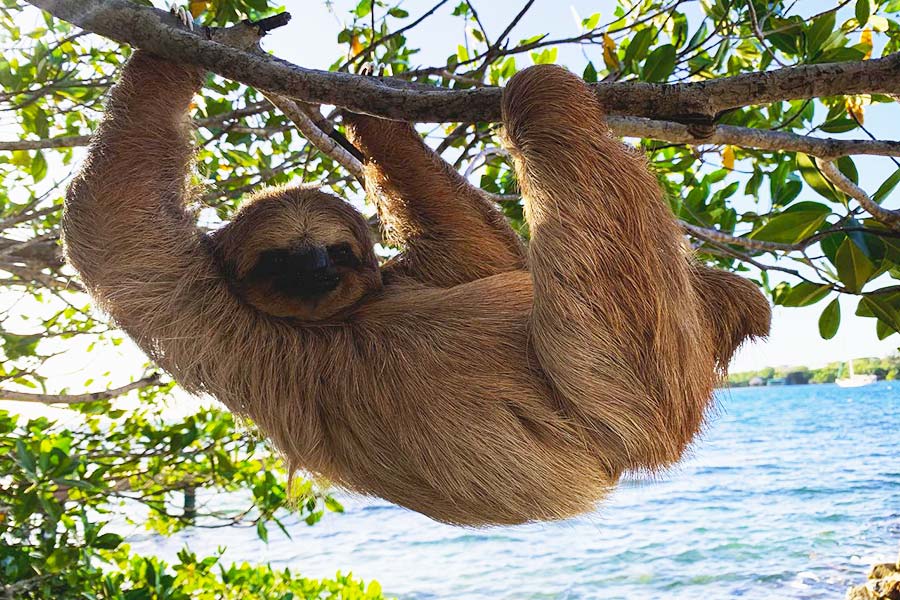 About Roatan Honduras Sloths
There are two families of sloth that you'll find in the tropical rainforests spanning Central and South America: the omnivorous two-toed sloth and the herbivorous three-toed sloth. You are more likely to spot a three-toed sloth as they are more active during the day compared to the predominantly nocturnal two-toed sloth.
The leisurely sloth has a bad reputation for being lazy due to the lethargic pace they move about from tree to tree. The truth is, their slow pace allows them to conserve energy thanks to the slow process of digesting the tough cellulose in the buds, leaves, and tender shoots that they eat.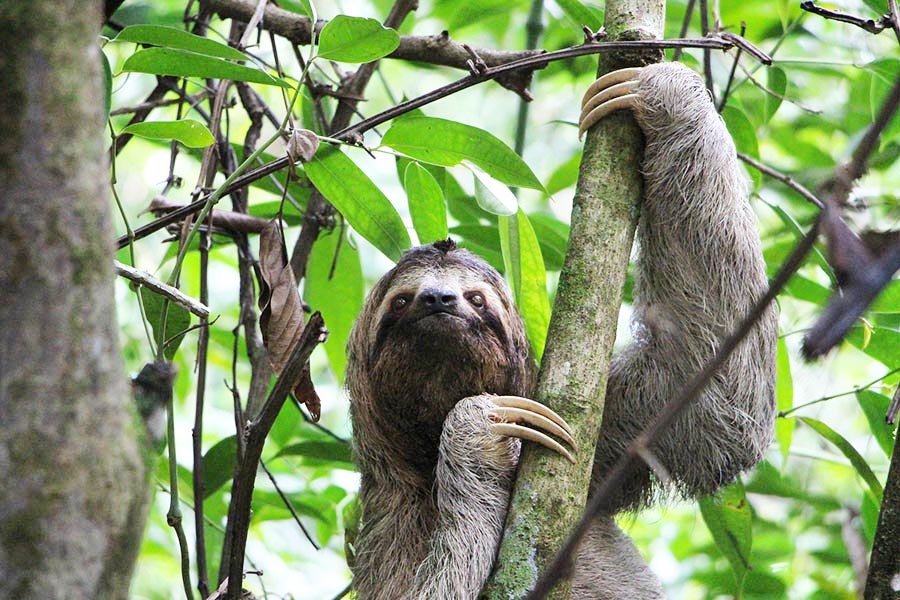 They've adapted well to this slow and steady lifestyle and their modest pace allows them to travel no more than 125 feet in a single day or an even slower pace of 1 foot on the rare occasion when they're on the ground. This is actually one of the reasons why sloths might end up in a sanctuary. As common sloth areas become more developed, they unfortunately find themselves trying to navigate roads and human traffic to get from one tree to another.
Hold a Sloth in Roatan
There's a lot of information out there about holding sloths in Roatan Honduras but not much on the specifics or where and how to organize it. While there are only two types of sloths in Honduras, the island actually has a few options to hold one. Your best bet is to visit a Roatan sloth sanctuary where you'll get a chance to learn about sloths and also hold and cuddle one yourself.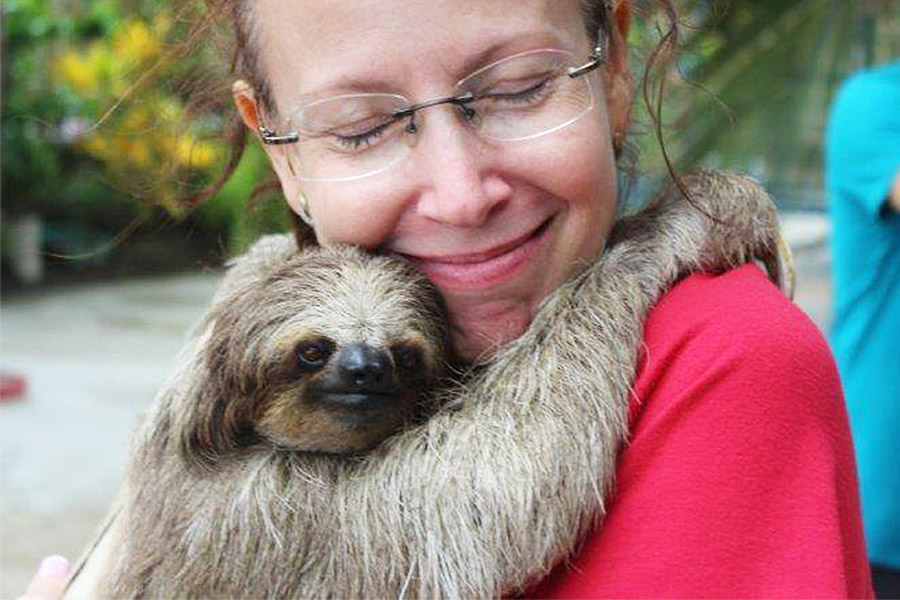 Roatan Sloth Sanctuaries
For such a small island, there are actually a few great options to visit a Roatan sloth sanctuary. We've done the research for you and handpicked the best Roatan wildlife sanctuary tours available so you can choose the one that best suits your holiday. Whether you're after a more cultural excursion that helps you learn about the island's people and its history or you're looking to add some thrilling adventure to your day, these are the best Honduras sloth sanctuary tours on offer.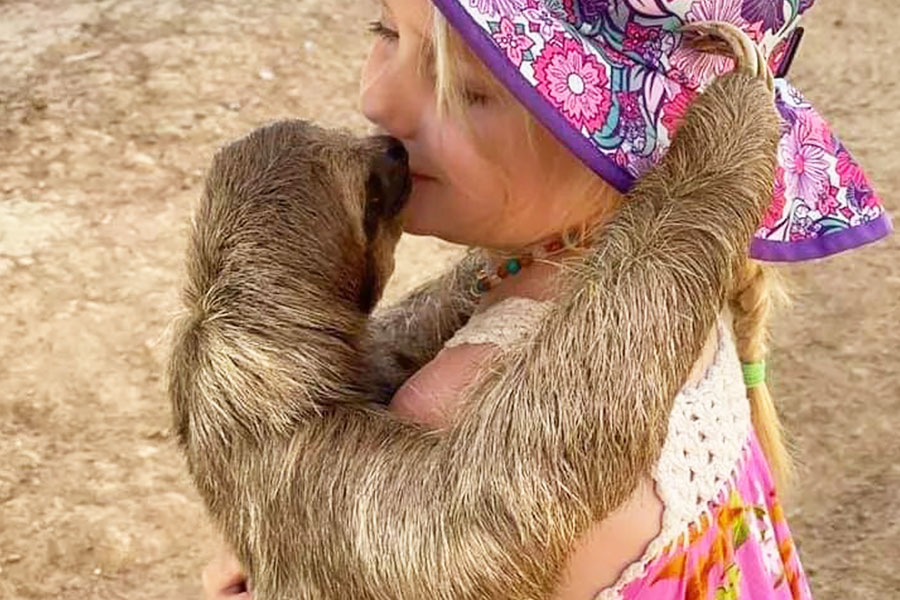 Daniel Johnson's Monkey and Sloth Hangout
Daniel Johnson's is a small family-run animal sanctuary that's located in the local community of French Cay, Roatan. The Monkey and Sloth Hangout started as a hobby for Daniel and has since grown into a safe and loving environment for sloths, monkeys, and other local wildlife.
On this Roatan sloth tour, you'll learn the history of some of the sloths that have been rescued and the work that Daniel's team does to keep them safe and happy. Most of the animals here came from local people who kept them as pets and have since realized they were no longer able to maintain them the way they needed.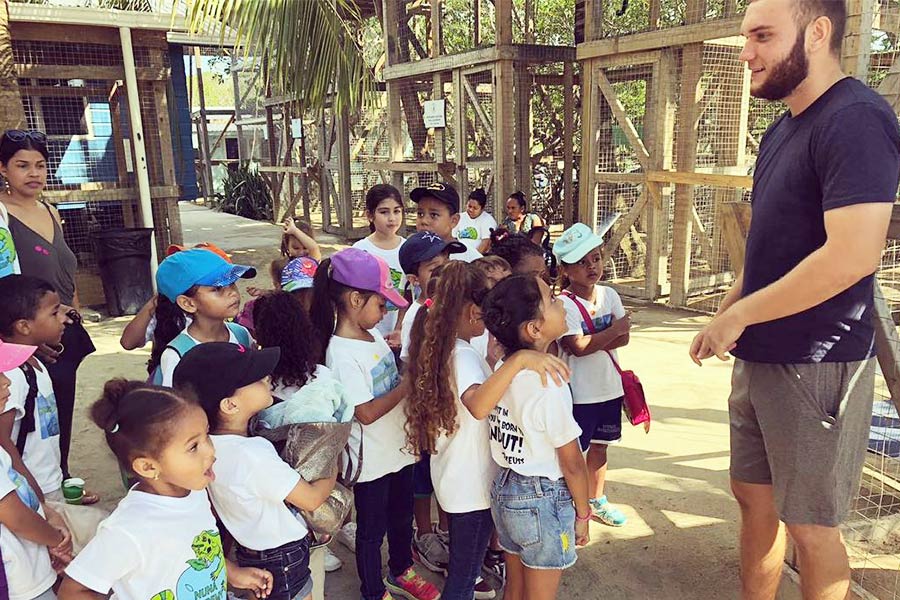 There is a Roatan sloth excursion for everyone here. Some include a tour around the island while others include a snorkeling trip to the nearby reef. If you're feeling adventurous, you can also add in zip Lining at the daring Pirates of the Caribbean Zipline park.
During your visit, you can also opt for a Roatan monkey sloth and iguana interaction where you'll visit the nearby iguana park. You'll get a chance to wander in a sanctuary where over 2,700 iguanas roam freely in a protected haven. Here you'll meet a few friendly iguanas up close with a chance to feed them and take photos.
Manawakie Eco Nature Park
This Mahogany Bay sloth excursion is situated on the north side of Roatan in the middle of a jungle community known as Hottest Sparrow. Manawakie Eco Nature Park is a guided tour suitable for all ages and both cruise and hotel guests. What makes this Roatan Honduras sloth excursion unique is that it suits both animal lovers and history buffs. The founders of Manawakie Eco Nature Park, the Brown family, were born and raised in Roatan and pride themselves in giving back to the local community while sharing their love of the nature and wildlife surrounding it.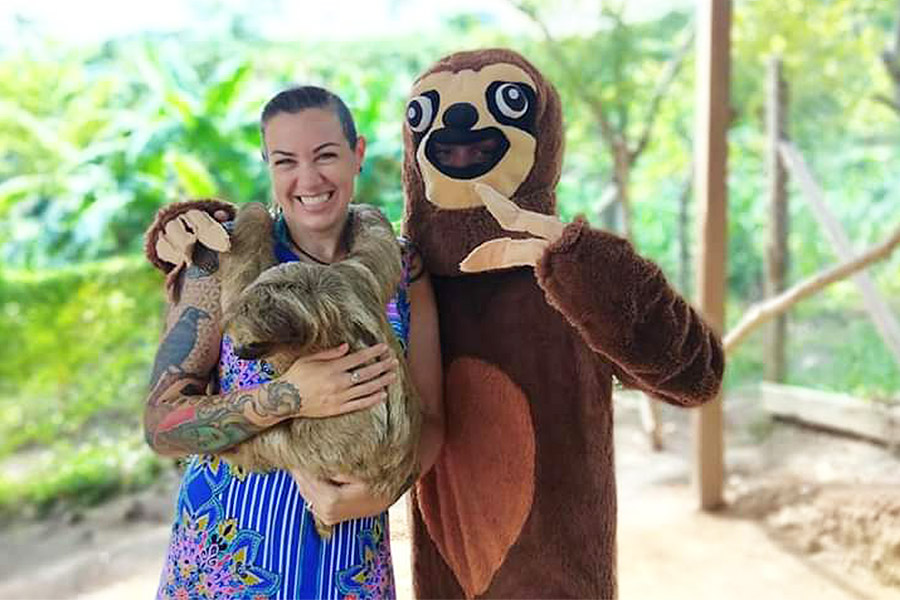 Here you'll get to see sloths, birds, white faced capuchin monkeys, white tail deers, and agoutis (known locally as the Roatan Island Rabbit). The hummingbird playground is as delightful as it sounds and you wouldn't be blamed for following these tiny buzzing birds around the garden to try to get a closer look.
A tour to Manawakie Eco Nature Park is a great opportunity to interact with sloths in Roatan along with the added benefit of learning about the history and culture of the island. Once you've had your fill of the wildlife, save some time to visit the Tropical Botanical Medicinal Garden where your guide will demonstrate the natural medicinal herbs that are used as part of daily life by the islanders. At least 25% of all that you can see in the garden can be used as medicine.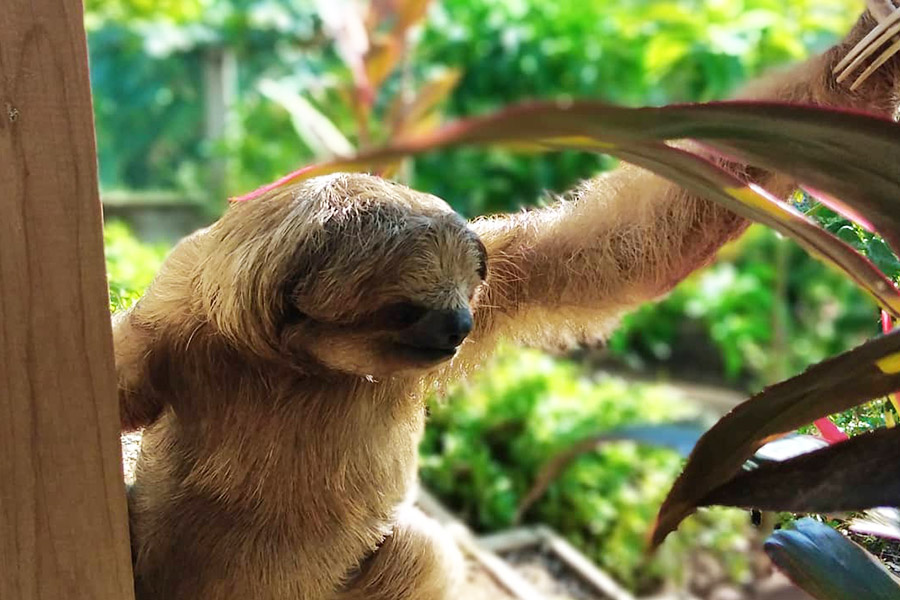 Manawakie Eco Nature Park is not just a typical animal park. Apart from your chance to hug sloths in Roatan and interact with white face capuchin monkeys, you will also learn about the island's first inhabitants and what their life used to look like. The on-site Wildcane Museum House shows what a typical home looked like in 1930. Inside, you'll see statues representing some of Roatan's legends, as well as some original artifacts including a mud stove from the 14th century.
Victor's Monkey & Sloth Sanctuary
Victor's Monkey & Sloth Sanctuary is a Honduras sloth sanctuary with lots of extras. If you've only got a limited time on the island, excursions from this sanctuary will make sure you see as much of Roatan as possible.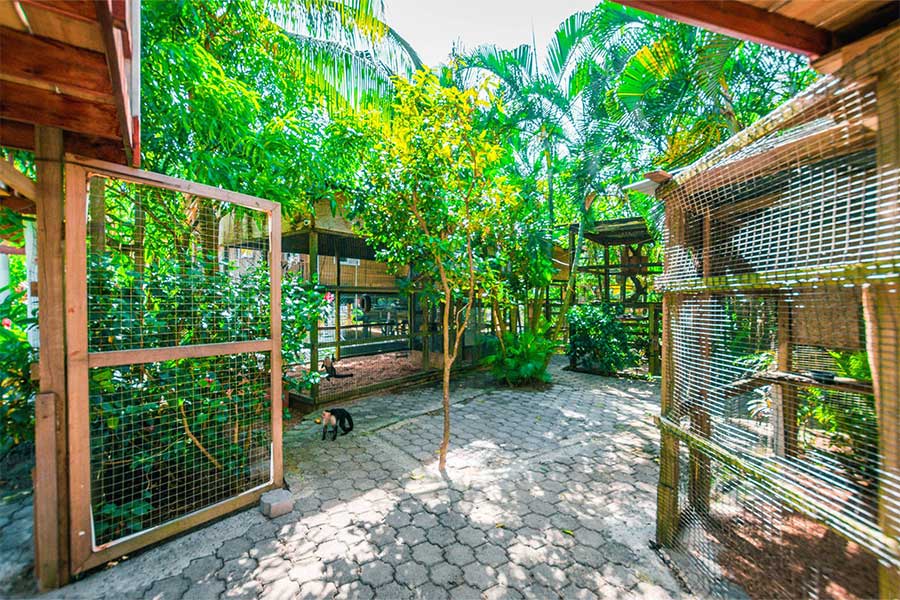 This popular Roatan wildlife sanctuary is a safe haven for the many animals that have found shelter, care, and love here. Victor's Monkey & Sloth Sanctuary's mission is to primarily protect wildlife (many of which are at risk of extinction) and allow the animals to have a safe and comfortable place to breed. If you're lucky, you might even get to spot some baby sloths amongst the snuggle - that's what a group of sloths is called!
If you're also looking for a monkey sanctuary in Roatan, this one fits the bill. Along with sloths, you'll get to interact with capuchin monkeys, scarlet macaws, parrots, and other native wildlife. The excursion includes a guided tour where you'll gain insight into each animal you interact with which makes this experience a great educational experience for both children and adults.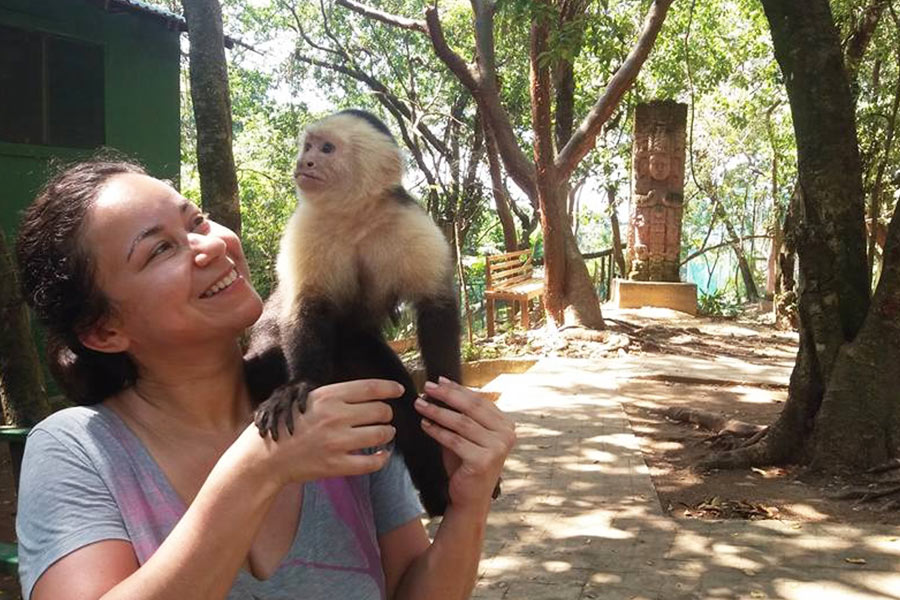 Take your fun to new heights on your next vacation at Victor's Monkey & Sloth Sanctuary. Along with animal adventures, you can soar through the jungle as you ride from one zipline station to another. If you choose a tour with ziplining, you'll get to conquer 11 ziplines and 2 rope bridges. Scared of heights? This Roatan sloth sanctuary tour has got you covered. You can hit the dirt for a thrilling ATV tour as you navigate the jungle trails. Like most of our sloth tours, ATVs are a rain or shine event as you might even have more fun splashing through muddy puddles and taking a mud-covered selfie at the end.
Victor's Monkey & Sloth Sanctuary will have you smiling from ear to ear whether you're holding sloths in Roatan Honduras, riding through the jungle trails, or ziplining from tree to tree. Book your sloth encounter Roatan Honduras tour today and you'll be cuddling sloths in Roatan before you know it.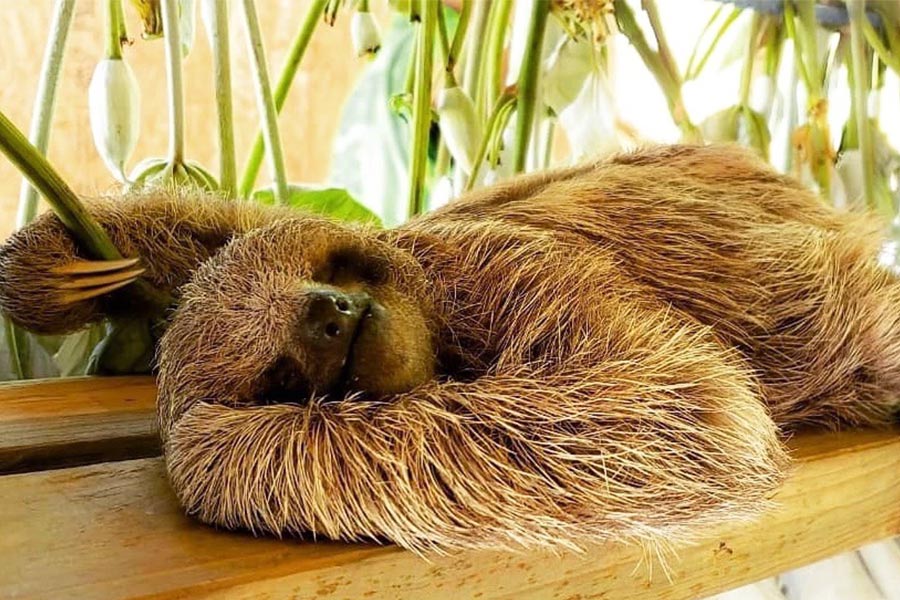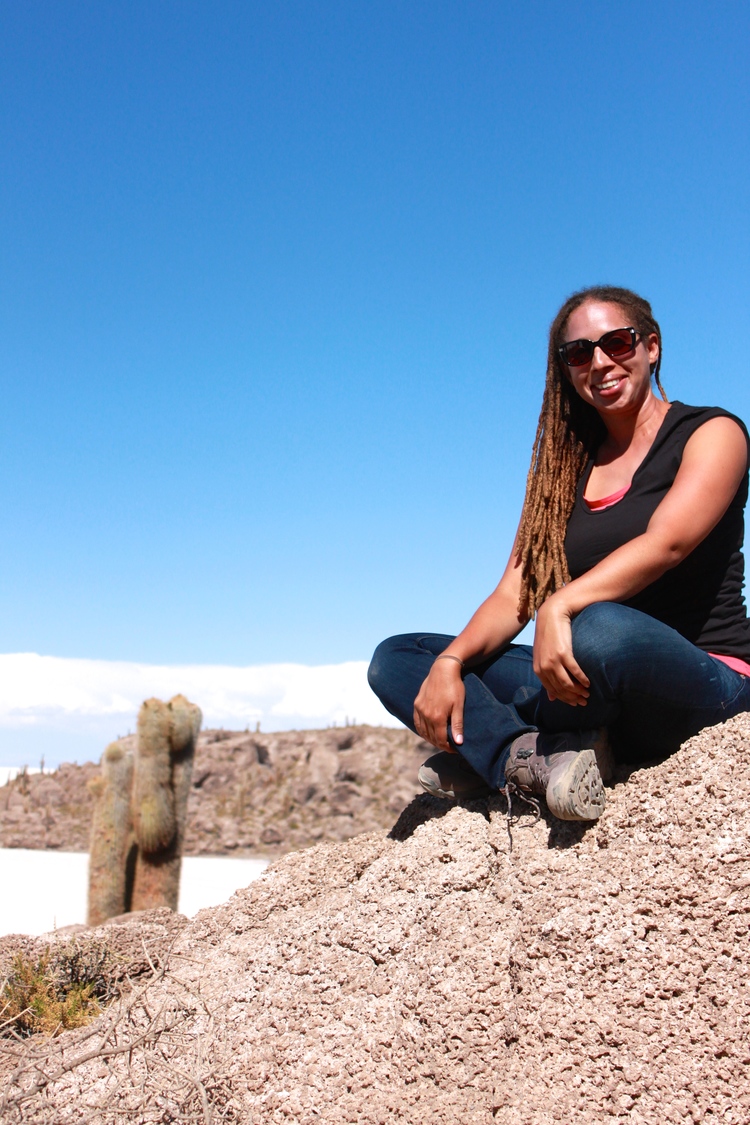 Cristal D
Local Writer, Global Traveler
Cristal Dyer was born in the Caribbean and has spent the last several decades travelling and writing, including several stints in Latin America. Currently based in Australia, she owns and operates her own travel site tofutraveler.com and is an expert travel writer, editor and photographer with a focus on solo budget travel and food tourism.