Diving in Roatan
June 17, 2022 / updated February 22, 2023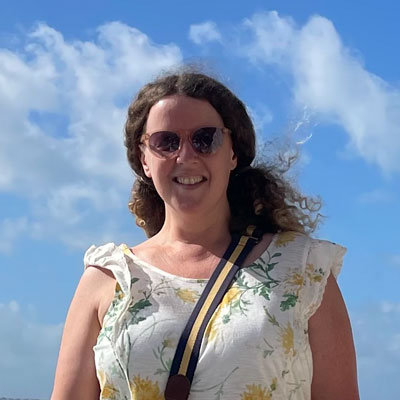 Roatan's reputation as a world-class diving destination is well-deserved. Offering quality dive sites suitable for complete beginners through to divemasters, Roatan's reef system is well protected and represents some of the best underwater landscapes in Central America.
Whether you're looking to complete your first Discover Scuba course, or are working towards an advanced scuba diving certification, Roatan Honduras dive sites will provide a trip that is challenging, beautiful, and diverse.
Roatan vs Utila vs Cayos Cochinos diving
There are three main places in Honduras to enjoy quality diving opportunities. While they each offer their own great and not-so-great aspects, Roatan often comes out top in the battle of Honduras dive destinations.
Here are the main places to dive, as well as some information to help you decide whether diving in Roatan is right for you.
Roatan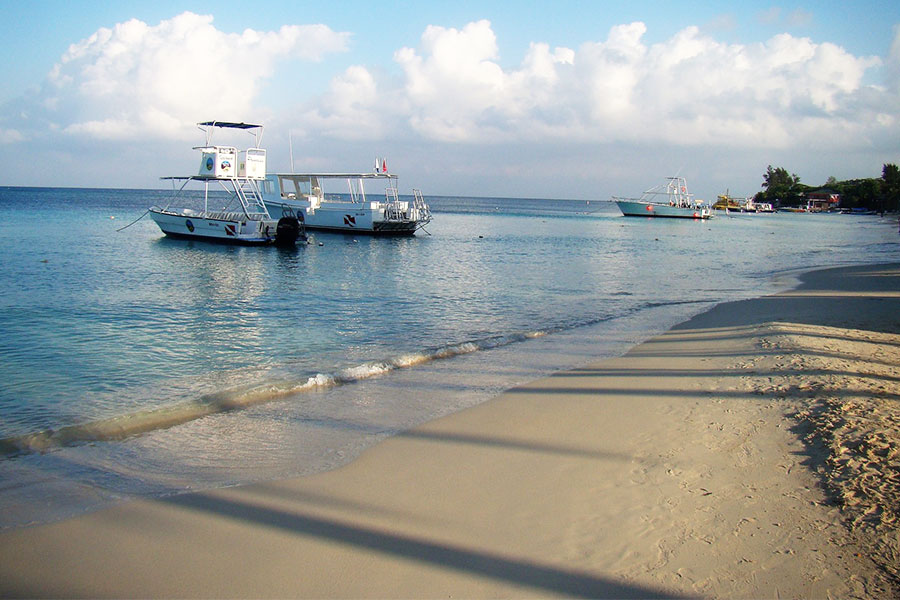 Roatan is the largest of the Bay Islands, located around 49 miles off the mainland of Honduras. It has an astounding 100 dive sites to choose from and balances this with a developed infrastructure, including easy access from the mainland and a fantastic selection of hotels and resorts ranging from budget to luxury.
Visitors seeking well-defined tourist areas without a crazy party atmosphere will love it, as will people looking for the more secluded virgin beaches and jungle that the island offers.
Utila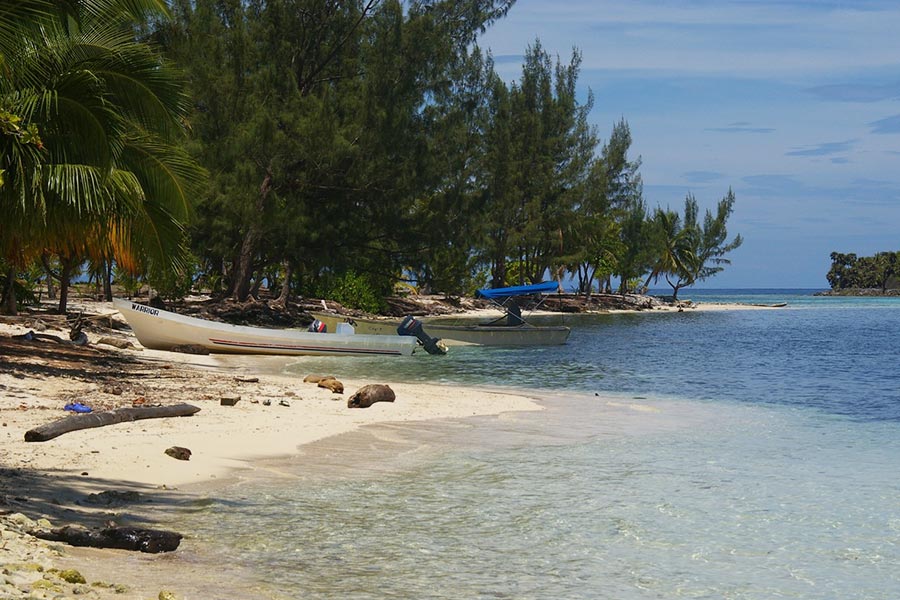 Utila is the smallest of the Honduran Bay Islands and is located to the west of Roatan, around 40 miles off the Honduran mainland. Utila certainly offers a great variety of dive sites - over 80 to choose from at last count - but unlike Roatan and Cayos Cochinos, the island doesn't offer the same stunning beaches. Also, Utila has long been a backpacker destination, creating something of a party reputation that may not appeal to everyone.
Cayos Cochinos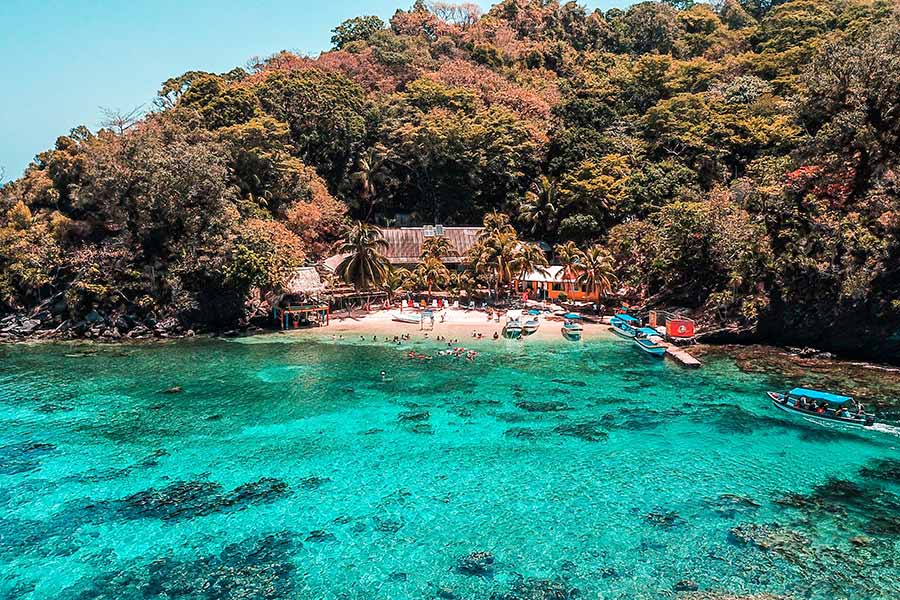 Cayos Cochinos is a tiny island forming part of an archipelago of 2 islands and 13 cays. It's located just a few miles off the Honduras mainland. While its waters are undeniably pristine, and it's surrounded by an extremely healthy section of coral reef, its lack of infrastructure - no roads, and a very small population with few accommodations - means this is not the easiest place to access or to stay.
The best time to dive in Roatan
Roatan is hot all year round, but when is the best time to go diving in Roatan, and is there a Roatan diving season?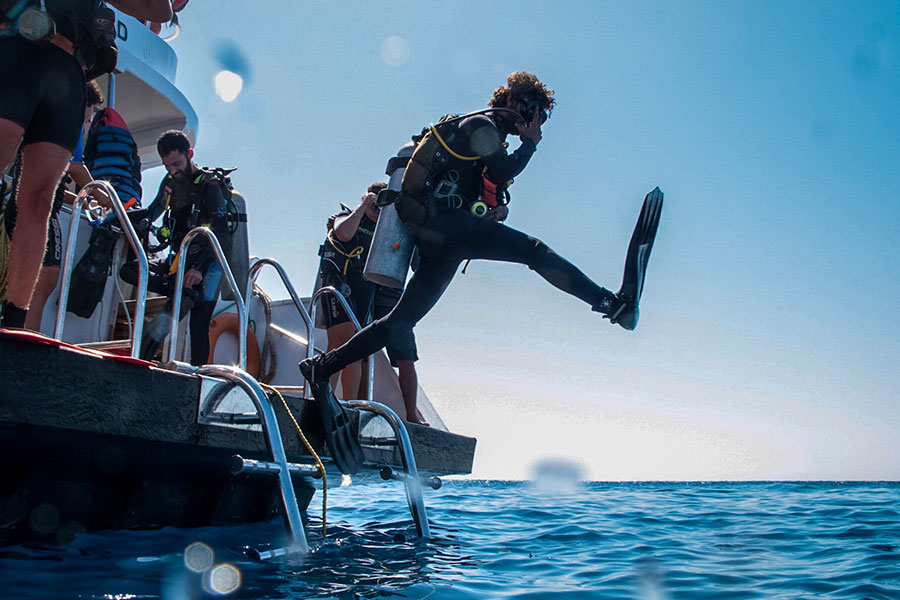 The rainy season runs from October through to January, with November and December generally seeing the most rain. While showers won't interfere with diving, torrential downpours can be problematic, so it's better to visit outside of the rainy season if possible.
Crowds-wise, Christmas, New Year, and Easter are the busiest times on the island, with the hotel and resort costs also increasing at these times.
On balance, spring in Roatan (aside from Easter) is likely to bring an appealing combination of drier days, fewer crowds, lower prices, plus increased chances of seeing whale sharks, which will make for a great dive trip.
Roatan diving prices
Honduras offers some of the most reasonably priced diving in the world. Scuba diving in Roatan isn't the cheapest you can find in Honduras, but in comparison to other nearby destinations, it offers great value for money, especially given the quality and health of the reef and the number of dive sites there are to explore.
For scuba diving experiences in Roatan, you can expect to pay in the range of:
Discover Scuba course - around $100
Single dive - $40-$50
Night dive - $55-65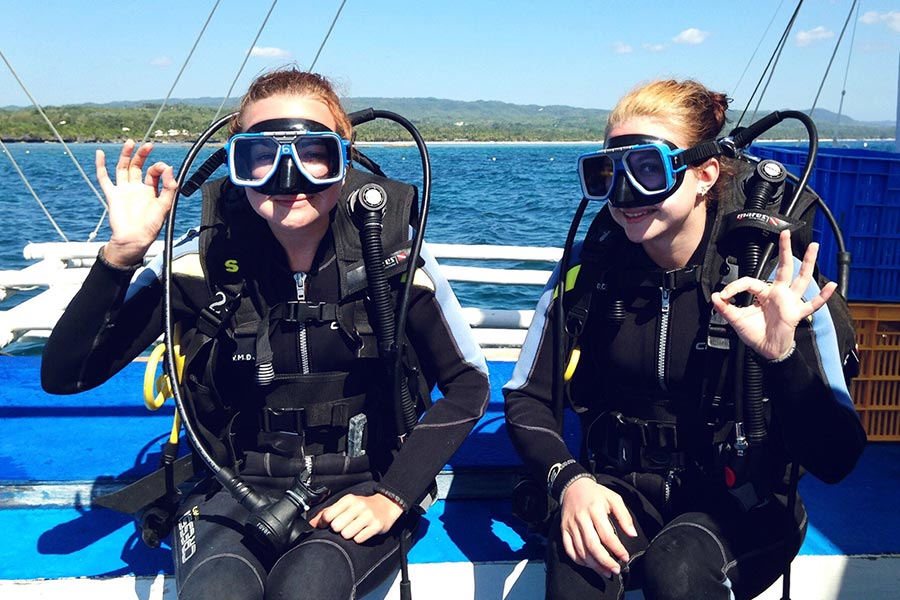 Diving excursions are one of the island's big draws, and there are some great Roatan scuba diving options to choose from.
Mahogany Bay Roatan Scuba Diving
If you're visiting Roatan on a cruise and want to incorporate some underwater time into your visit, consider joining a Scuba Diving Excursion. Don't worry, you don't need to be scuba certified, as this is a discovery dive that is specially designed for beginners.
This experience will give you a taster of what scuba diving is all about, and where better to give scuba a shot than on the world's second-largest barrier reef?
The best Roatan scuba diving sites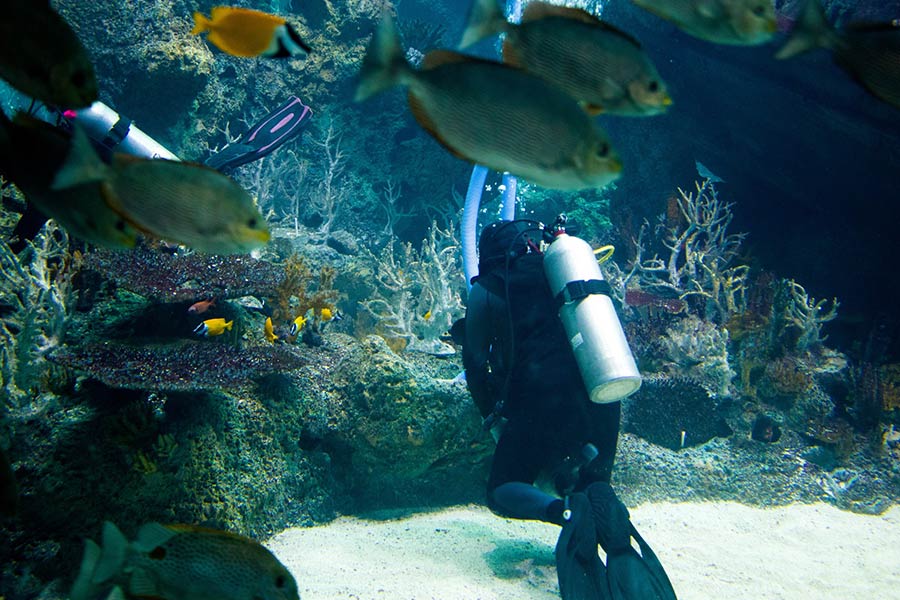 Roatan has a variety of dive sites, here are some of the best:
West End Wall
What's so special about this site? Close to shore, this easily accessed dive site makes for an exciting drift dive.
Who's it suitable for? Beginner-intermediate
At this dive site, you'll see barrel sponges, as well as ever-popular turtles, eagle rays, tarpon, jacks, and barracuda.
Mary's Place
What's so special about this site? This easily accessible site has a wealth of marine life and is perfect for new divers.
Who's it suitable for? Beginners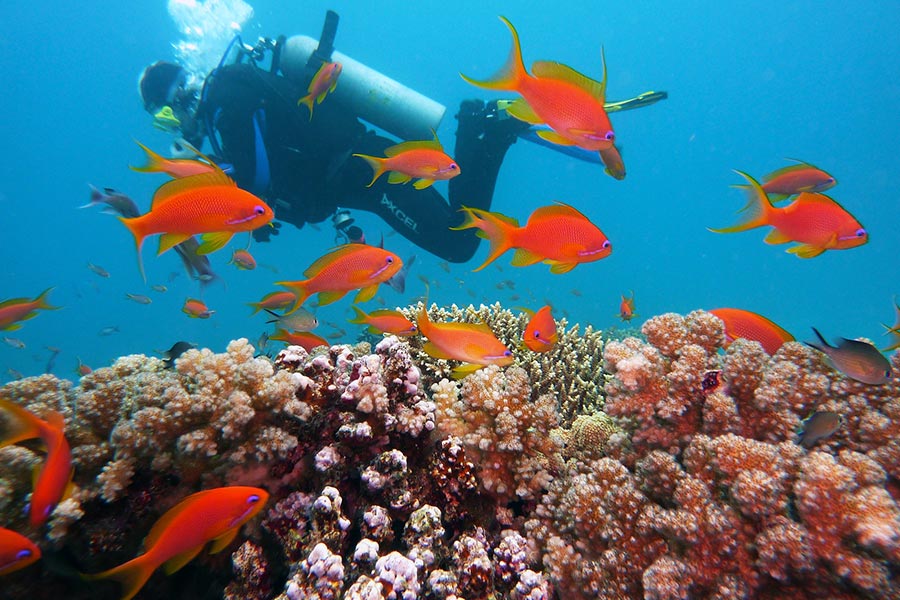 For novice divers who want to see a variety of what the underwater world has to offer, Mary's Place is a great site to start your exploration. You'll see coral, sponges, and a huge range of fish. This is one of the most popular sites on the island, so it can get busy.
The Odyssey
What's so special about this site? It's a shipwreck, which is one of the most popular types of dive sites for divers of all levels.
Who's it suitable for? Intermediate
This wreck was sunk in 2002 and now sits 110 ft below water. For those qualified to enter the structure, it has several areas to explore, including original features such as stairs and tables, and when it comes to fish, you're likely to spot grouper and snappers here.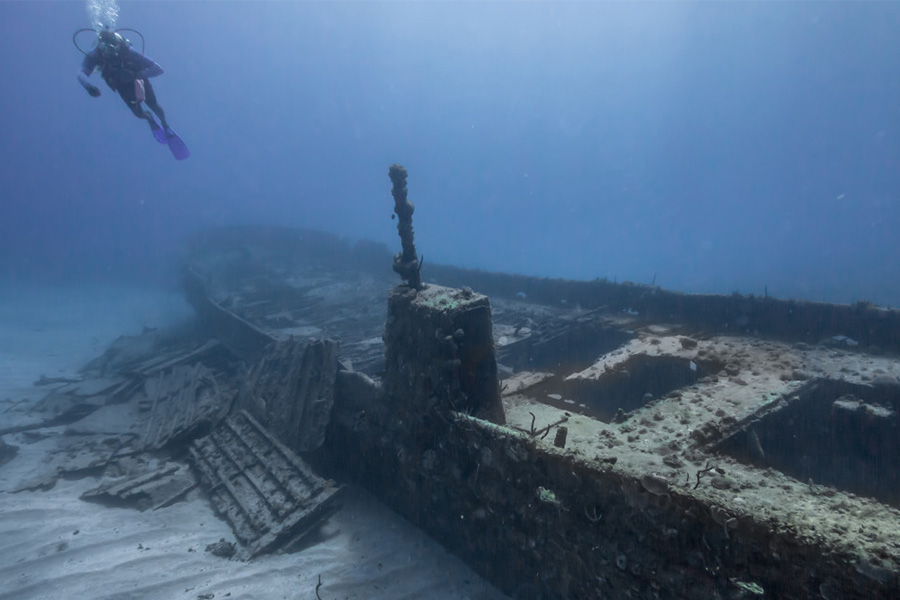 El Aguila
What's so special about this site? It's another wreck site.
Who's it suitable for? Intermediate-Advanced
Resting at a depth of 35 meters is the super popular El Aguila wreck site, a 250 ft long sunken vessel that has been adapted, making it safe for divers to explore. You're likely to see groupers and eagle rays here, and if you bring the right equipment, this is one of the most photogenic dive sites around.
Coco View Wall
What's so special about this site? This wall site doesn't descend directly, but steps gradually, creating fascinating shelves for divers to explore.
Who's it suitable for? Beginners
Descending to 25 meters, this stepped wall dive site has both hard and soft coral and is home to lobster, crabs, garden eels, and even the occasional seahorse (if you can spot them!)
Dolphin's Den
What's so special about this site? This site was named for a dolphin who, unfortunately, became disoriented and met an untimely end at this dive site - you can still find the undisturbed skull on the ocean floor.
Who's it suitable for? Intermediate
This is located on the northern coast of Roatan, a less popular area, which is also therefore less crowded. However, the amount of coral canyons and marine life here is staggering, with cleaner and snapping shrimp, anemones, and slipper lobsters frequently seen.
Fish Den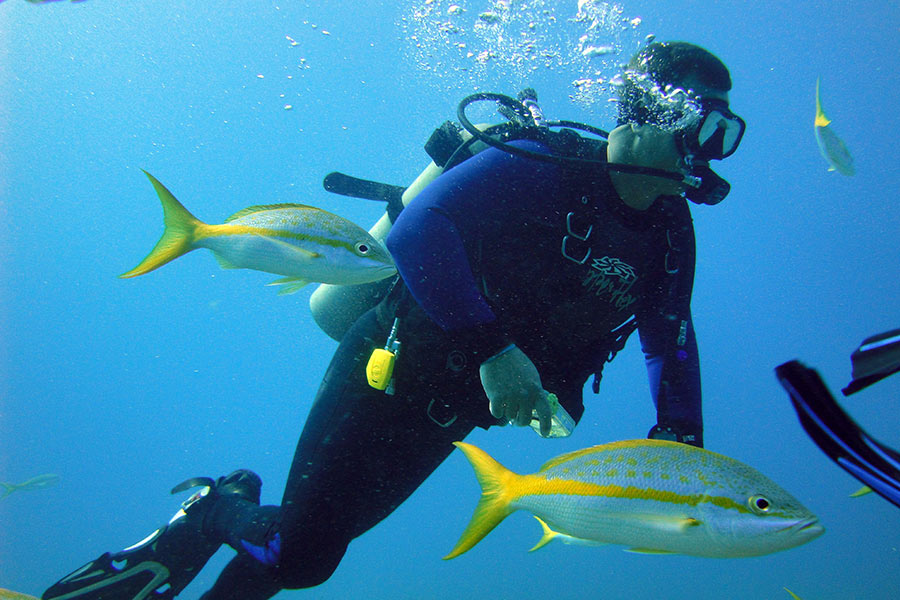 What's so special about this site? The name gives it away - come here and you'll expect to see a huge number of fish.
Who's it suitable for? Beginners
This is a shallow dive - around 20 ft - so it's perfect for novice divers building their confidence. Angelfish, parrotfish, jacks, and grunts are abundant here, and green turtles can also be spotted.
The best dive shops in Roatan
There are over 40 dive shops and centers to choose from in Roatan, and your personal preference will help to guide you on which one to pick. To help your research along, here are some of the best:
Roatan Divers
The small-scale Roatan Divers outfit works hard to create personalized trips from its waterfront West End location, complete with classrooms for teaching the basics, four boats for taking customers on tours, and knowledgeable and friendly staff.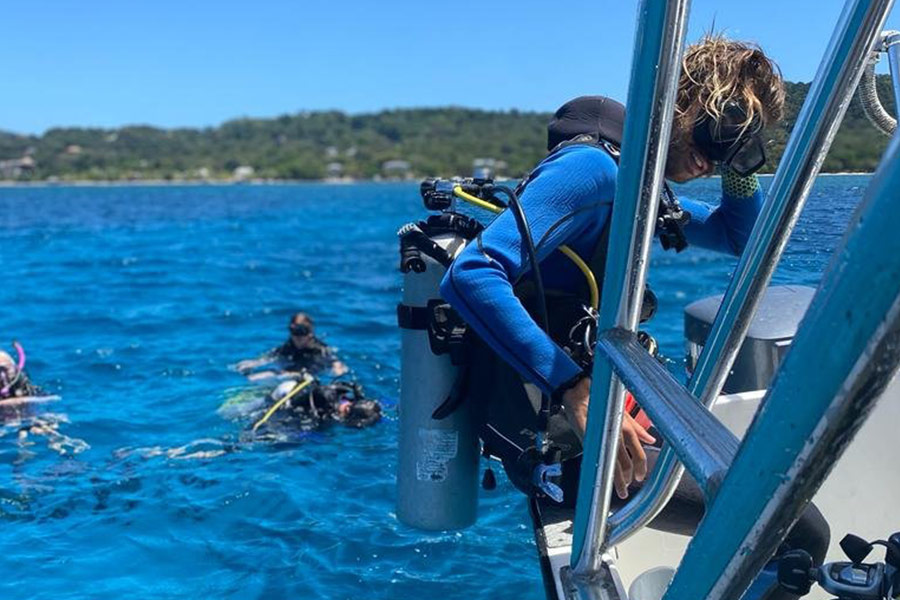 Coconut Tree Divers
Another West End favorite, Coconut Tree Divers is a PADI 5 Star Dive Center with glowing reviews and a comprehensive range of trips and scuba courses. Dives tend to sell out, so book in advance.
West End Divers
The longest continually-running dive shop on Roatan is West End Divers, another PADI 5 Star Dive Center with eco-friendly boats and welcoming expert instructors. Dive and stay packages are available, as well as underwater photography courses.
Roatan diving resorts
Roatan is home to plenty of dive resorts, and these range from budget establishments to all-luxury resorts. To help you decide where to stay in Roatan for diving, here are our suggestions:
Bananarama Dive Resort
Offering a wide range of accommodations starting at $99 for a private room for two, Bananarama Dive Resort is ideal if you don't want to spend all your cash on a room, but still want the convenience of the facilities that a resort offers. Located in West Bay, this outfit offers single dives from $40, with small dive group sizes and PADI instructors. Combine that with informal wood cabins, a fantastic beachfront location, and 3 bars and restaurants, and you have a recipe for great times.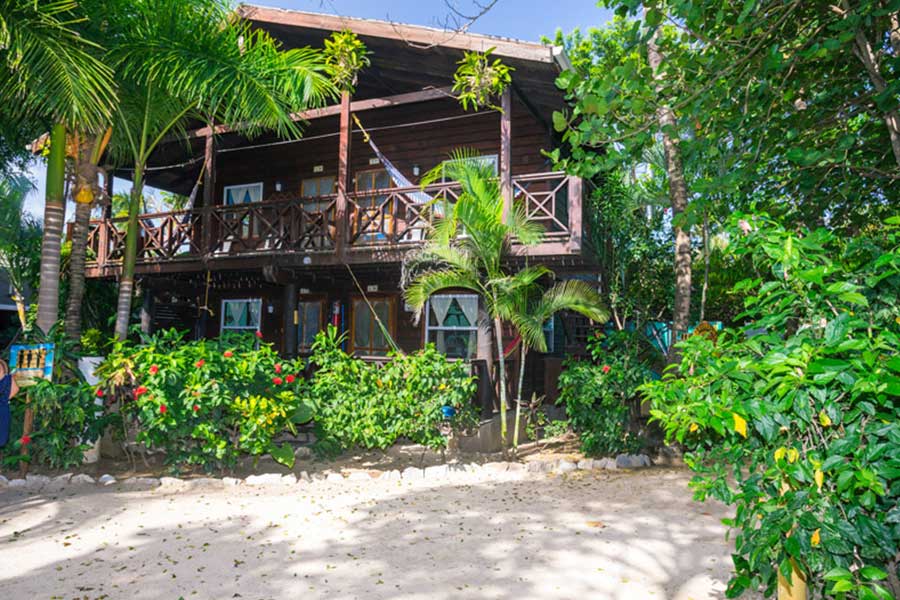 Turquoise Bay Dive and Beach Resort
Located away from the majority of dive resorts in the northeastern section of Roatan is the Turquoise Bay Dive and Beach Resort. Its grounds are beautiful, set on a hill with panoramic views over the private 500 ft beach. Dive trips take place from a recently overhauled dive shop on one of a fleet of reliable boats with 5-Star instructors, and you have all-inclusive food, drinks, and services to look forward to on your return.
West End Dive Resort
The budget Roatan West End Dive Resort offers private and shared dorm rooms, with two pools, free hot breakfast, and a great location 10-minutes from the center of West End. Diving is run by sister company Splash Inn Dive Center, where you can book standalone dive trips and courses, including whale shark dives. Stay and dive packages are also available.
What to pack for a Roatan dive trip
There are some essential items to pack for a Roatan scuba diving trip, as well as some that you may want to consider. For example:
Pack light, breathable clothing to keep you cool in hot and humid conditions.
Bring a wide-brimmed hat and decent sunglasses, as the reflected sun from the water can easily cause you to burn.
Bring reef-safe sunscreen, to protect your skin and minimize damage to the reef.
Bring a packable waterproof jacket or poncho in rainy season to keep you dry during those unexpected rain showers.
FAQs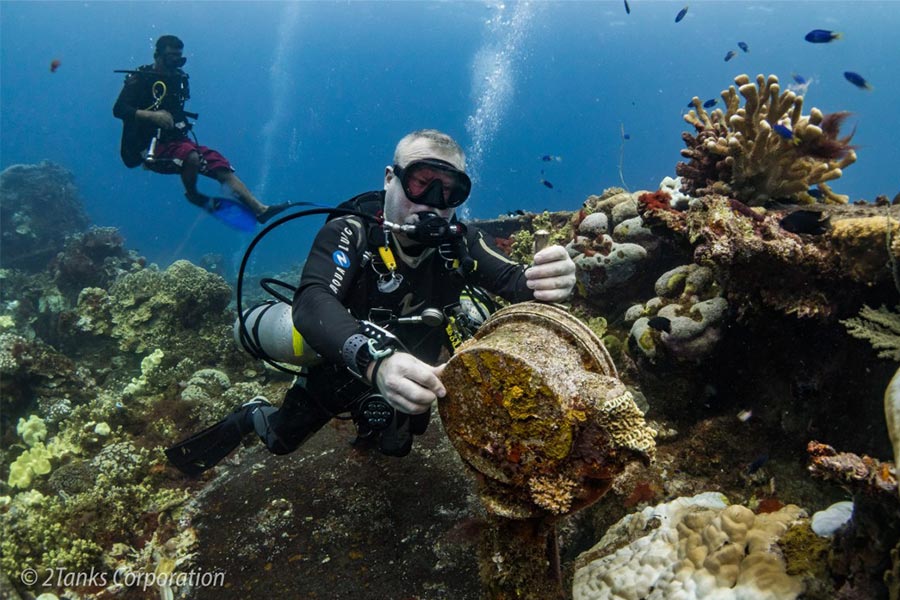 Do I need a certification to dive in Roatan?
Great news for scuba novices - you don't need a certification to dive in Roatan. However, it's a great place to learn, and Discover Scuba courses are available at a reasonable cost from most dive shops.
Where are the dive shops on Roatan?
The majority of dive shops are on the western side of the island in West End and West Bay, although you will find them all over Roatan, including in French Harbour, Sandy Bay, and Coxen Hole.
Should I bring my own dive gear?
You don't need to bring your own scuba diving gear with you, as all dive shops will rent you the gear you need. Prices aren't expensive and usually become even more reasonable if you're booking a multi-dive package.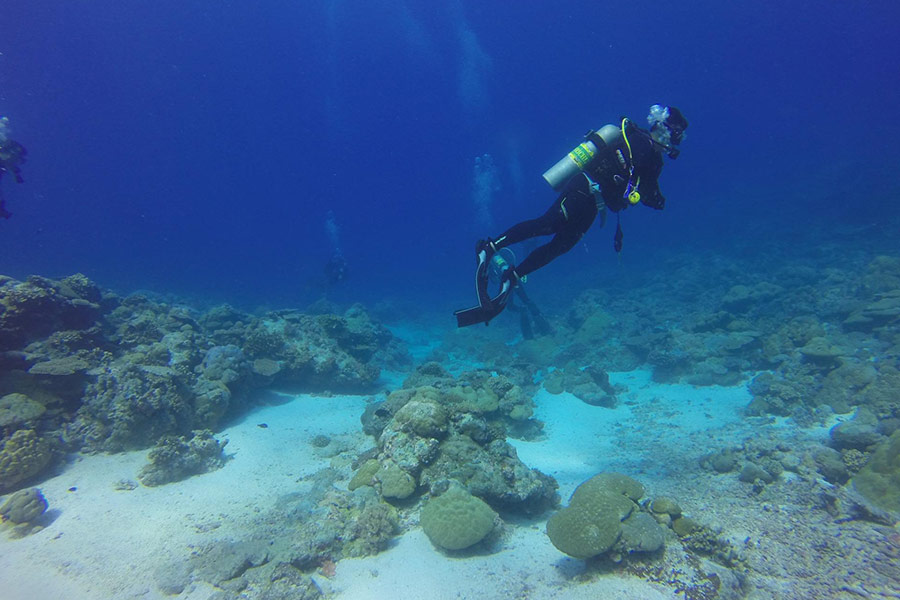 In a nutshell
If you're looking for a never ending supply of dive sites, either to begin or continue your diving journey, Roatan is a great choice. Add to this the selection of above-water activities, the variety of resort and hotel accommodations, and the beautiful beaches, and you've discovered what might just be an unbeatable vacation destination.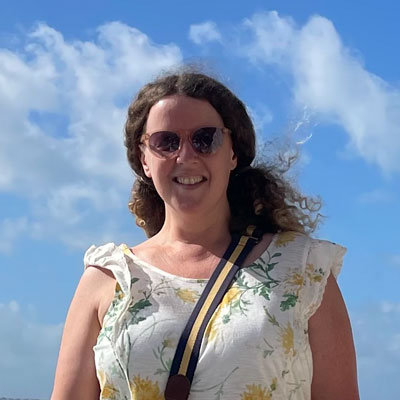 Carly R
Independent Traveler and Thinker
Carly Rolfe is a Travel Journalist & Writer from the UK who has travelled extensively in Mexico and the Caribbean. Her writing for outlets such as Hotels.com, The Cancun Sun, and Virgin Experiences has helped thousands of travelers discover new experiences.