Roatan Honduras Beach Guide
June 17, 2022 / updated June 23, 2022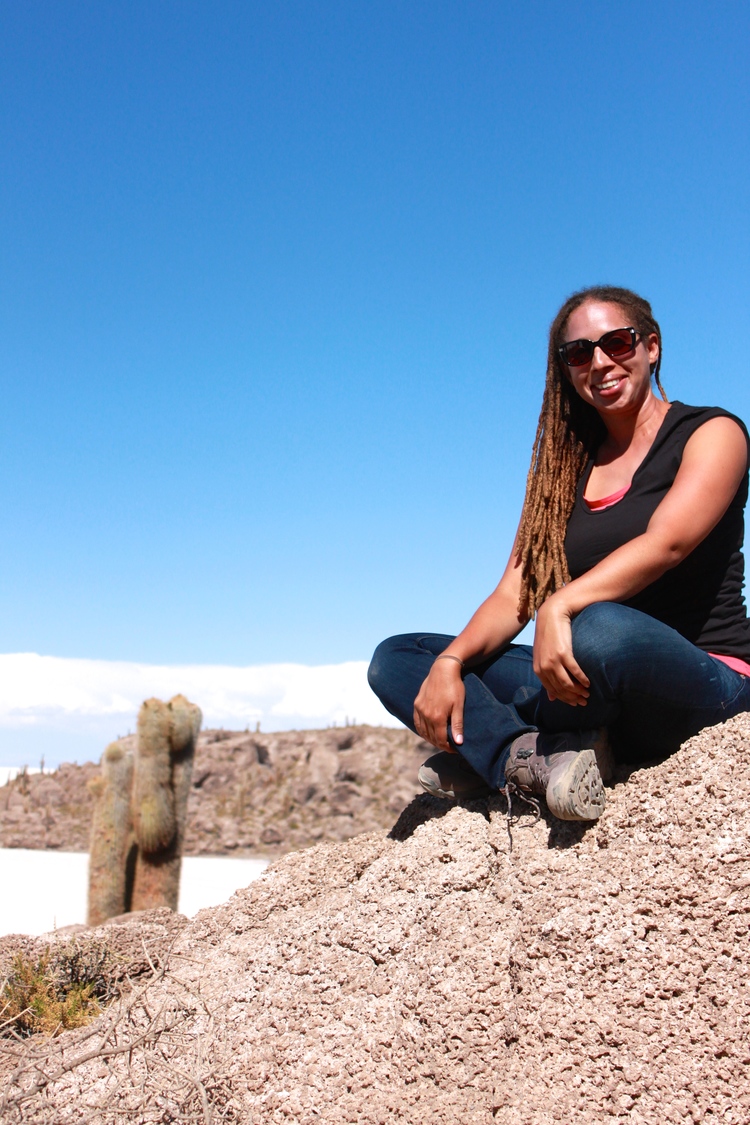 Roatan in the Bay Islands of Honduras is known for many things. Its northwest coast is bordered by a world-class coral reef, which offers snorkeling and diving experiences that draws in people from all over. While its beaches are worthy of a day, or three, just basking in the best of the Caribbean: white sandy shores, crystal clear water, and weather that seems always set to impress. You can also find many bucket list activities right on the island including zipline, horseback riding, and wildlife experiences.
This Roatan Honduras beach guide is packed full of the best beaches in Roatan no matter what you're craving. From the popular shores that take pride of place amongst the best beaches around the world to the untouched beauties that only locals get to see, discover the best beach in Roatan to pick for your next visit.
West Bay Beach Roatan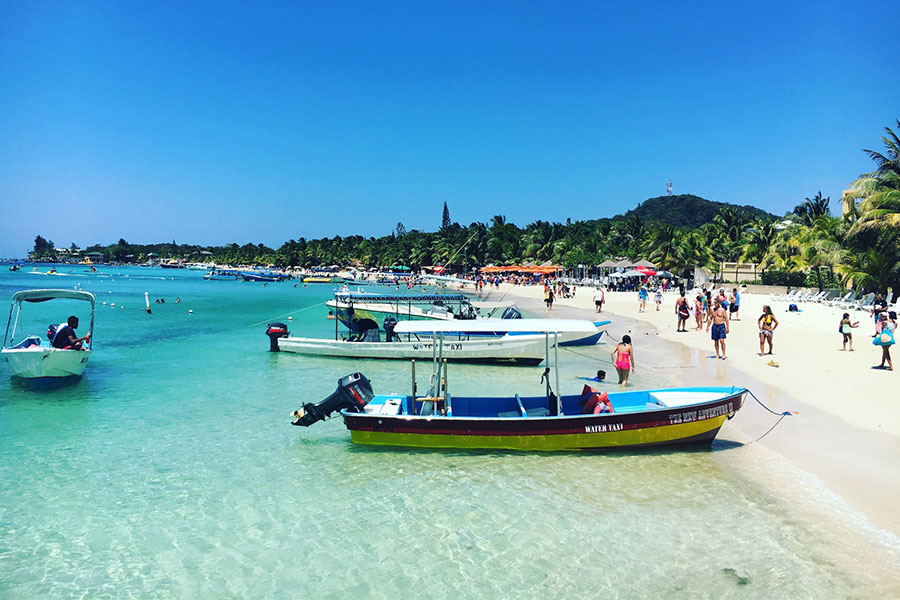 West Bay Beach Honduras is world-famous for a reason. It features the longest stretch of beach on the island that's both easy to access and packed full of amenities. If it's your first visit to Roatan, make a beeline for West Bay where you'll find all the action.
Bars, restaurants, and dive shops are all within easy reach along with every water activity you can imagine. From parasailing to fishing charters and scuba diving to kayaking, if it's on the water, you'll find it here. The best part is, with miles and miles of powder-fine white sand, this Roatan Honduras beach never feels too crowded.
Tabyana Beach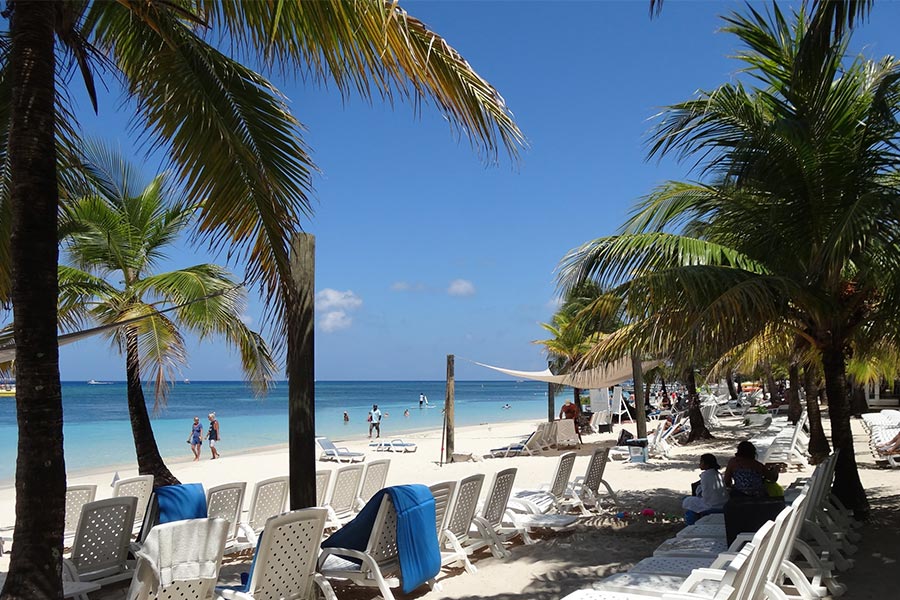 Tabyana Beach Roatan is rated as not just one of the best beaches in Roatan, but one of the best in the Caribbean. If you've got the picture in your mind of a white sand beach fringed with coconut palms swaying in the wind then you're in the right place. A Tabyana beach break is everything you're dreaming of and more.
Activities include snorkeling, swimming, kayaking, and beach volleyball. The reef is only 70 short feet from the beach which makes snorkeling a leisurely affair here. If you're visiting on a cruise ship, some Tabyana Beach Honduras tours include an island-themed barbecue lunch and access to private sun loungers. Facilities include local gift shops, bars, restrooms, and of course as much sun baking as you can handle.
Mahogany Beach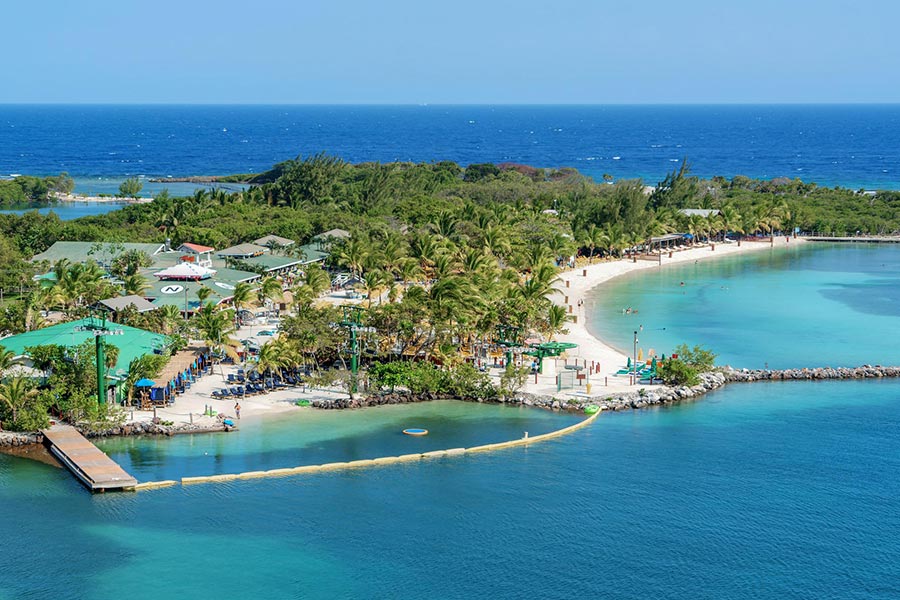 Mahogany Bay Beach is located at the largest of the two cruise ports in Roatan and is only accessible by its cruise passengers. If you're coming in on any Carnival corporation cruise ship, this is where you'll likely dock. Mahogany Beach is manmade and is comprised of a 10-acre area featuring an 800-foot-long beach dotted with activities, beach bars, and grills.
If the beach gets too crowded for you, head to Blue Lagoon where you'll find personal beach bed cabanas on a private beach. There isn't a reef here to fully enjoy snorkeling so if you're looking to see some underwater action, you'll have to head a bit further afield.
Mahogany Beach Roatan reviews on TripAdvisor rave about the well–maintained facilities and the Magical Flying Chair, a chair lift system that takes cruise ship passengers from the welcome center straight to Mahogany Beach.
Half Moon Bay Roatan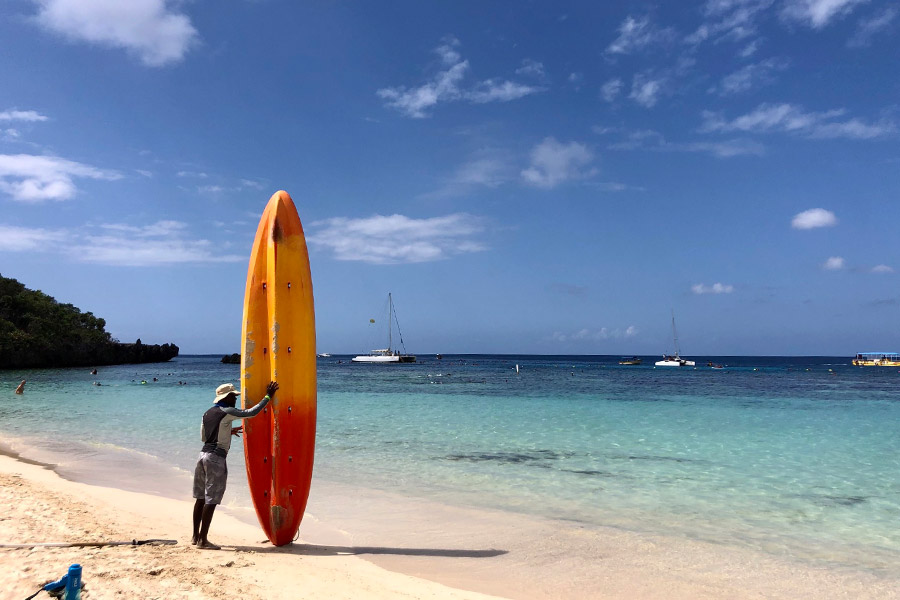 Located in West End, Half Moon Bay Beach Roatan has a popular stretch of sparkling white sand that makes it one of the best beaches in Roatan. It's usually bustling with activity during the day and you'll find numerous dive boats, snorkeling tours, and fishing charters coming and going from one of the many docks.
If you're looking for more of a relaxing day, you can also rent paddle boards or snorkeling equipment and share the shallows with the many sun-lovers enjoying the warm, clear water. There are also many bars and restaurants if you're looking for a meal or tropical cocktail while you enjoy the view.
Maya Key Roatan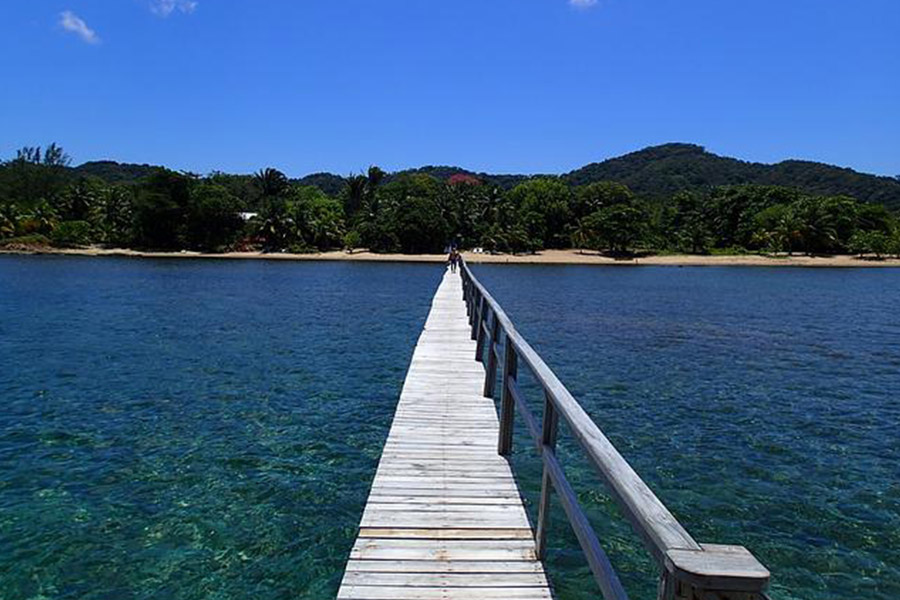 A visit to Maya Key allows you to experience the best of Honduras all in one 12-acre oasis. If you only have one day in Roatan and want to see it all, make a beeline for this private island retreat.
If you're looking to enjoy your time on land, take a stroll through the island's beautiful and expertly maintained gardens. Keen to see some local wildlife? Head to the animal sanctuary where you'll be able to spot monkeys, exotic birds, and jungle cats native to the region. When you're ready for some rest and relaxation, Maya Key's 5,000-square foot deck features a massive 70,000-gallon swimming pool.
For the water lovers in the group, the retreat might just have the best beach in Roatan for snorkeling. There are two secluded beaches to snorkel and dive from and you can also snorkel from the pier. Maya Key's private beach is dotted with comfy lounge chairs and dreamy hammocks so if you're seeking some rejuvenation paired with views of the Caribbean, you wouldn't be blamed for doing nothing at all.
Little French Key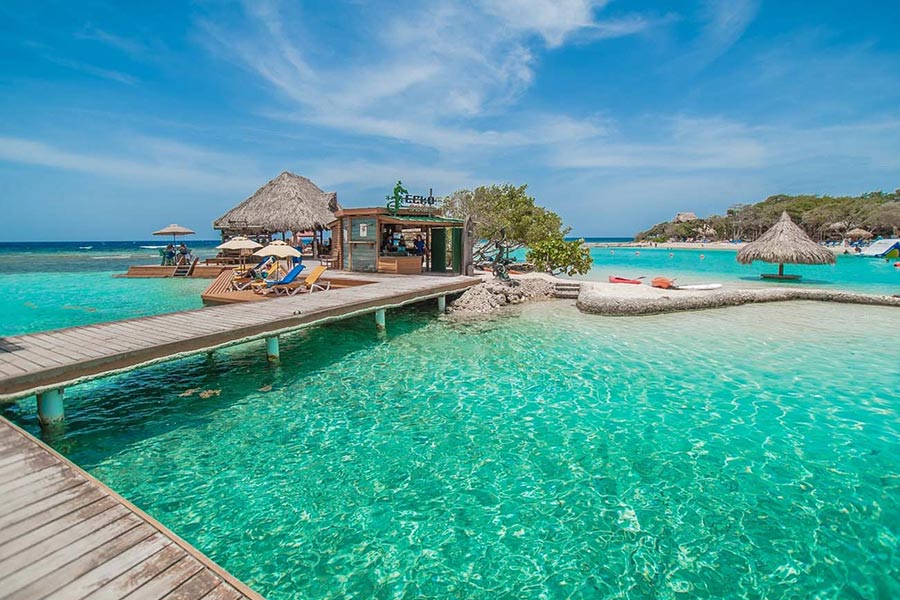 Little French Key is a popular cruise excursion due to the vast amount of attractions and amenities on offer. The excursion makes it easy to choose to do nothing but relax on a private Caribbean island or pack your day with activities ranging from horse riding to zip lining. There's even an animal rescue center on the island where you can hang out with some of Honduras' most exotic wildlife.
Little French Key has also just renovated its scuba shop so if diving is on the agenda, you can explore one of the many shipwrecks and reefs nearby. If you've got more time, you can stay overnight on Little French Key in a beach house where you'll have the little island all to yourself once all the day-trippers have gone home.
Big French Key
Big French Key and Little French Key are actually located right next to each other and can make it tough to decide how to spend your day in Roatan.
Big French Key is also a private island fringed by white sand beaches. The main attractions include kayaking around the cays, snorkeling, and Mayalantis - the famous underwater museum. This unique museum features submerged statutes of the Mayan civilization and popular movie characters plus an ecosystem filled with rich marine life for you to enjoy.
The good news is, day trip packages can include activities on both islands so, in the matter of Little French Key vs Big French Key, you really can't pick wrong.
Camp Bay Public Beach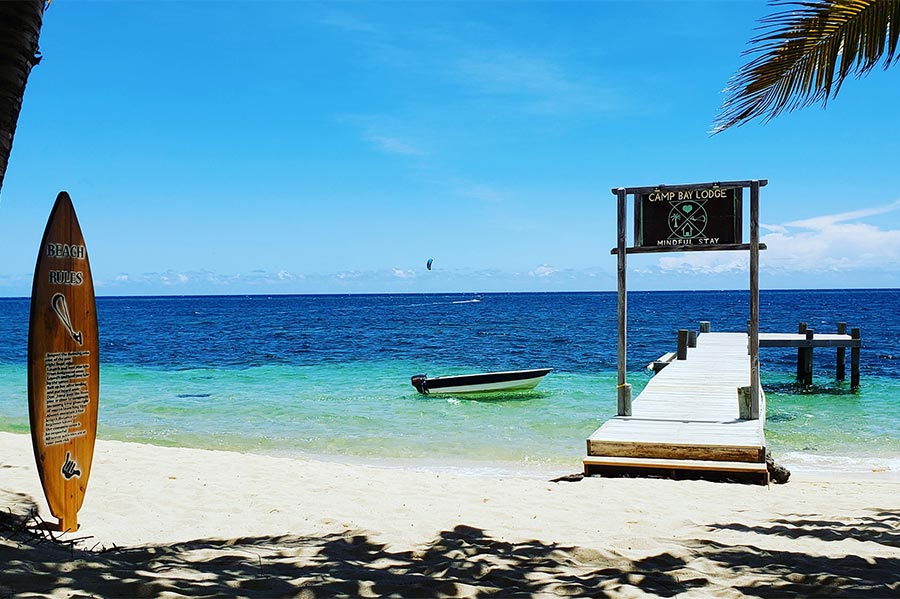 A rare Roatan Honduras beach that shows off the east end of the island, Camp Bay has stunning views and cool breezes that keep you lingering. It might be far from the major tourist hubs but in exchange for the small amount of effort it takes to get there, you get to enjoy the longest completely natural beach on the island.
Camp Bay might actually be the best beach in Roatan for locals and you'll likely see Honduran and expat families with kids playing in the water and excited dogs roaming the shore. There are plenty of restaurants and bars here but you'll notice they're less flashy and offer more local fare than the other side of the island.
Paya Bay Beach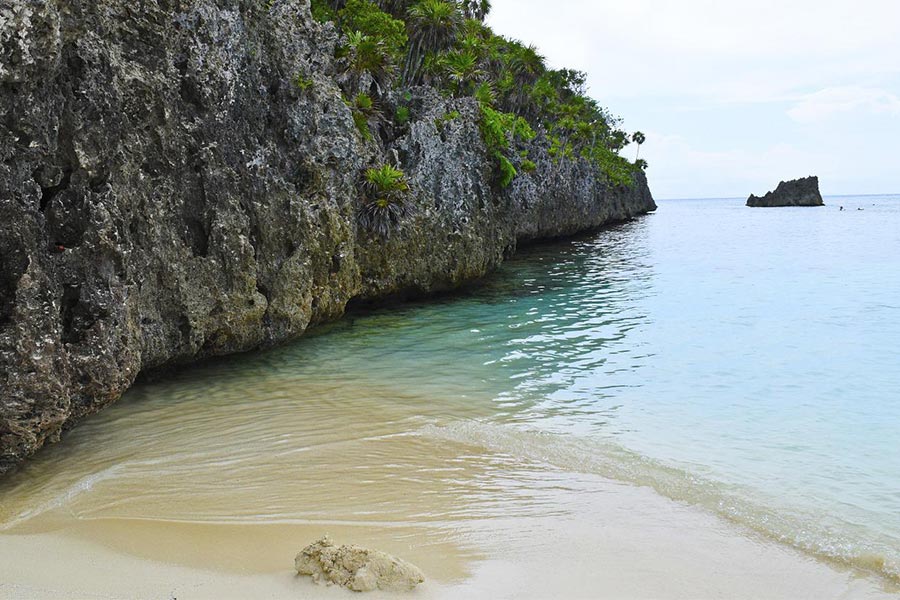 Head to this secluded and protected bay at the eastern end of the island if you're craving a little alone time. While Paya Bay might be known for the boutique resort of the same name, you'll also find several small beaches dotted along the bay that you'll likely have all to yourself.
There aren't any amenities here besides the tall coconut palms that you can use for shade so make sure to bring some snacks and water. If you do feel like getting treated, you can head over to the luxe Paya Bay Resort for some cocktails or even a meal. This is also where you'll find one of the only clothing-optional beaches on the island.
Best Snorkeling Beach in Roatan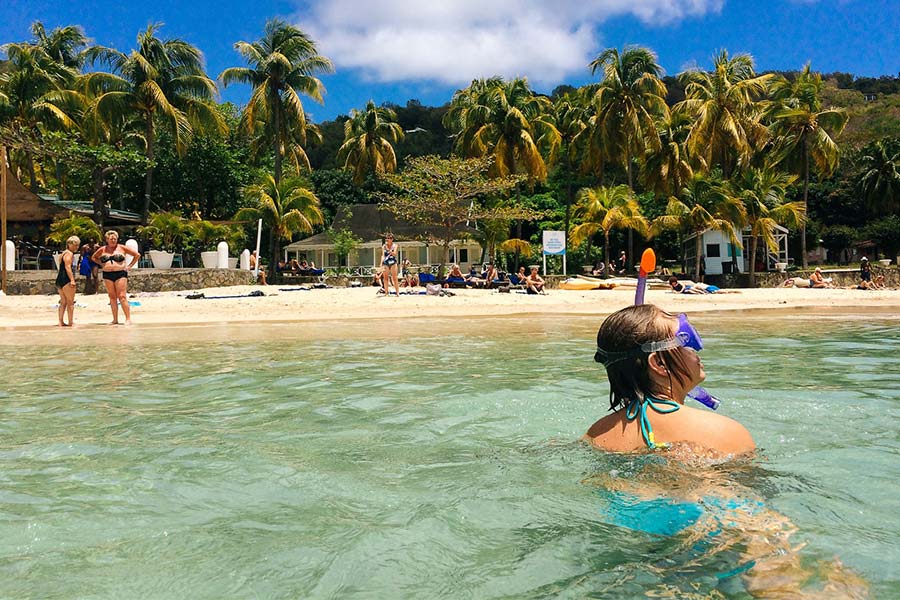 The west end of the island is where you'll find many of the best beaches in Roatan for snorkeling. Elsewhere, both on the island and the islets and keys surrounding it, there are many other reefs that can be explored.
Previously mentioned Half Moon Bay, Tabyana Beach, and Maya Key are all popular options but there are also some excellent snorkeling spots dotted around Roatan if you're prepared to get off the beaten track a bit.
Marbella Beach
Located away from all the tourists and much of the urban development on Roatan's north coast is this beautiful and untouched stretch of sand. Marbella Beach might be hard to find (and get to) but if you do put in a bit of effort, you'll be rewarded with a slice of paradise that you'll likely have all to yourself. A rarity on an island the size of Roatan.
The water here is clear and ideal for snorkeling so make sure to bring your gear along. The surrounding vegetation should provide ample shade but you'll need to bring along everything else you need for the day as there aren't any facilities here.
Starfish Alley
A popular snorkeling spot located between West End and West Bay, Starfish Alley is the place to be if you want to see starfish in the dozens all in one spot. The maximum depth here is eight feet which makes it easy to access from the shore and a pleasant place to snorkel. The starfish here are all Caribbean cushion sea stars and their bright colors make them easy to spot and photograph amongst the seagrass beds.
There aren't many facilities here but if you start getting hungry, Bite on the Beach Restaurant is nearby and West Bay is a few minutes away by water taxi or car.
Sandy Bay Beach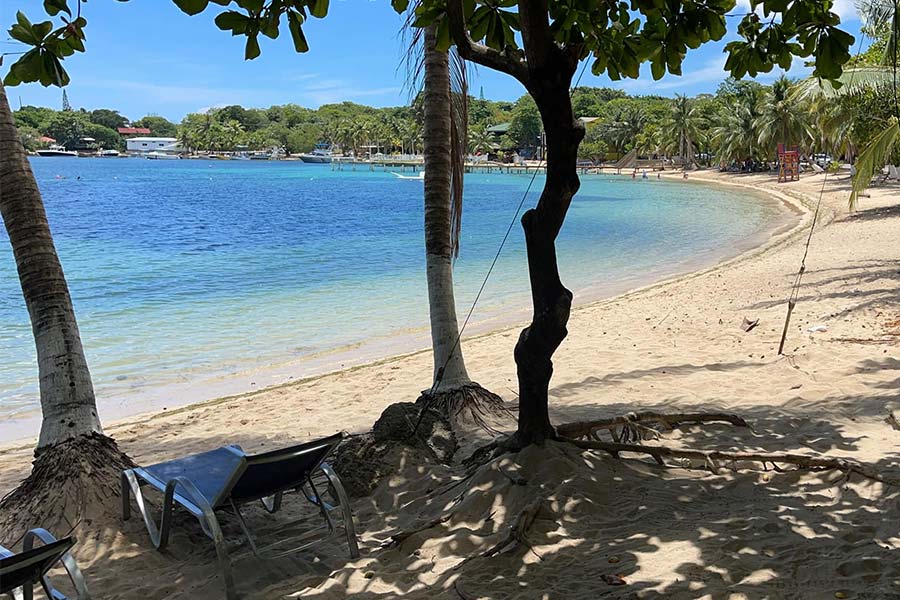 The beaches here are not the ubiquitous white-sand shores that you'll find on the more popular beaches of Roatan. What you get instead, is a beautiful unspoiled beach that's surrounded by coral reefs just waiting to be explored. This Roatan Honduras beach is actually part of the Roatan Marine Park protected area where many colorful fish and interesting marine life have made their home.
The coastline is dotted with a few small hotels, restaurants, beach bars, and dive shops. Sandy Bay could be worth a day trip as it is also home to the Roatan Institute for Marine Sciences (where you can do dolphin encounters), Carambola Botanical Gardens, and the Roatan Museum.
Lighthouse Point
On the northwest tip of the island, just off of West Bay, you'll find what locals refer to as Lighthouse Point. This one is only for confident swimmers as the area can only be accessed from the shore when the water is calm and there are no waves. Aim for early morning and keep an eye on the current as you snorkel.
Palm Beach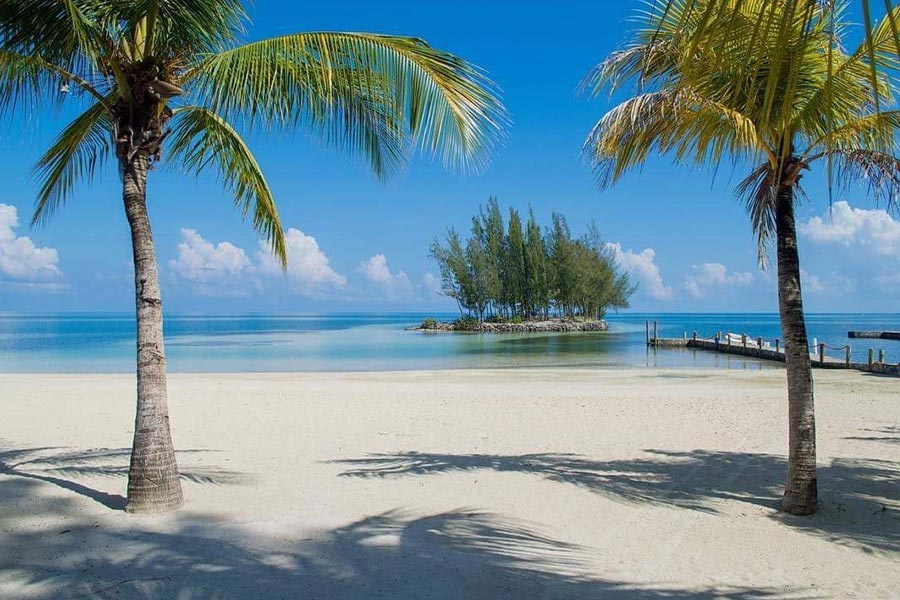 Located on Roatan's north coast, Palm Beach is a stunning stretch of 1,120 feet of fine white sand. You'll find crystal clear water on one side and lush tropical jungle foliage on the other. Along with the snorkeling that's available right off-shore, you can also find horse riding on the beach, jet-skiing, paddleboarding, and kayaking.
Palm Beach is available through a day pass if you're not staying at the resort on-site. Your entry includes lounge chairs, umbrellas, food and drinks at the beach bar, and some activities.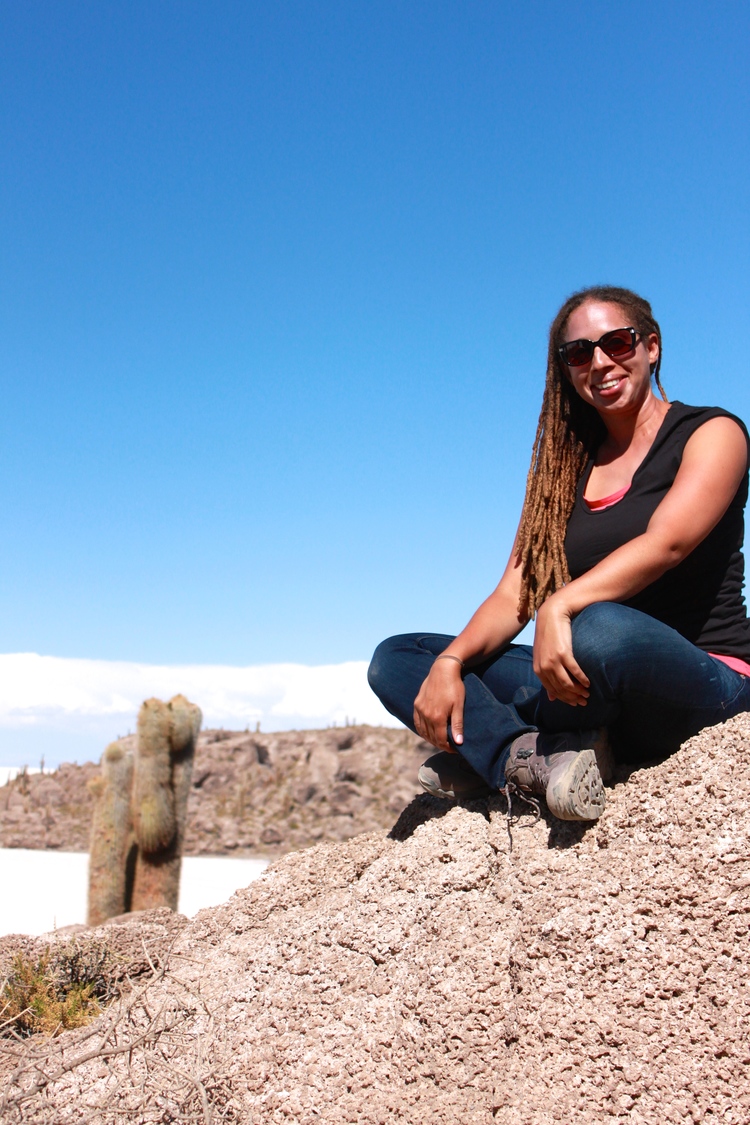 Cristal D
Local Writer, Global Traveler
Cristal Dyer was born in the Caribbean and has spent the last several decades travelling and writing, including several stints in Latin America. Currently based in Australia, she owns and operates her own travel site tofutraveler.com and is an expert travel writer, editor and photographer with a focus on solo budget travel and food tourism.
Roatan Beach Excursions
Book a Roatan beach tour with roundtrip transportation included
Roatan Activity Guides
Resources to help you plan your perfect island adventures