Things to do in Roatan
June 17, 2022 / updated February 22, 2023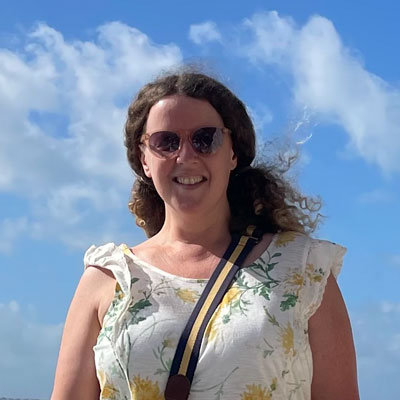 Roatan may be small - only 37 miles long and 5 miles at its widest - but the choice of activities is anything but. You could amuse yourself for weeks with only two things - the beautiful white-sand beaches, and the healthiest stretch of coral reef in the Mesoamerican Barrier Reef - but why limit yourself?
With insanely good native wildlife, fascinating cultural heritage, and high octane activities like zip-lining and quad biking, Roatan could well take the title of 'best Caribbean island'. Don't believe us? Keep reading to find out some of the best activities on offer on this tropical paradise island.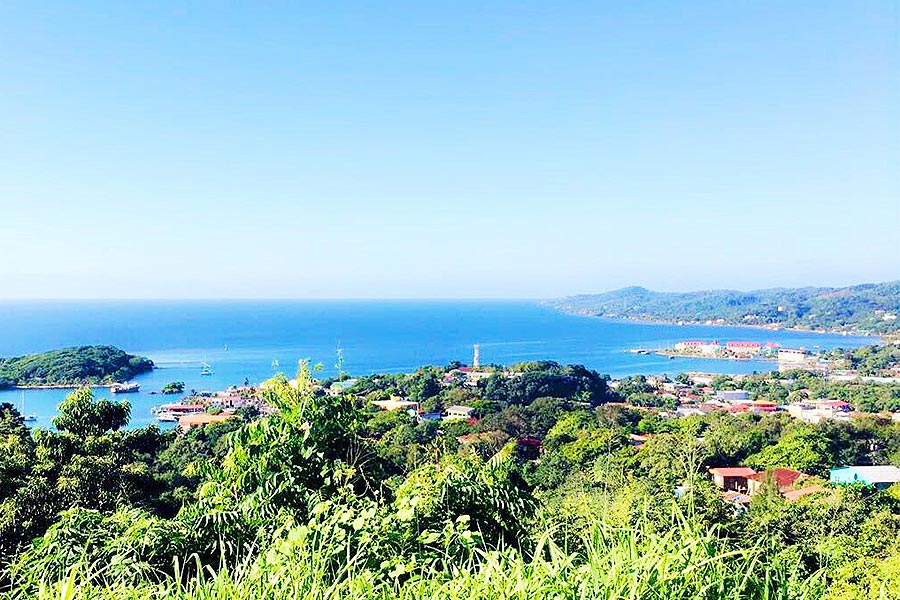 Where is Roatan located and how do I get there?
Roatan is around 40 miles off the coastline of Honduras. The largest of the Bay Islands, Roatan is neatly sandwiched between Utila to its west and Guanaja to its east.
There are three main ways to get to Roatan:
By ferry Regular ferries shuttle visitors from the mainland port of La Ceiba over to Roatan, as well as between the Bay Islands. The journey from La Ceiba to Roatan takes around 1 hour 15 minutes and costs USD 71 for a round-trip ticket.
On a cruise ship Roatan has become a popular port of call on cruise itineraries in recent years, so many of the visitors who end up exploring the island are doing so as part of a cruise excursion.
By plane Despite its petite size, Roatan has an international airport, with domestic Honduran flights, as well as flights arriving from several US cities, and Belize.
Roatan top 10 things to do
Now you've got a handle on how to get there, it's time to help you decide what to do in Roatan, Honduras.
1. Visit a Sloth Sanctuary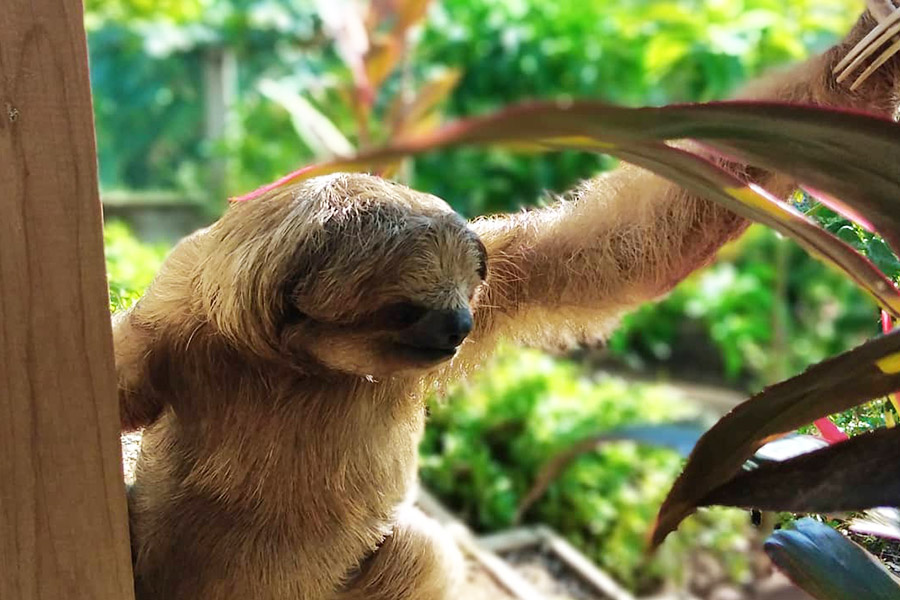 Sloths are one of the most popular animals in Honduras. And you've gotta love 'em, with their permanent smiles and chill personalities. On Roatan, there's a sloth sanctuary where these precious creatures are protected from hunting. And, to continue the sanctuary's important work, tourists are allowed to visit, learning all about sloth behaviors, watching them as they hang around (upside-down of course) in their jungle home. You'll even get the chance to hold one - but don't get too attached, as you'll have to give it back.
Visit the sloth sanctuary on one of these fantastic Roatan sloth excursions.
2. Beach Day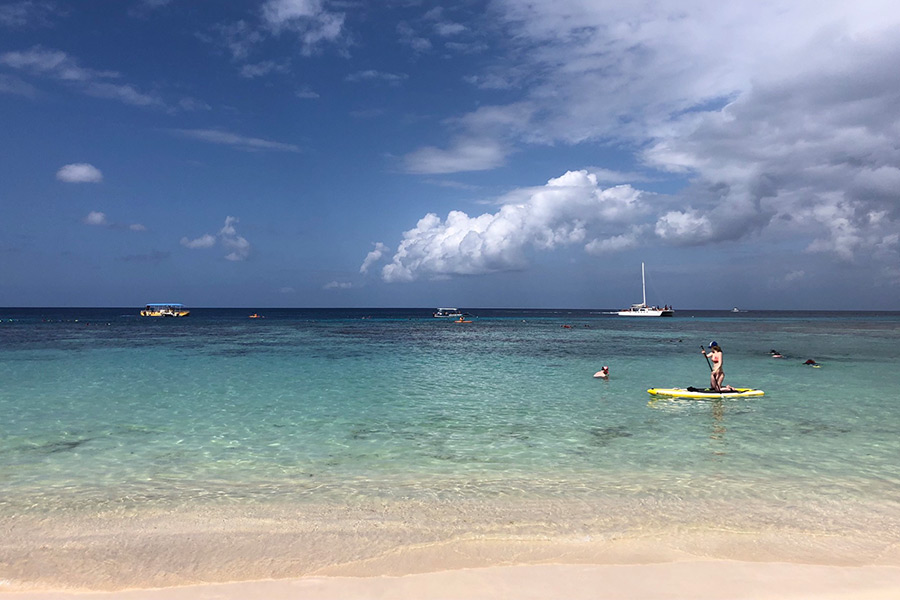 It's back to those beaches we mentioned earlier - they really are something special. If you'd like to spend some of your time in Roatan enjoying the powder-soft sand and coral-filled tropical waters, who could blame you? There are beaches to please everyone here, almost wholly undeveloped ones like Camp Bay or Marbella Beach on the northern and eastern sides, or the more developed - but equally charming - curved stretches in West Bay and West End.
If you only have one day to spend relaxing on the sands, check out this guide to Roatan's beaches to help you choose which to visit. Or, if you're looking for ideas and want to consider combining some beach time with a more active pursuit, here are some brilliant Roatan beach excursions.
3. Canopy Ziplining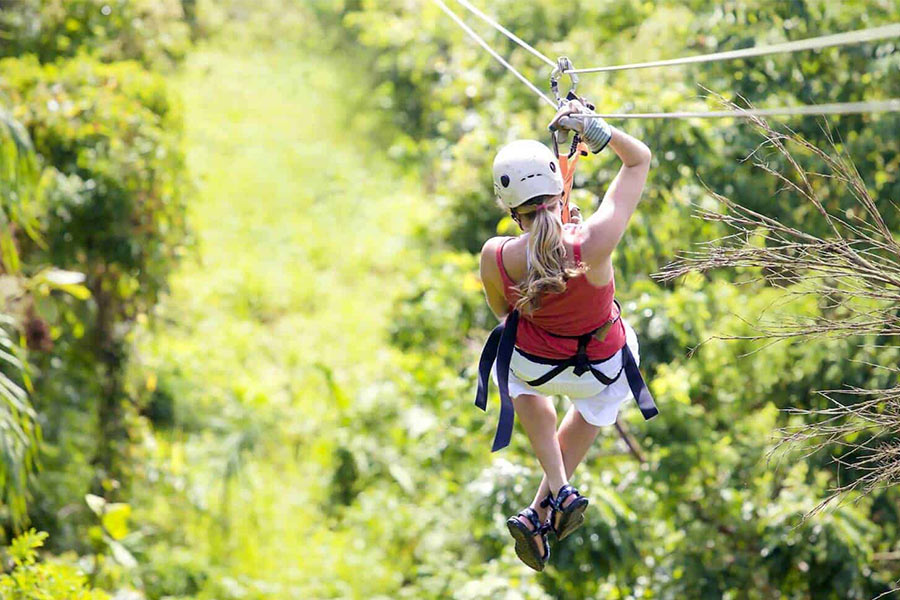 If you'd rather spend your on-island hours trying something new, a Roatan ziplining adventure is one of the most popular ways to spend a day. Imagine yourself flying through the air high above the jungle, with the wind in your face and adrenaline coursing through your veins. Sound tempting?
On this Mayan Jungle Canopy Zipline, you'll test your nerve as you work your way through a series of zip lines, whizzing between platforms and working your way up to the 1,000 ft-long monster line.
Ziplining can be combined with a range of other activities - check out some of these combo Roatan zipline adventures.
4. Snorkeling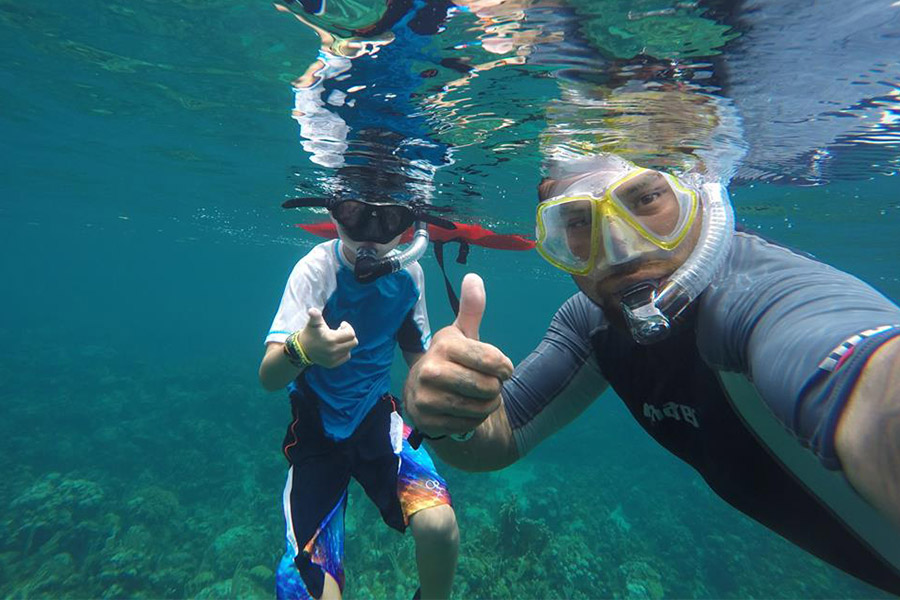 Snorkeling is a wonderful way to introduce yourself to the underwater world. For beginners, it can be much less intimidating than scuba diving, and some of Roatan's best dive sites can be enjoyed straight from the shore.
There are a number of Roatan activities and excursions that involve snorkeling, with some focusing your time on being in the water, and others combining snorkeling with some of Roatan's other best attractions.
Try one of these Roatan snorkeling tours on your vacation, and you may just discover your new favorite hobby!
5. Diving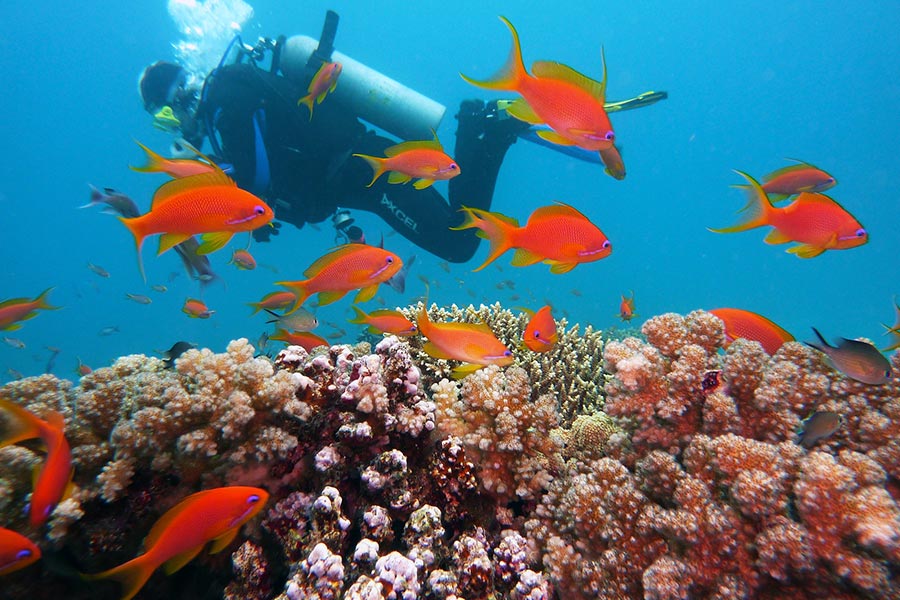 There's no disputing one of the best things to do in Roatan is scuba diving. With over 100 dive sites around the island's coastline, and well-rated dive shops providing expert tuition at value-for-money prices, it's no wonder Roatan sees so many visitors arriving to enjoy the fascinating variety of life beneath the waves.
Whether you're visiting the island for a day, a week, or a month, you can make time for Roatan scuba diving excursions. Several dive sites, life Mary's Place and Coco View Wall are perfect for beginners, plus there are awesome shipwreck dives available for more experienced divers.
If you're interested in sampling some of Roatan's best diving, check out this list of premier scuba diving tours.
6. ATV Tours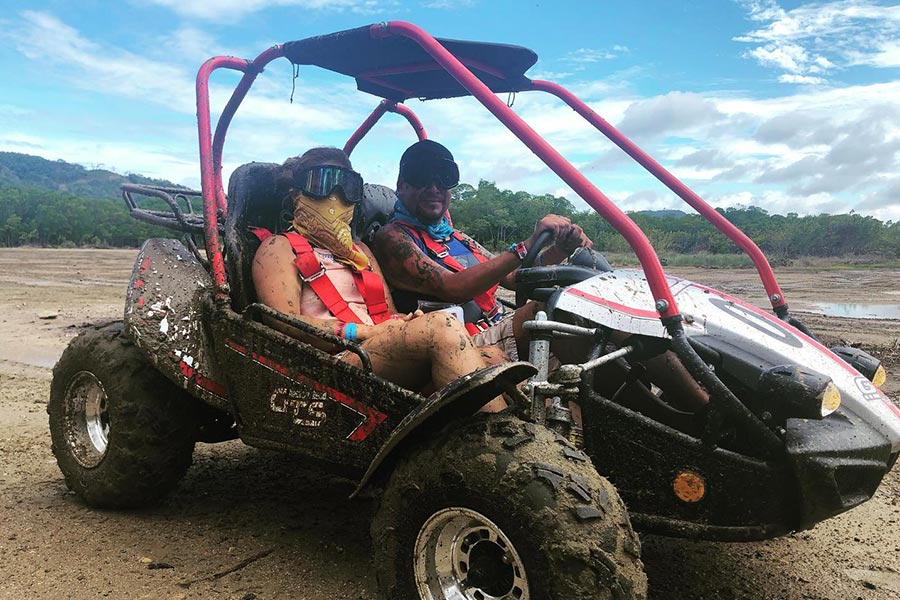 People seeking an adrenaline-high are drawn to ATV tours, for the combination of high-speed thrills and the opportunity to explore from a unique vantage point. Choose a quad bike or a buggy and set off on your expert-led tour of the island. You're sure to love seeing Roatan from some of the less-explored island trails that wind around the coastline and interior of this tropical island.
There are some great combi tours that will satisfy your need for speed, as well as give you the opportunity to meet island wildlife, or to zip-line high above the forest canopy. Here are some of the best Roatan ATV jungle tours around.
7. Boating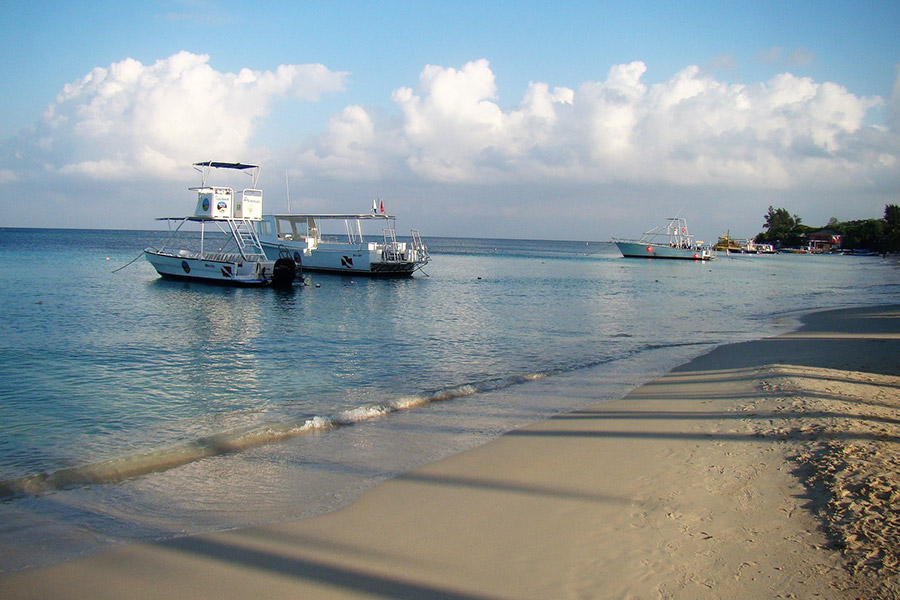 For many visitors, a Roatan boat tour is one of the highlights of a vacation in Roatan. There are various ways to explore the waters here, here are some of the best:
Glass bottom boats These custom-built boats have large viewing panels at the base of the boat allowing you to see the tropical fish and vegetation that's directly underneath the boat. It's the best way to see coral formations in Roatan's section of the Mesoamerican Barrier Reef without having to step into the ocean, so it's perfect for kids or people who are less confident in the water.
Traditional canoe In Roatan, brightly-colored hand-painted canoes have long been used as a mode of transport, but they haven't always been accessible to visitors. There are now tours that include a boat trip through Roatan's mangroves aboard one of these traditional boats and the trips provide a distinctive way to sightsee.
8. Sightseeing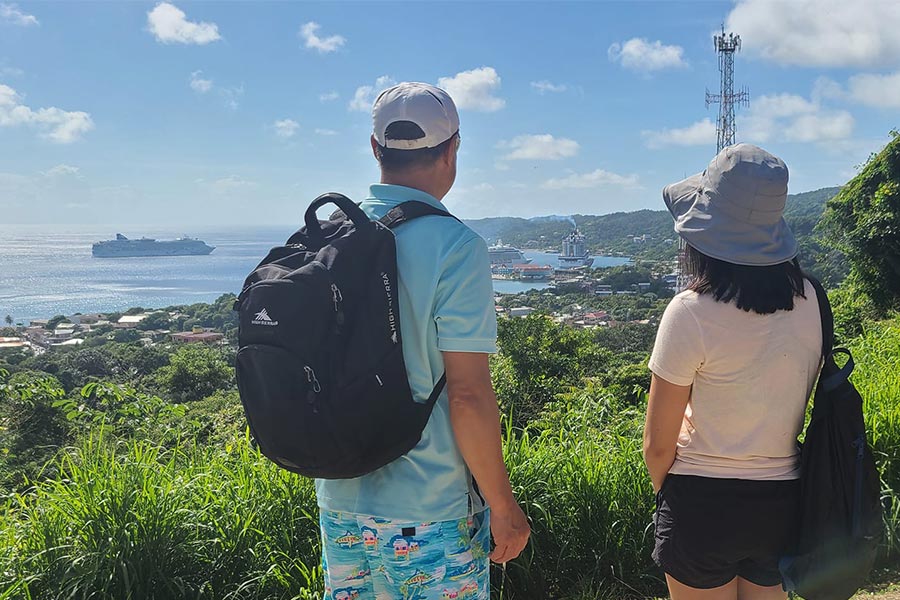 When you're somewhere as beautiful, varied, and unique as Roatan, an island tour is a given. Your mode of transport is entirely up to you - choose from vans, buggies, or ATVs - and so is the itinerary when you take a bespoke Roatan island tour.
Do you want to explore the jungle? Fancy seeing some of the most secluded beaches on the island? Or climbing the lighthouse and taking some stunning photos of the 360-degree views?
Expert local guides know all the best spots and how to get to them, making a Roatan island tour one of the best ways to introduce yourself to the island.
9. Food tour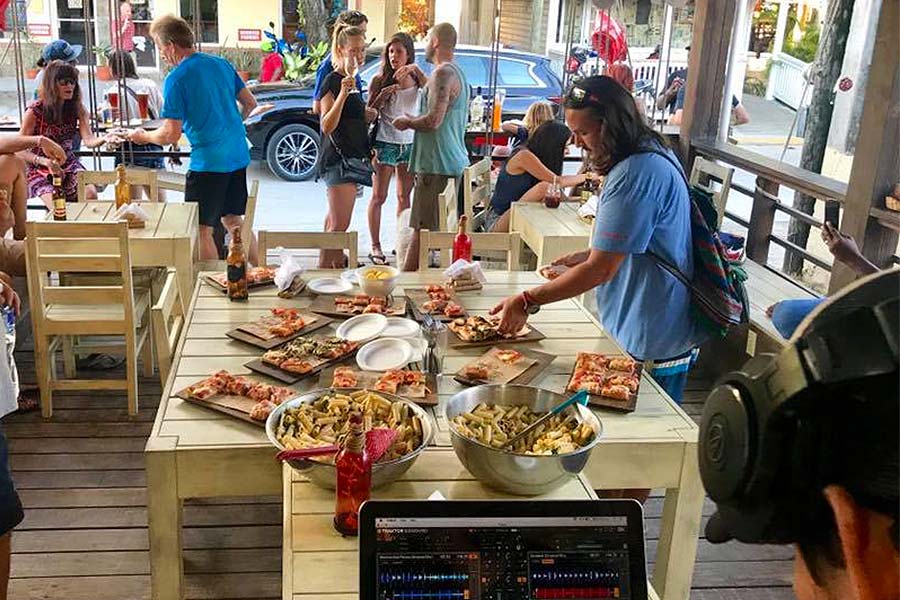 How's your knowledge of Honduran food? Need a few pointers? While in Roatan, visit any of the island's many restaurants (explored in detail in this Best Restaurants in Roatan article) and you'll be able to sample the national dish, baleadas. A flour tortilla is warmed and filled - with almost anything it seems, but traditionally with refried red beans and crumbled salty cheese - then it's enjoyed as a snack.
To sample something sweeter, a visit to the island's rum cake factory is an interesting proposition. Not only will you be able to taste the gooey deliciousness of a locally produced rum cake, but you can also sample some flavored rums.
Roatan is also home to a chocolate factory where you can learn all about the origins of chocolate, how the cacao bean became essential in local cooking, and - if you're feeling inspired - you can make your own chocolate bar to take home with you.
Both these food producers can be visited on a Roatan food tour, such as the Island Culture Tour and Sloth Hangout.
10. Animal encounters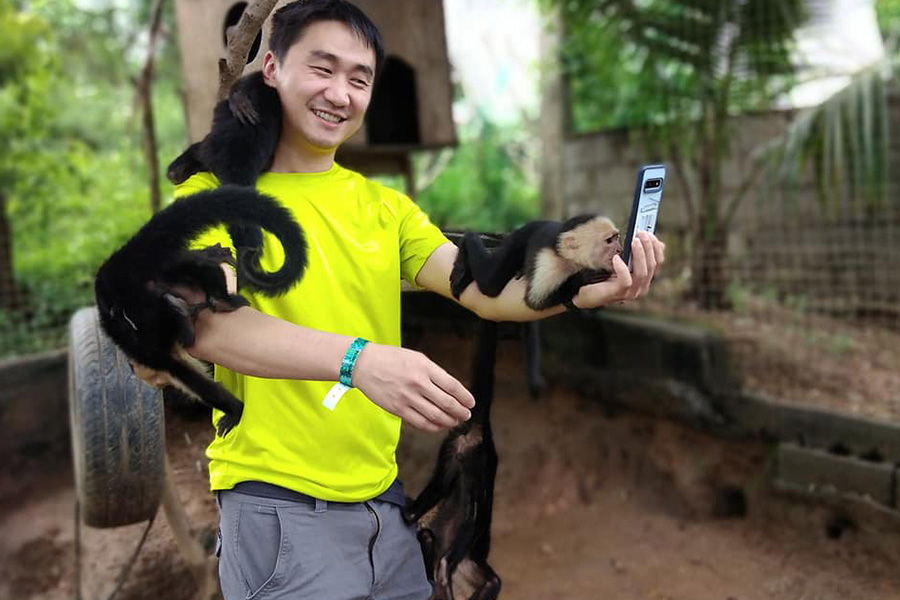 The undisputed favorite amongst Roatan's animals may be the sloth, but there are plenty of other native animals worth checking out too. Are reptiles your thing? If so, then you'd love to visit a Roatan nature reserve where you can meet up to 3,000 spiny-backed iguanas, who have traditionally been hunted for food but are now a protected species.
The infamous sloth hangout is also home to other friendly animals, including Capuchin monkeys, and a whole host of tropical birds, like parrots and macaws. Being amongst so many animals from the tropics in one space is something really special that you'll remember for years to come.
And while you're on the island, why not also meet some animals of the marine variety? The clear waters of the Caribbean will refresh you as you count how many different kinds of fish you can see, as well as snorkeling around Roatan's stunning coral formations.
To see this cross-section of Roatan wildlife, take a look at this Wildlife Encounter and Snorkel Excursion.
Things to do in Mahogany Bay Honduras
Mahogany Bay is one of Roatan's two cruise ports and is arguably the port that offers the most attractions to visitors. If you're visiting Roatan by cruise liner, here are the best things to do in Mahogany Bay: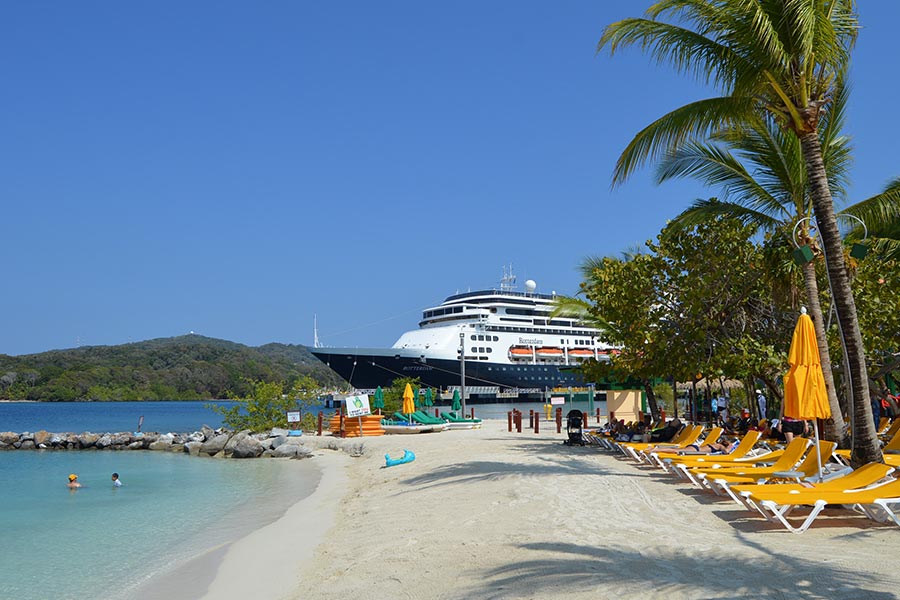 Relax on an exclusive, private beach Mahogany Bay cruise port is home to the Magical Flying Chair, a chair lift that transports cruise guests down to the port's own private beach, filled with loungers, water activities, and fun and games that will keep families entertained all day.
Shop til you drop Mahogany Bay has plenty to offer shoppers, with a duty-free store, local favorites such as Del Sol and Pirana Joe's, as well as international goods, jewelry, and artisan shopping. Whether you want to buy a treat for a loved one back home or something for yourself, you're sure to find a suitable gift at Mahogany Bay.
Mahogany Bay is also one of the main collection points for Roatan excursions. For more information on trips and tours that you can enjoy during your shore day, read this extensive guide to Roatan cruise excursions.
What to do in Roatan When it Rains
When you see yourself on vacation in Roatan, sunshine is undoubtedly a major part of the picture. So, if the rain pays an unwelcome visit during your stay, you'll probably be less than pleased. But don't worry, there are still plenty of activities to keep you entertained when the heavens open. Here are some ideas: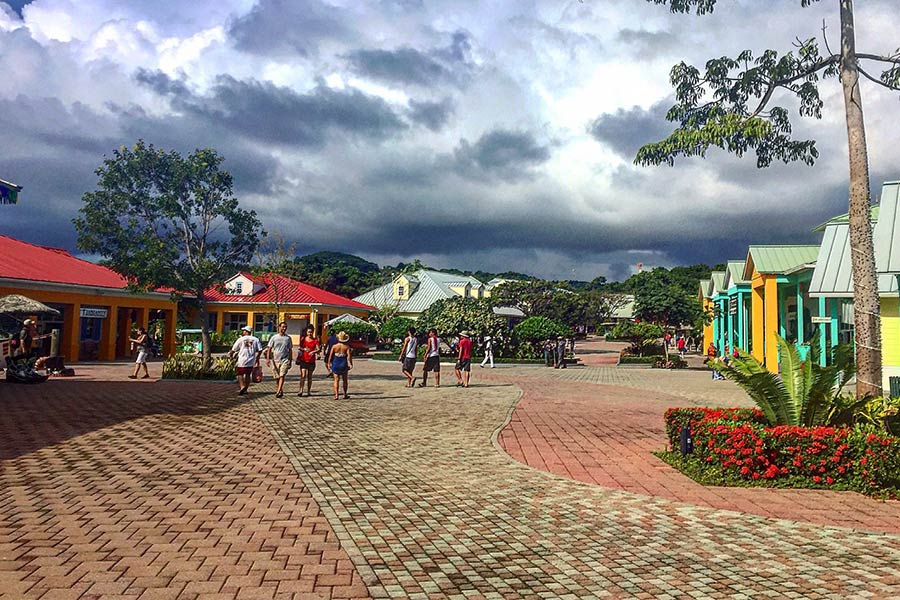 Go shopping There are all kinds of shops to be found in Roatan. Particularly in the West End area, there are craft stalls, independent vendors, and souvenir stores around every corner. So, when the rain comes in, spend some time choosing keepsakes and picking out gifts for your loved ones back home.
Enjoy a day spa Take the opportunity to treat yourself to some time in a Roatan day spa. Indulge in a massage or a beauty treatment and feel on top form for when the sun returns.
Visit the Garifuna Cultural Center If you want to learn about the Garifuna people - a predominantly Central American population descended from slaves whose culture is focused on rhythmic music and dance - then a trip to the Garifuna Cultural Center at Punta Gorda is a great way to spend a rainy afternoon.
In a nutshell
As you can see from this article, you'd struggle to be bored in Roatan. With such a variety of activities - including diving, wildlife tours, zip-lines, and stunning beaches - whatever your preferred pastimes, you'll find a new way to indulge them here. Relax, learn a new skill, or get your pulse racing with one of the best Roatan tours on offer.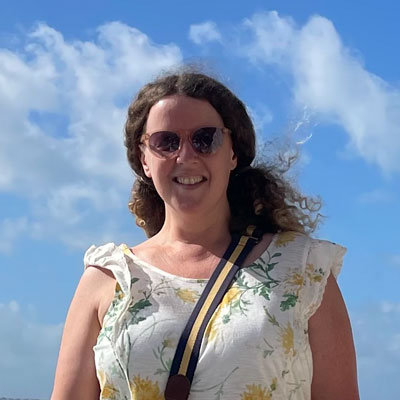 Carly R
Independent Traveler and Thinker
Carly Rolfe is a Travel Journalist & Writer from the UK who has travelled extensively in Mexico and the Caribbean. Her writing for outlets such as Hotels.com, The Cancun Sun, and Virgin Experiences has helped thousands of travelers discover new experiences.