Roatan Travel Guide
June 17, 2022 / updated February 22, 2023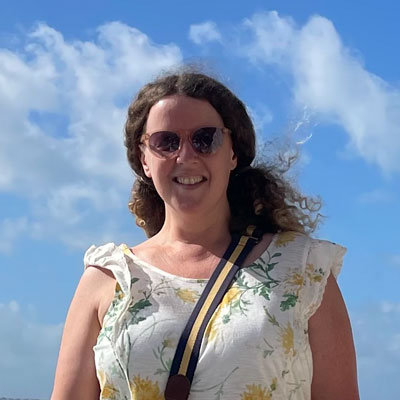 By now, you may think the world's best islands have all been over-developed, but Roatan is here to prove the reality's different. This white-sand and turquoise-ocean idyll is still running on island time, welcoming you to explore its jungle landscape and underwater coral reef at your leisure. Or just spend some time relaxing - this is your paradise, after all.
Roatan may be special, but it's not always easy to find reliable information. So, to help you plan your first - or your tenth - visit, here's everything you need to know about Roatan, Honduras.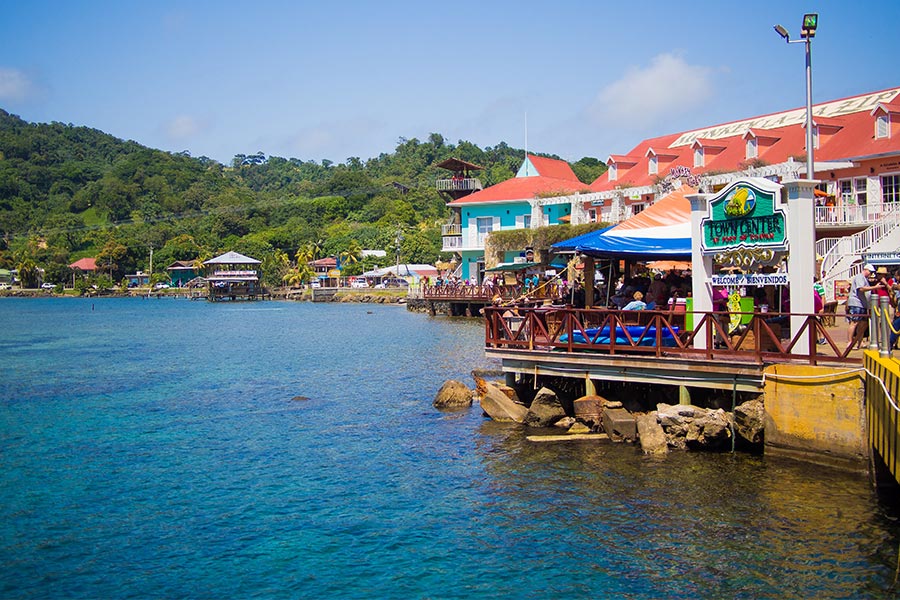 Best Time to Visit Roatan
Roatan sits within a tropical climate, but that doesn't mean all times are equally great to visit, and there are several things to consider when planning a visit.
To decide the best time for your visit to Roatan, you'll need to bear in mind:
Your weather preferences
Your budget
How crowded or quiet do you prefer your vacation destination
Whether you want to see specific wildlife during your visit
Roatan weather
First, let's look at the weather. Although Roatan's temperatures don't vary too much between winter and summer, like the rest of Central America, it does have a dry season and a rainy season.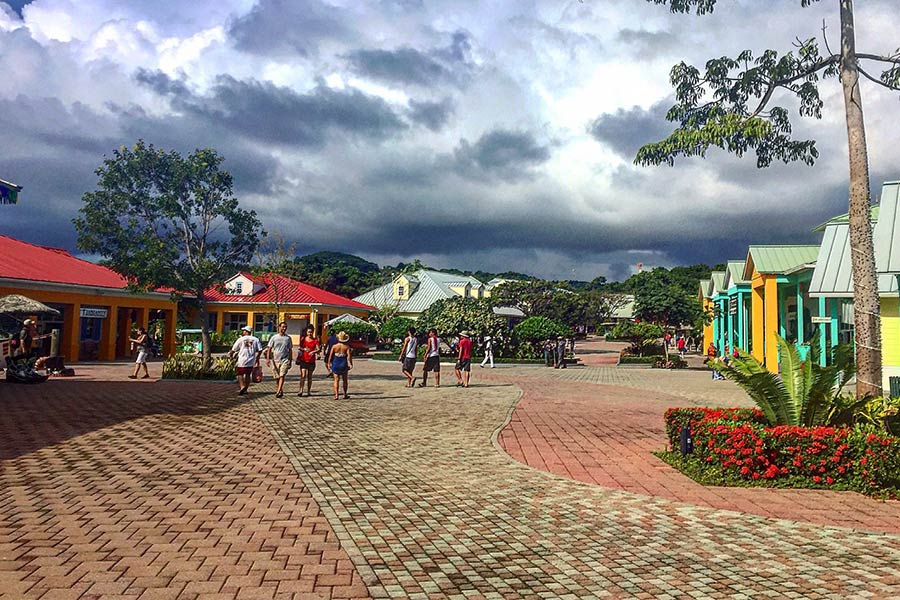 The rainy season runs from September until December on the Bay Islands, which include Roatan, Utila, and Guanaja. This time is best avoided if you're looking for consistently sunny weather, as storms rumble through, bringing heavy downpours that can last for hours. For example, if you're looking to visit Mahogany Bay in December, you'll likely need an umbrella, but Mahogany Bay weather in February should be more settled.
Hurricane season also falls in the rainy season, with the biggest chance of a hurricane from August to November, although it's worth noting these are rare in Roatan.
The dry season in Roatan runs from February to June, and with this comes settled, sunny weather that's perfect for enjoying the many attractions on the island. February and March are particularly attractive months in Roatan, as the landscape is still at its greenest, whereas by May or June it begins to lose its lushness.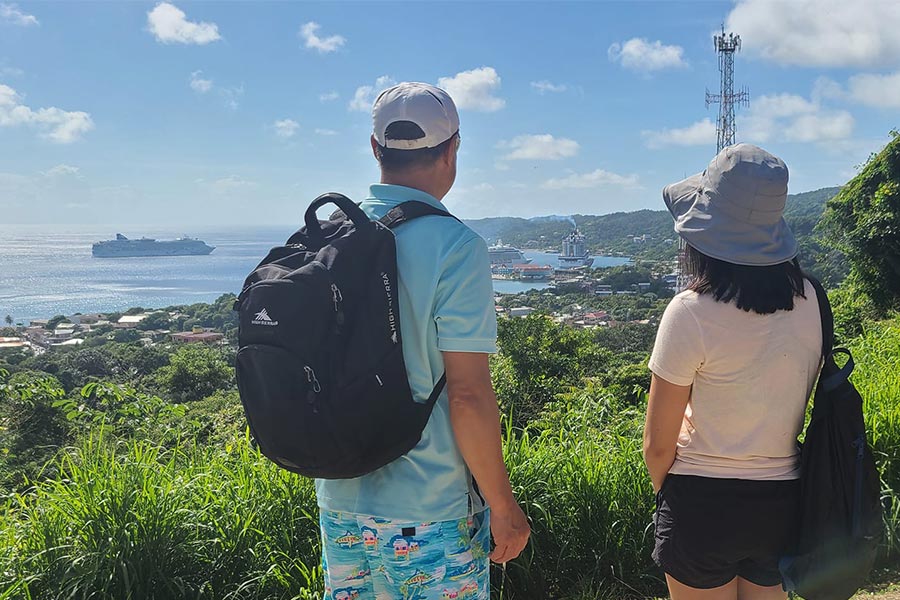 When is Roatan cheapest to visit?
The peak tourist times in Roatan are from December to April, plus major holidays, including Christmas, Easter, and the school break in the summer. At these times, prices for Roatan's best hotels and resorts can increase, and will generally be busy, with many of the most popular lodgings selling out weeks in advance. If you plan to visit during one of these busy times, make sure to book accommodation in advance.
On the flip side, Roatan is quieter during the rainy season, so this can be a good time to find a bargain and avoid the crowds, as long as you're willing to risk more unsettled weather.
Best Places to Visit in Roatan Honduras
Over the years, tourist hubs have developed in Roatan, and these are where the majority of visitor-oriented restaurants, bars, and shopping can be found.
The two main areas in Roatan that are popular with visitors are:
Also, Mahogany Bay is one of the island's two cruise ports and has all manner of entertainment and attractions for cruise visitors to enjoy.
Let's find out more about these in-demand areas of Roatan.
West Bay Roatan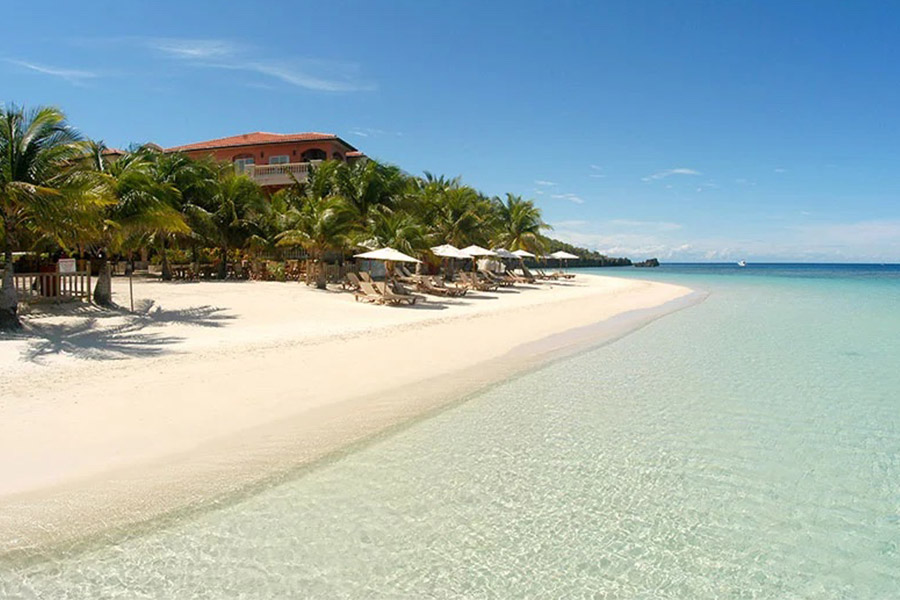 West Bay is located in the southwestern corner of Roatan. Notable for the best beaches on the island, West Bay is popular with visitors seeking a beach break, staying in a beachfront resort or hotel, and maybe taking part in water-based activities like snorkeling and stand-up paddleboarding during the day.
Sunsets from West Bay are spectacular and the beach is generally filled with people eager to experience Roatan's natural light show. As nighttime arrives, West Bay restaurants and bars are buzzing, but it's a relatively laid-back evening spot, with most visitors enjoying a couple of beers or a cocktail on the beach.
West End Roatan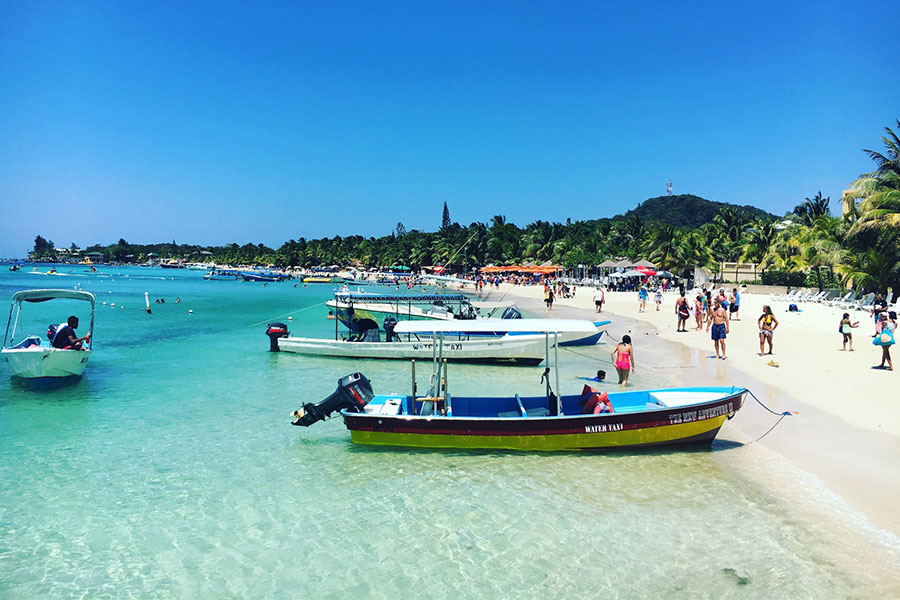 West End is also located on the western side of Roatan, immediately north of West Bay. West End has a long, curved beach, stretching for over a mile, much of it backed by Roatan's best restaurants and beach bars pumping out the latest reggaeton hits. There are vendors and artisan producers aplenty in West End, so it's a great place for souvenir hunting.
Scuba divers will find plenty of well-rated dive shops in West End, as well as some of the best budget accommodation on the island.
During the day, this area will invariably be busy, and the same is the case at night when visitors from all over the island descend ready to enjoy the nightlife on offer in West End Village. It's worth noting there is a regular water ferry linking up West Bay and West End that runs into the evening.
Mahogany Bay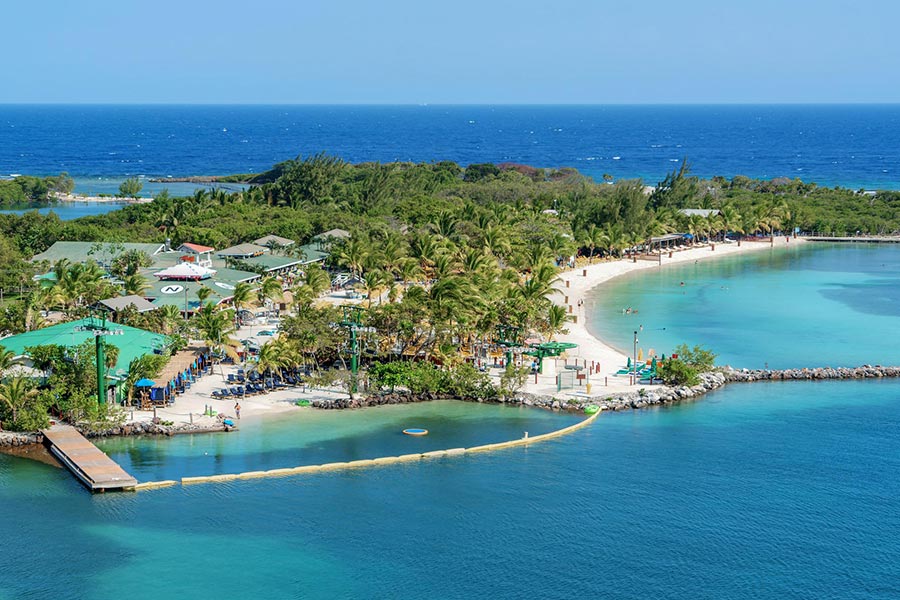 Cruise passengers will either arrive at Coxen Hole Cruise Port or Mahogany Bay Cruise Terminal, both of which you can read more about in this Roatan cruise port guide. Mahogany Bay is a popular port located mid-way between the island's main town of Coxen Hole and the French Harbour district. It offers cruise visitors a whole host of entertainment options, including dining, bars, duty-free shopping, and local stores.
One of the most popular activities in Mahogany Bay is visiting the private beach, Mahogany Beach. Owned by Carnival Cruises, the beach has its own method of transport, the Magical Flying Chair, which transports visitors down to the long stretch of sand, where water toys, kayaks, snorkeling gear, and loungers can be found - basically everything you'll need for the perfect beach day.
Best Way to Get to Roatan, Honduras
There are several ways to get to Roatan, either by boat or air. We'll run through them here so you can decide the best way for you to travel to Roatan.
Getting to Roatan by ferry
The Roatan Ferry company, using a boat called Galaxy Wave, transports visitors from the Honduran mainland port of La Ceiba over to the island. The travel time is around 1 hour 15 minutes and adult tickets cost (in USD):
Regular class

La Ceiba to Roatan: $36 one way
Roatan to La Ceiba: $35 one way
Round-trip ticket: $71

First-class

La Ceiba to Roatan: $41
Roatan to La Ceiba: $40
Round-trip ticket: $81
The Utila Dream ferry company operates to and from the mainland to Utila and Roatan, but also between Roatan and the smaller Bay Island of Utila. Ferries operate the one-hour trip once each day between the two islands and the cost is 750 lempira (around USD 30) each way:
Roatan to Utila: Departs at 2 pm
Utila to Roatan: Departs at 10.20 am
Flying to Roatan
Roatan has its own small international airport, with direct flights from Honduras and Belize, as well as from some US and Canadian cities, including:
Miami
Houston
Dallas-Fort Worth
Atlanta
Denver
Minneapolis-St Paul
Toronto
Direct flights to Roatan from the US or Canada are great, as these avoid the ferry transfer from La Ceiba when flying into mainland Honduras.
Roatan on a cruise liner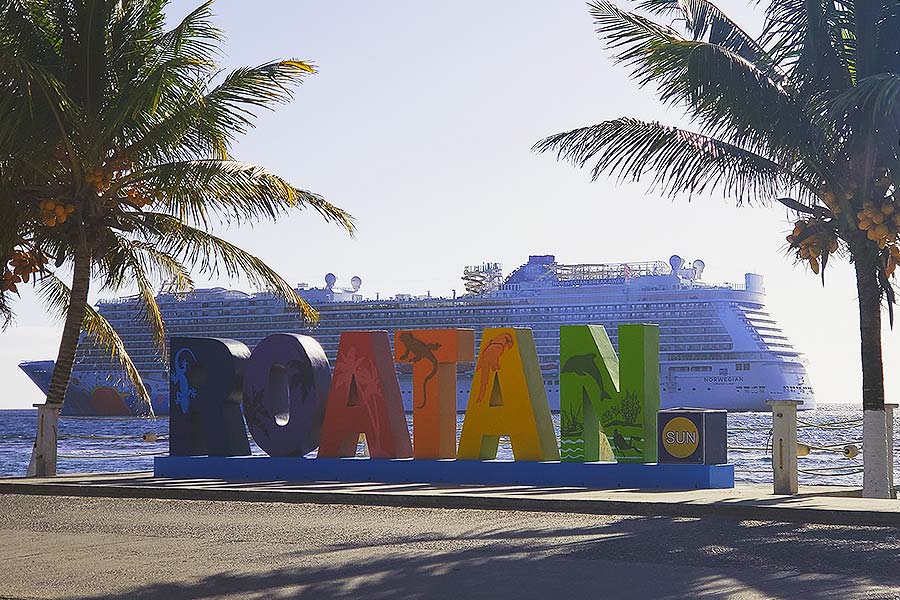 Most visitors - over a million each year - arrive at Roatan on a cruise liner. There are great Roatan shore excursions with pick-up and drop-off available from either Mahogany Bay or Coxen Hole Cruise Port.
Roatan, Honduras Tourist Attractions
Now you know how to get to Roatan and the best time to visit the island, what can you look forward to doing while you're there? Here are some of the best tourist attractions in Roatan. For more inspiration, check out this article covering even more things to do in Roatan.
Roatan beaches
Although Roatan's West Bay beach is highly praised - in fact, it's often touted as one of Central America's best - other Roatan beaches are equally deserving of attention.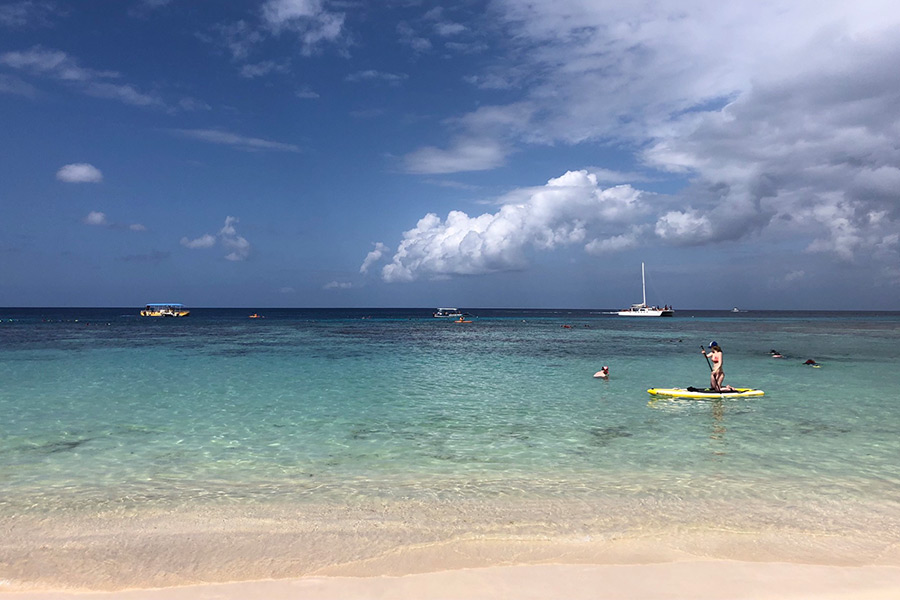 Whether you're looking for a developed beach with all the facilities you could want, or you want complete seclusion and lack of development, there is a beach for you. You can find out more in this ultimate guide to Roatan's beaches, but generally:
Developed beaches with many facilities

Half Moon Bay at West End
West Bay
Mahogany Beach

Semi-developed beaches with some facilities:

Sandy Bay
French Harbour beaches

Undeveloped beaches with no facilities:
Roatan scuba diving and snorkeling
Roatan is famous in diving circles for the quality of its coral reef, which forms part of the Mesoamerican Barrier Reef, the second-largest in the world. And with over 100 dive sites to explore, Roatan can keep die-hard divers entertained for weeks. There are shipwreck sites, shallow reefs, walls, swim-throughs, and caverns to investigate, and the island's healthy supply of dive shops will be more than happy to oblige. Check out some of the best Roatan dive trips you could try while you're here.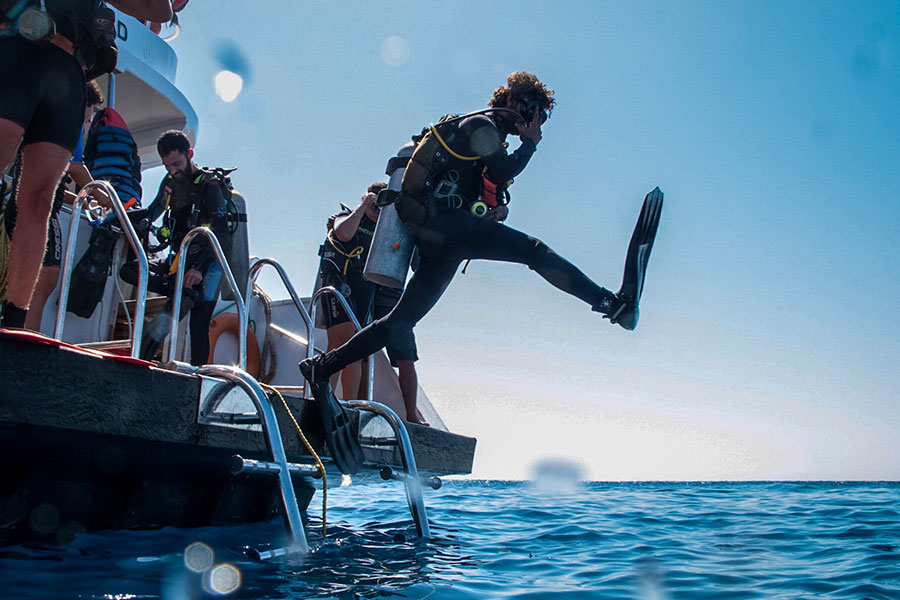 Snorkeling is also popular in Roatan, appealing to people who are less confident in the water, or who want to reach the coral reef straight from the shore. There are numerous resorts with direct access to the reef for snorkelers, and gear can easily be rented from any of the island's dive shops. There are also a range of Roatan snorkeling tours where you can combine your underwater exploration with other popular activities, such as an ATV tour or an island tour.
Roatan wildlife
Honduras is well-known for its sloths, and really, who doesn't love a sloth? Roatan has a sanctuary for these precious creatures which are vulnerable to hunting due to their slow movements preventing their escape. A visit to the sanctuary will give you insight into these captivating animals, and you'll even be able to hold one. Here are some Roatan excursions involving sloths.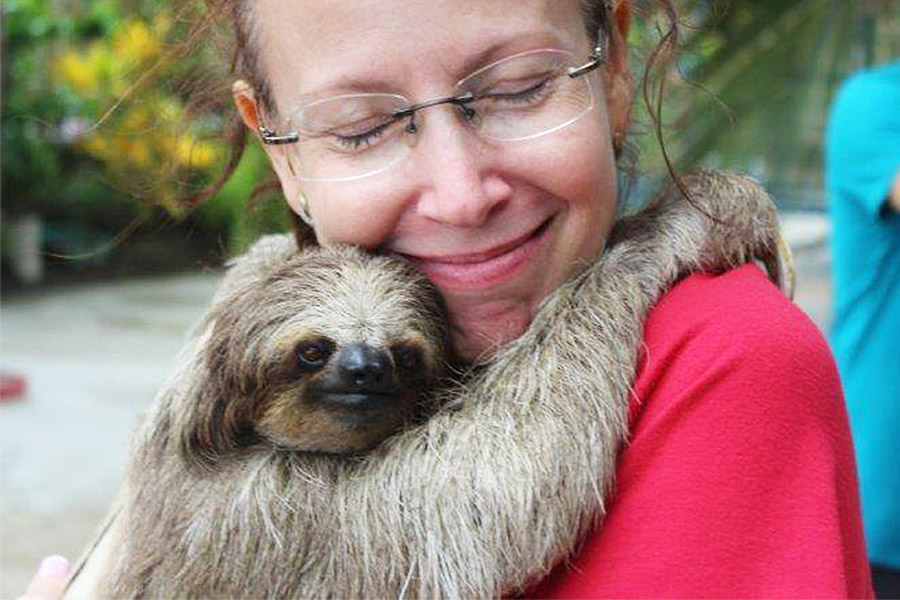 But sloths aren't the only animals you can get up close to on the island. There are loads of other wildlife activities, including interacting with (non-trained) dolphins, visiting a spiny-backed iguana reserve, or letting characterful monkeys perch on your shoulder at a monkey hangout.
Roatan ziplining
If you're looking for an action-packed experience, you've come to the right place. Roatan is home to some of Central America's best zip-line courses, offering the opportunity to take in the island's forest canopies from above as you hurtle overhead enjoying the thrill.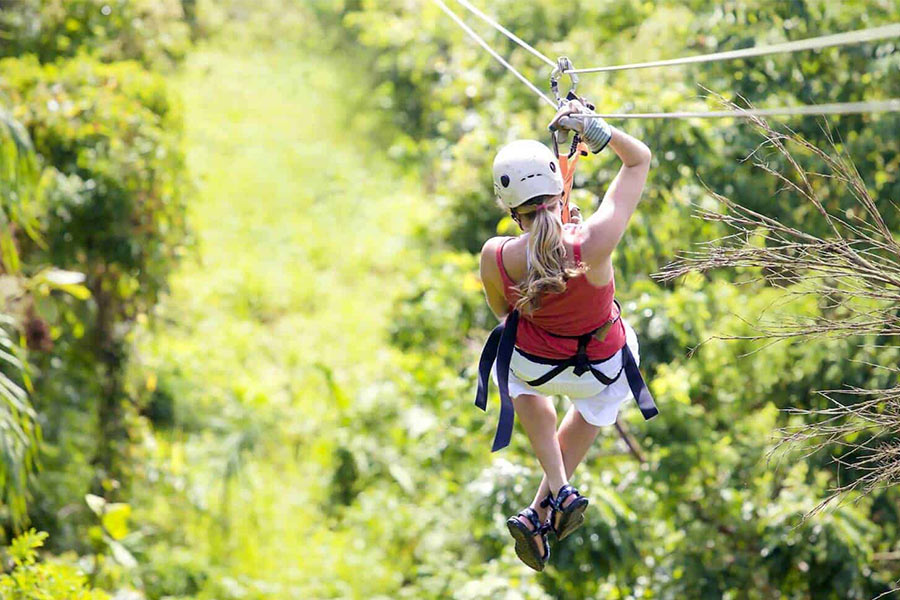 The best Roatan zipline experiences can be combined with other activities, perhaps a high-speed buggy tour, or perhaps an afternoon at Roatan's top beach club.
Roatan food experiences
Pop into any restaurant in Roatan and you'll be able to sample a traditional Honduran food called baleadas. These are flour tortillas filled with red refried beans, cream, and salty crumbled cheese. They're super tasty and perfect for a snack on the go.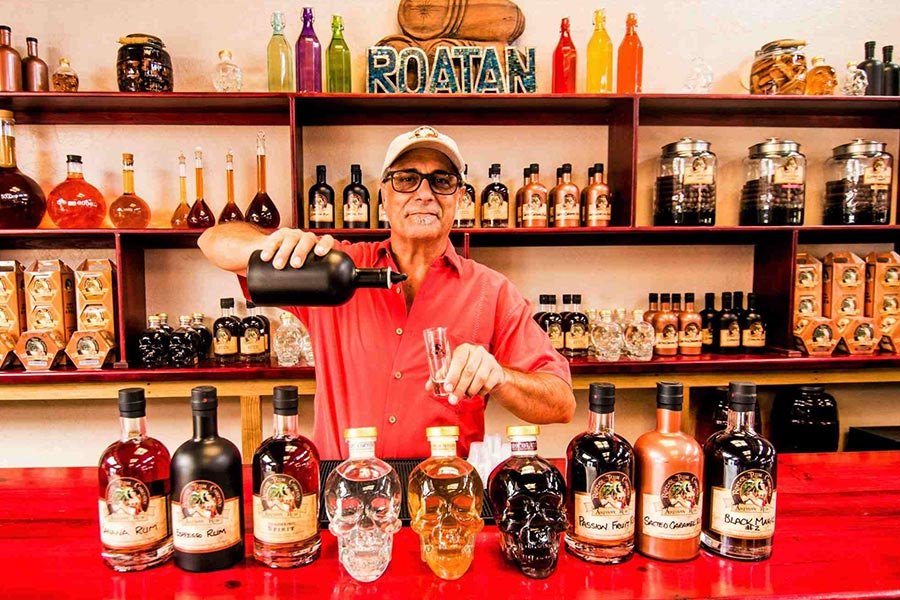 Other food experiences on Roatan include a rum cake factory, where you can taste the rum-infused bundt-style cake, which is deliciously moreish, especially when accompanied by one of the factory's special flavored rums. Roatan also has a chocolate factory, with hands-on experiences offering you the chance to produce your own tasty chocolate morsels.
Roatan cultural experiences
Roatan is home to a significant population of Garifunas, a unique culture that developed from Afro-Caribbean, Arawak, and Kalinago people around 400 years ago. You can visit a Garifuna community, and learn about the importance of the culture's music, as you traverse the mangroves on a traditional brightly-colored canoe. It's a great way to learn more about the history of Roatan, while exploring parts of the island not normally accessible to visitors.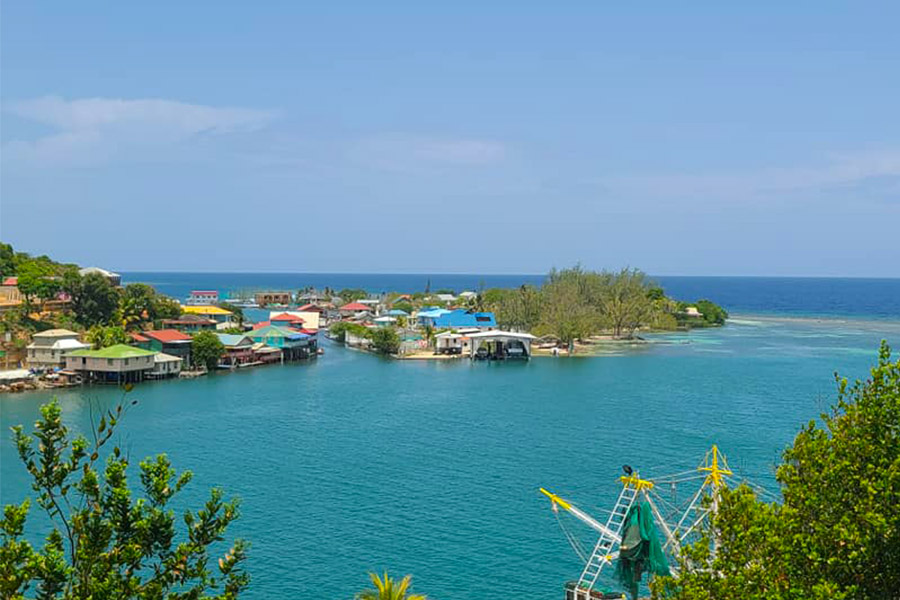 In a nutshell
Roatan is an ideal vacation spot, with unbeatable beaches and diving opportunities, but beyond that, it has a special vibe that beautifully balances tourist-friendly activities with authentic Caribbean culture. Roatan will draw you in with its friendly and welcoming nature, then with its impressive selection of activities and tours, it will keep you coming back for more.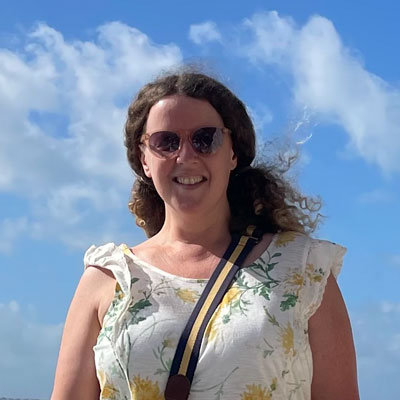 Carly R
Independent Traveler and Thinker
Carly Rolfe is a Travel Journalist & Writer from the UK who has travelled extensively in Mexico and the Caribbean. Her writing for outlets such as Hotels.com, The Cancun Sun, and Virgin Experiences has helped thousands of travelers discover new experiences.
The Best Tours & Excursions
Discover the Top-Rated Adventures in Roatan Honduras
Roatan Honduras Travel & Activity Guides
Helpful resources and tips to make the most of your visit